You already know that your target market is essential to your marketing success. But how do you figure out who those people are?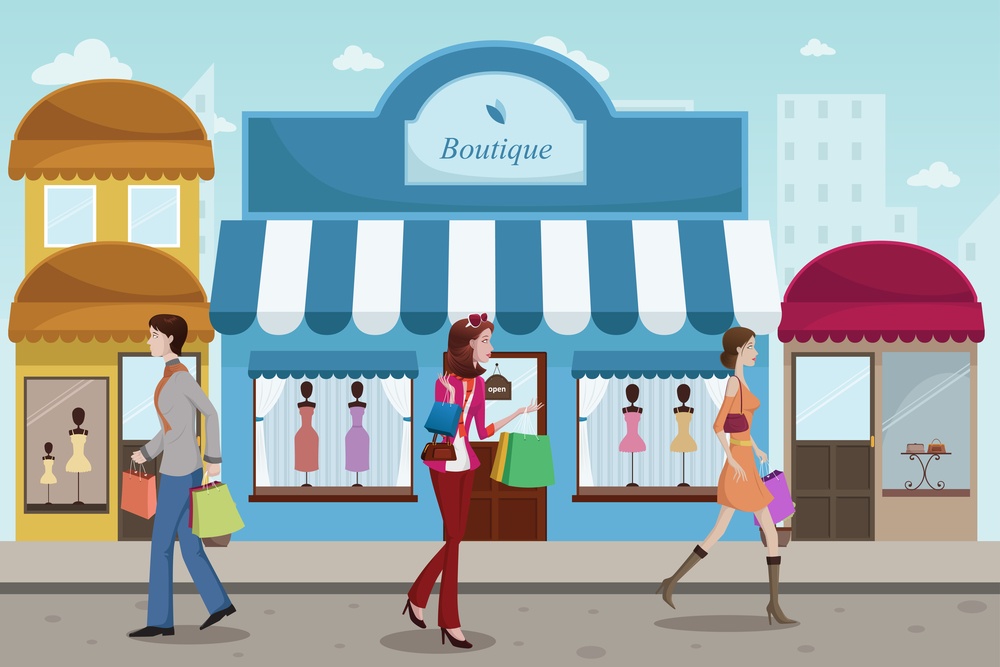 For a business owner to truthfully say, "I know my customers." means far more than simply having some data at hand. In fact, there is a bit of work involved in order to accurately figure out who your "target market" prospects are in terms of how they think, what they value, how they make purchasing decisions, etc.
if you haven't done the work, then you probably don't know your customers as well as you'd like to think.
Do You Really Need Target Market Personas?
If you have a brick-and-mortar shop odds are you really do "know" your customers pretty well. In fact, you might even know some of them on a first name basis. But have you translated that knowledge into a well-rounded picture of what your ideal or typical customer acts like, thinks like, and feels?
And, if you have anyone else crafting your marketing content and strategy, do they possess the same knowledge and understanding that you do? Documenting all of this and formulating a profile, or persona, will enable you and your marketing team to know and understand your customer audience, your target market.
According to the folks at HubSpot,
"At the most basic level, developing personas allows you to create content and messaging that appeals to your target audience. It also enables you to target or personalize your marketing for different segments of your audience."
If you are engaged in content marketing then it is even more critical to know your audience. Creating quality and effective content for your customers and prospects means crafting content that resonates with a specific group, or groups, of people.
It's not enough to simply know where they are and what they buy from you. And target market personas provide the necessary information to help you do just that.
According to Marketo, creating target market personas will allow you to:
Determine what kind of content you need
Set the tone, style, and delivery strategies for your content
Target the topics you should be writing about
Understand where buyers get their information and how they want to consume it
Content Creation Without a Strategy is Wasted Effort
Here's a cardinal rule for you: "Never engage in content marketing without a strategy." In other words, without defined goals and objectives for your marketing efforts, you cannot have a strategic approach. Without a proper understanding of the purpose of your content you'll simply create content for no clear purpose.
And that's not a strategy.
Marketing with content is intended to attract and engage prospects, and nurture and retain customers. To accomplish these goals, you must understand your target market audience's needs, desires and concerns. With all of this in mind, you can then draft and document a plan to carry our your strategy. This will allow you to create content for addressing those topics consistently and regularly.
Start With the Essentials
Regardless of what your company's product or service might be, there's some essential information that you need to know. Getting this information is the challenge for most business owners or marketers. In addition, knowing how to organize your target market audience and the information you do get is critical, as well.
Here are five tips for creating a great target market persona:
1. Your customer base is not a homogeneous, generic group of "clones", but are most likely groups of similar people making up a larger whole. This means you must segment your customer base into types of customers. For most businesses, there will likely be a large segment that represents the majority of their customer audience.
How many segments should you have? Keep it as simple as you can and try to limit your segments to five or less.
2. Each of your target market segments should be given a name. Avoid marketing jargon terms and assign a person's name to each segment. This will become the target market persona that will represent the real customers or prospects that the persona describes.
3. Let's say you have a primary target market segment that you have named 'Susan'. The essential information you want to learn requires asking these types of questions:
Who is she? (how old, occupation, education, hobbies, etc.)
Where does she live or work?
What does she do during the day. How does she spend her evenings?
How would she see or hear about your company?
These are facts known as demographics that include things such as gender, age, education level, position and income level, geographic location, etc. All of these can be essential to understanding Susan.
4. Also, you will want to address Susan's needs and desires:
What type of challenges or frustrations does she deal with?
What needs does she feel are not being fulfilled?
Where is she in the buying process, or journey?
Is she the primary buyer or decision maker in her home?
This type of information can be referred to as psychographic qualities. Depending on your product or service, these insights can be valuable for understanding Susan's self-perceptions, external perceptions, her psychological drives and various emotional associations.
5. Your ultimate goal in all of this is to have the most complete understanding of Susan that you can in order to effectively reach and move her with your content. This means you will also need to learn how and where she likes to engage with and consume content, as well.
Is this all there is to it? While these questions can provide you with the information you need to have a solid "picture" of Susan (and any others in your audience) this is often only the tip of the iceberg. The truth is that, when it comes to knowing and understanding your customers and prospective customers, the learning process is continuous and ongoing.
People change over time, target markets can evolve or morph, and even your own product or service offerings can change. In addition, the more you learn and the deeper you can dig, the broader your real understanding you will be.
The moral here? Never stop learning about your customers and prospects. This is a case where knowledge really is power, so to speak.
Getting the Information You Need
Once you have completed your list of questions and data needs, you then need to figure out how to acquire that information. One of the most obvious tactics, of course, is to conduct interviews with your customers. Surveys can be helpful, both online and in-person. The tendency for most folks is to avoid answering surveys so offering incentives of some type is always a good strategy.
You should also involve members of your sales and customer service teams. Keep in mind that your front-line staff has the first-hand and intimate knowledge of your current and past customers.
In addition, it's almost a given that your target market audience has already been researched by other firms or businesses. That means you should take time to research online using the wide variety of tools and resources available on the web.
If you can spend the money, you can also hire research firms to provide additional information you might not be able to acquire on your own. And, if you can define your target market segments, you can often purchase existing data, as well.
There is no substitute for extensive research on your customers and prospects. Simply making educated guesses or ascribing to generalizations based on your limited interactions will not be enough. You need to truly know your target market personas. And the better you know them, the more effective your marketing efforts will be.
Help for Your Marketing Strategy
Achieving your marketing objectives with any marketing strategy takes time. There are so many elements involved and so many tactics that can be implemented that the process can seem overwhelming.
The good news is that you don't have to do all of it yourself. In fact, one of the best investments you can make with your marketing budget is to partner with a solid firm like BroadVision Marketing.
Click on the button below to get your free eBook containing 10 Powerful Inbound Marketing Charts so you can make an informed decision, or call BroadVision Marketing at 707-799-1238.