Content comes in many forms and email is one of the most effective. Despite what some may think, email is still going strong. So how do you do it well?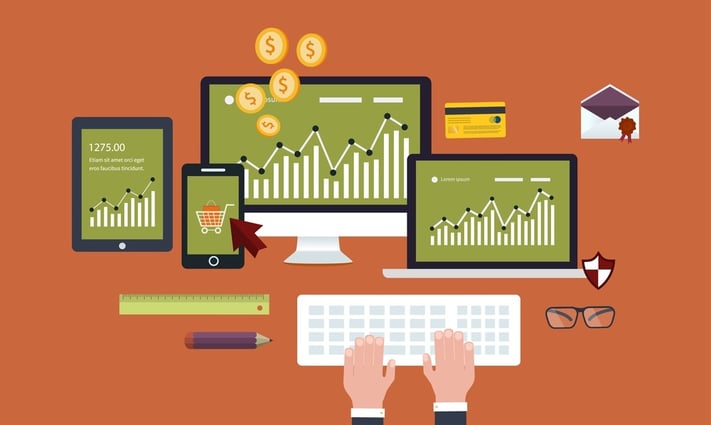 Content marketing is, simply put, the process of garnering prospects and potential customers through the use of great content that is published in various formats and and a variety of channels. What many business owners tend to overlook, however, is the medium of email.
Probably because most of us get so much email, and are so accustomed to deleting spammy emails and sales pitches, we discount it as a content channel.
But email has evolved and improved over the years. Spam has been largely corralled, customization and personalization of mass email blasts has been streamlined and automated, and access to email has expanded with the types of devices now available to people.
And despite the fact that we are now in a video-centric, image oriented social media environment it's not true that good old email is on it's last legs.
Despite rumors to the contrary.
In fact, studies continue to show that email is still one of the top channels and effective tools for marketing.
Email Can Be Your Most Effective Marketing Tool
Even with the advent of new technologies, new social platforms, and the increasing volume of marketing your prospects are exposed to, email is still a simple and reliable marketing workhorse that shows no signs of going away.
And it is still one of the most effective marketing tools in use today.
In fact, 89% of marketers say that email is their primary channel for lead generation according to Mailigen, and over 60% of marketers say that email marketing is producing an ROI for their organization. (MarketingSherpa)
Lindsay Kolowich writes at Hubspot,
A well-written, plain-text email can perform just as well (if not better) than a highly designed email with tons of bells and whistles.In fact, no matter how fancy your marketing emails look, if they're devoid of well-written content, your subscribers will stop opening -- and start deleting -- your messages.
While there are a number of tactics and enhancements you can build into your emails, it is still the quality and relevance of the content that makes or breaks your emails.
Even with email "content rules!"
Six Tips for Consistently Great Emails
You do not have to have a large mailing list to send to, but you should have a clear purpose and strategy when using email blasts as part of your overall marketing plan.
With that said, here are six key elements of a really good email:
1. A Great Subject Line
Clever is good - deceptive or irrelevant is not. Nothing says "Scam" more than an email subject line that has nothing to do with the actual message. Worse is the use of subjects lines designed to fool people into thinking the email is from someone they know or just spoke with.
An effective subject line is brief, clear, relevant and compelling. Experimentation is in order here and, if you have the resources, testing different subject lines with the same email over a period of time can be quite beneficial.
2. Personalized and Personable
Whenever possible, you should personalize the greeting of your emails. In the body of the text you should write in the second person. Writing in the second person means making liberal use of the pronouns "you," "your," and "yours."
Write as if you are talking to a real person - not a marketing "avatar" or hypothetical prospect. Your copy - the text in your message - should be easy to read and feel as if it is coming from a human, not a marketer. (Not always the same thing!)
3. Strive for Clarity and Relevance
Your reader should never have to guess at what you're saying, or what your email is about. If you can read your email to a 10-year old and they "get it" then you are on the right track. If, however, you read your own copy and have to re-read portions to make sure you understood it all - well, probably need to go back and try again.
And your email message should be relevant to your reader. The danger with mass email "blasts" going out to anyone and everyone is that irrelevant messages don't get read. Your readers should be able to identify with your message and the subject matter.
4. Focus on the Benefits, Not the Features
Remember: it's never about you! It is always about what's in it for your audience. This is true in all marketing efforts. It's true in sales and it's true for your email messages.
We know you have a great product or service, but the harsh truth is that your email audience doesn't much care. They simply want to know how what you are saying will benefit them. If that is not quickly apparent, most folks will simply delete it and move on.
5. Keep It Short and Real
Brevity is a thing of beauty when it comes to email. Resist the temptation to say everything you can think of in one email blast! If your message or offering is sufficiently complex and involved, create a series of emails.
Authenticity is also quite effective. Being real and genuine in your messaging, your wording and phrasing - and in your message - is compelling. No one wants to be sold to and no one cares much for generic, inauthentic and trite messages from marketers.
6. Don't forget to Ask!
A compelling call to action has a place even in emails. Are you always (or ever) trying to sell something with an email? No, but you still want your readers to DO something.
This could be anything from "Click this button" to "Call us." Whatever it is, be sure you have a clear call to action (CTA) and that you make it easy for your reader to respond.
You Can Get Good Help to Create Good Email Marketing
Inbound marketing is a powerful way to boost your business and email is a critical part of it. But achieving your marketing objectives with a content marketing strategy takes time. It won't happen with a few email blasts, blog posts or even a great ebook, or two.
The reality is that your visitors need to consume your content over time before they contact you. However, without great content that compels them to take that next step, your marketing goals may never be met.
The good news is that you don't have to figure out alone. In fact, one of the best investments you can make with your marketing budget is to partner with a solid firm like BroadVision marketing.
Click on the button below to get your free Complimentary Inbound Marketing Session so you can make an informed decision, or call BroadVision Marketing at 707-799-1238.