There a number of ways to promote your brand and your products or services. Some work better than others depending on the type of business you have. But inbound marketing has been shown to work for just about every business.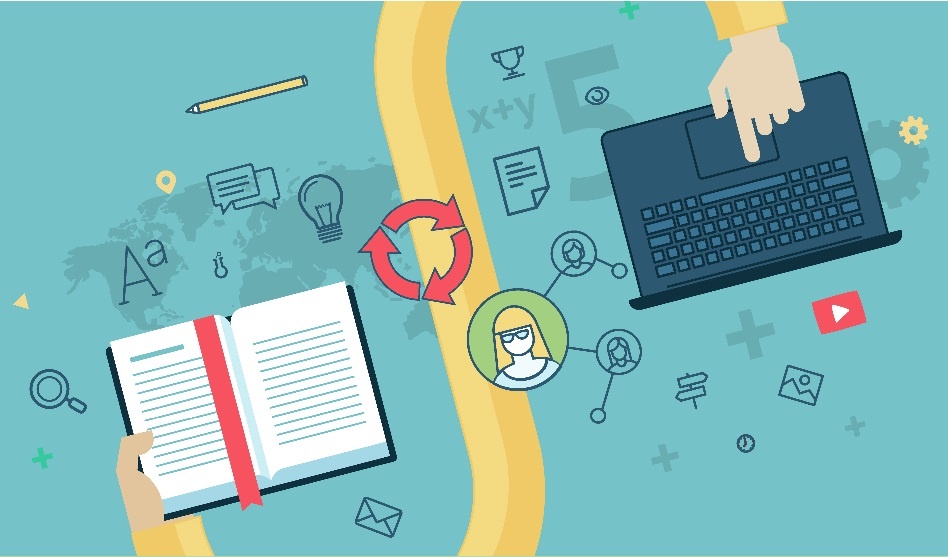 This is as good a time as any to revisit the fundamental meaning and definition of "Inbound Marketing."
According to an entry in Wikipedia,
The term 'inbound marketing' was coined by HubSpot CEO Brian Halligan and is synonymous with the concept of Permission Marketing, a 1999 book by Seth Godin.
Since HubSpot created the term and defined the process, we'll use their "official" definition for the purpose of this post:
Inbound marketing is focused on attracting customers through relevant and helpful content and adding value at every stage in your customer's buying journey. With inbound marketing, potential customers find you through channels like blogs, search engines, and social media.

Unlike outbound marketing, inbound marketing does not need to fight for potential customers attention. By creating content designed to address the problems and needs of your ideal customers, you attract qualified prospects and build trust and credibility for your business.
What this all means in a nutshell is that valuable content, distributed the right way to the right people, will succeed in effectively promoting your brand.
And that usually starts with a blog on your website.
Blogging as a Foundation
Creating and sharing valuable and fresh content on your own digital "real estate", i.e. your website, is a foundational piece of an effective inbound marketing strategy.
To underscore this point, HubSpot states that,
Inbound marketing starts with content. A blog is the single best way to attract new visitors to your website. In order to get found by the right prospective customers, you must create educational content that speaks to them and answers their questions.
But note that we stress quality, value and 'freshness' - which simply means new - content. Shallow, advertorial fluff pieces of content will do little or nothing for your brand. Not only will that type of content likely not ever be shown in search engine results, if a visitor were to happen upon it they will likely just leave right away.
None of us like to read advertising copy when looking for answers to our questions. And we don't appreciate wasting time on superficial and incomplete posts and articles.
Neither do your prospective visitors.
Having a blog that seeks to provide your potential readers with valuable and actionable knowledge and information - information that answers questions, solves problems, and enhances their understanding - is the launching pad for a robust inbound marketing strategy.
How often should you post? There are statistics that show the more often the better. However, businesses must take into consideration the constraints of their time, money and talent resources. In addition, there are shifting norms within industries when it comes to content and social media marketing.
According to a Forbes article by Jayson DeMers, founder & CEO of AudienceBloom,
"...if blogging is a core part of your strategy, you should be publishing a new post at least once or twice a week, but more often if your industry, competition, or goals pressure you to do so."
Distribution as a Framework
It's not enough to simply hit 'Publish' on your blog posts and then carry on with your business. The online world has become deafeningly noisy and it's almost guaranteed that no one is going to know your posts are there, let alone read them.
You might, if your SEO is superb, manage to generate some organic traffic to your blog. And that is an important component of an effective inbound marketing strategy, as well. But SEO alone will not suffice.
What is needed is a well-thought out distribution strategy utilizing various channels, or platforms. According to OutBrain, these channels can be categorized into three groups: Owned, Earned, and Paid.
Content Distribution is the act of promoting content to online audiences in multiple media formats through various channels. These channels can be categorized into three groups: Owned, Earned, and Paid:
Owned Content Distribution: This includes distributing content to web properties that belong to you, like your blog, email newsletter, social media, or microsite.
Earned Content Distribution: This is when third-parties distribute your content or content about you through press coverage, guest article contributions, retweets or shares, or product reviews.
Paid Content Distribution: This is when you explicitly pay for content distribution. Payment could take many forms, but often works on a cost-per-click (CPC) model where the owner of the content pays a certain amount every time someone clicks through to view the content.
Most small businesses will utilize elements of the first two groups. The key is to leverage and optimize the channels and platforms that will be seen and used by your ideal target audiences and your customers.
Keep in mind, too, that because social media channels and digital platforms come and go, change and evolve, your distribution strategy must be agile and easily adjusted.
Your Prospect as a Date
In our simplified and high-level take on inbound marketing, we have determined that content is at the core of the strategy and needs a source and "launching pad", if you will. Once created and published, a framework for effective distribution is required.
And, lastly, the prospects or leads that are attained must be properly nurtured, wooed, and "romanced" with integrity and transparency.
You are ultimately looking to ask these folks to make a commitment to you and your brand. Whether that is simply buying a product or service, subscribing to your site, making a donation, or even voting for your candidate, they must come to know, like and trust you. FIrst.
No hugs or kisses on the first date. Or second or third date most of the time. This is why the lead nurturing is dependent upon more, quality content. Good nurturing adapts messaging to stay relevant and makes winning new customers faster, according to HubSpot.
Once that visitor has become a prospect, then that prospect will become a customer as you "seal the deal" with your polished closing process. And, ideally, another category of quality, fresh content will follow your new customer/friend along their journey as a brand advocate and return customer.
Your Inbound Marketing Strategy
The approach of inbound marketing holds great promise for your business. Getting your message out there is, in some ways, easier than ever before.
But achieving your marketing objectives with a content marketing strategy takes time. It won't happen with a few blog posts or great video.
People will need to consume your content for a while before they contact you. Quality, relevant content will drive your organic search traffic and boost your SEO results. In fact, without your content compelling them to contact you, your goals may never be met.
The good news is that you don't have to figure out alone. In fact, one of the best investments you can make with your marketing budget is to partner with a solid firm like BroadVision marketing.
Click here to get your free Complimentary Inbound Marketing Session so you can make an informed decision, or call BroadVision Marketing at 707-799-1238.