If you have a website and you want people to find it, you either must give them your URL or hope it comes up when they are searching for a business like yours. Simple, right? Well, that's where search engine optimization, or SEO, comes in. And things change there constantly!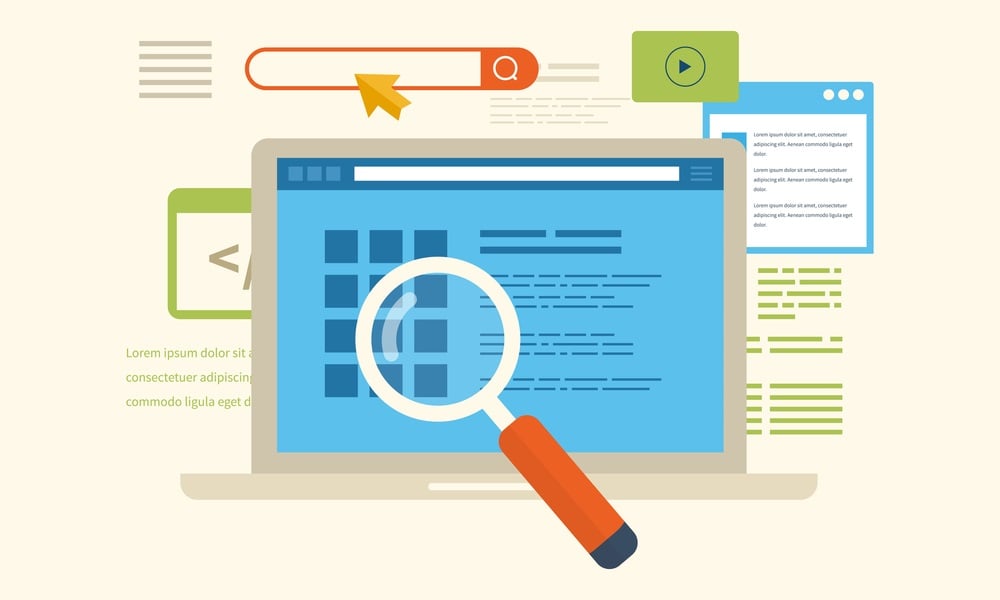 As we slide into 2019 it pays to take note of any significant changes and trends in SEO practices. Even if you're not a techie and don't know the difference between "on-page" and "off-page", understanding the basics will allow you to get the right things done.
You probably already know that Google pretty much sets the pace and makes the rules for SEO practices. They are not the only search engine out there, but the truth is, Google is one that matters most in all things search results-related.
Confronting the Ever-Changing Beast of SEO
Going into 2019, Google's will continue it's push with mobile website indexing and advocating for fast websites. This means that businesses and marketers will need to be focusing on these areas, as well. For the purposes of this post we want to look at five of the top trends and issues that you should be aware of when it comes to improving your own SEO efforts.
Mobile-Friendly Matters
Way back in March 2018, we saw Google begin to migrate sites to what is known as mobile-first indexing. Up until then, the mobile version of you site was essentially not being considered by Google's indexing efforts and its algorithm. This is changing.
Without going into the technical details, suffice it to say that what this means for you is that your mobile version of your website needs to be as meticulously optimized as your "desktop" version. So, a good question to ask is, "What would that look like?"
Here's a few tips:
If at possible, avoid or move away from using an "m-dot" mobile site and stick with a truly responsive site that isn't redirecting from another URL.
Use tools like WebSite Auditor to learn how search engines "see your mobile pages when they crawl them and index them.
You can also use WebSite Auditor's mobile performance section to see how user-friendly the mobile version of you website it.
Increased Page Speed
When driving, speed kills. When uploading to a device, web pages gotta be fast! Page speed is an essential factor in user experience, or UX, and Google places a high priority on sites delivering the best UX and doing it fast. And keep in mind that page speed applies to both your desktop and mobile versions. And, while it may not be a huge factor in determining search engine ranking, it is still a huge factor in ensuring that a searcher doesn't click away due to slow upload time.
One of the things you can do is track your own mobile site's loading speed with a tool like PageSpeed Insights. Another task would be to work on improving your site's optimization score that is generated by Google's PageSpeed Insights tool. Here is a list of recommendations for doing just that. And, if you are a techie or have one handy, you can refer to this guide on improving the Optimization score.
Deep and Wide Content
The days of being able to fill web pages and blog posts with superficial and generic filler content is long past. And Google is evaluating content quality for relevance, for value and for depth and breadth.
Despite occasional protests to the contrary, content is still king. But weak content won't cut it. What is needed is content that answer questions your audience are asking or solving problems they need solutions to. You need content that resonates with someone searching on the web.
According to Matt Siltala, president of Avalaunch Media.
"If you can answer a question, get a lead, make a sale, help with SEO (link building), reputation management, social proof or community building purposes with a piece of content, then you win!"
Fresh content, relevant content, and content that has both depth and breadth is the goal. Oh, and it must be content that is relevant and valuable to your audience. Give them content they need and want.
The Primacy of On-page Optimization
On-page optimization is still vastly important in the overall economy of SEO. And, just as a refresher, here is a succinct explanation from Moz of what on-optimization is:
"On-page SEO is the practice of optimizing individual web pages in order to rank higher and earn more relevant traffic in search engines. On-page refers to both the content and HTML source code of a page that can be optimized, as opposed to off-page SEO which refers to links and other external signals."
So, what are some of the critical elements of on-page optimization that you'll need to consider? Well, here's a quick checklist of the top ones:
Title tags
Meta descriptions
H1, H2 and H3 tags
Images
Outbound and inbound links
Social sharing buttons
On-page optimization is not a "set and forget" function of SEO. It needs to be consistently monitored, adjusted and improved to ensure not only optimum search results but optimum user experience.
Brand Awareness Matters
According to Google Webmaster Trends Analyst Gary Illyes, Google uses online brand mentions in its search algorithm to discern which brands have significance. Illyes noted that,
"[That] is how we learn that you are something on the internet. Once you start getting mentions, we start learning that, yes, this is an entity. We can start linking to that entity different properties."
This "brand recognition" occurs through unlinked brand mentions, where your brand is mentioned somewhere online, and through the context of each mention.
The way your brand is mentioned gives Google a sense of your brand's authority, while the context allows Google to tell if the mentions are good or bad. Because the sentiment around mentions of your brand mentions can affect rankings reputation matters. This is mentioned in Google's Search Quality Guidelines
So, what does that mean for you in practice? Guard and build your reputation. Customer service, customer experience, product and service quality – all this matter when it comes to how, where and why your brand gets mentioned online.
Want to know when and where that's happening? Online monitoring tools such as Awario or Mention can keep you updated on social media mentions and other related data.
Optimizing Your Inbound Marketing Strategy
You already know that implementing inbound marketing can boost traffic for your business, but did you know that achieving your marketing objectives takes time? Unfortunately, it won't happen with a few blog posts or some other great content.
People will need to consume your content for a while before they contact you. Yet, without your content compelling them to contact you, your goals may never be met.
The good news is that you don't have to figure out alone. In fact, one of the best investments you can make with your marketing budget is to partner with a solid firm like BroadVision marketing. Click this link to get your free Complimentary Inbound Marketing Session so you can make an informed decision, or call BroadVision Marketing at 707-799-1238.