Are you a local company owner hoping to increase your internet visibility and bring in more local clients? There is no need to look any farther than local SEO. In the current digital era, a strong local search presence is crucial for generating visitors, boosting conversions, and eventually expanding your brand.
At BroadVision Marketing, we recognize how critical it is to maximize the potential of local SEO. With our knowledge and tried-and-true tactics, we can help your company stand out from the crowd and draw in your target market from within your neighborhood. To find out how local SEO might transform the success of your company, get in touch with the marketing experts here at BroadVision Marketing right away!
What is Local SEO?
Local search engine optimization is known as local SEO. It describes the methods and procedures used to boost a website's or online presence's visibility and ranks in local search results.
Local SEO focuses especially on local clients looking for goods or services in their region, as opposed to standard SEO, which aims to increase organic search ranks on a larger scale. Local tactics should bring in people from within your community, since you are more likely to show up at the top of local search results when you employ this strategy.
The Importance of Local SEO
Having a strong local internet presence is essential for businesses in the current digital age, as customers mainly rely on search engines when making purchasing decisions. According to studies, more than 80% of shoppers research products online before going to a physical store or making a purchase.
You can make sure that your company comes up prominently when potential clients look for nearby goods or services by optimizing your website for local search queries. Local SEO entails improving your internet visibility to make sure that clients can find your company when they look for goods or services in their location.
It is impossible to exaggerate the value of local SEO. Having a solid local SEO strategy may make all the difference in reaching the proper audience and convincing them to select your business over rivals in the digital era where people mainly rely on search engines to discover information.
You may target people who are actively looking for what you have to offer in a particular area by concentrating on local SEO. As a result, the traffic you get from local searches is far more focused and likely to result in genuine leads or sales.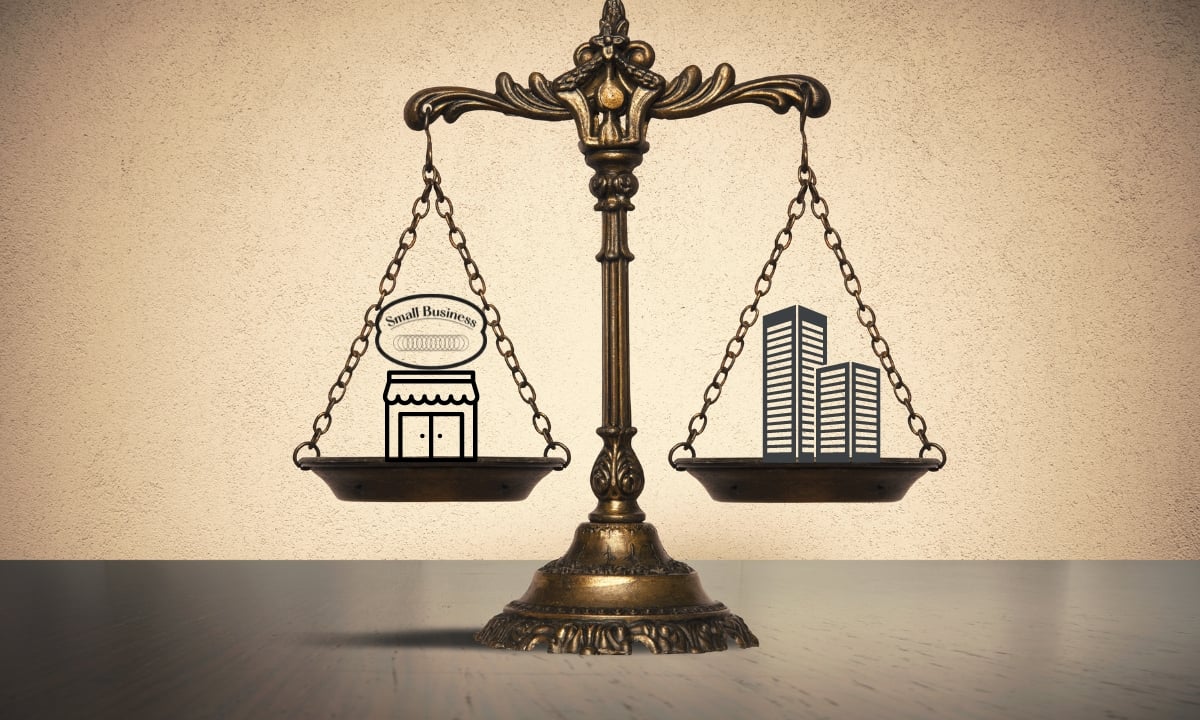 Local SEO Brings Balance
Local SEO not only aids in boosting visibility and directing targeted traffic, but it also assists in establishing reputation and trust with potential clients in your specific location. They will be more likely to select your company as their top choice if it is prominently mentioned in search results and has received favorable client feedback.
The leveling of the playing field for small firms fighting against larger enterprises is another significant advantage of local SEO. You may outrank major businesses in local search results with efficient optimization tactics designed particularly for your target market.
To make sure that your local SEO efforts are effective, tracking and evaluating their performance is essential. You can learn a lot about how well your plan is working by keeping an eye on important metrics like Google Maps ranks, organic website traffic from localized searches, conversion rates from those visits, and customer engagement indicators like phone calls or form submissions.
Implementing a successful local SEO strategy may have a big impact on the success of any local business if done right. You can harness the power of local SEO and grow your business to new heights by working with BroadVision Marketing, a company that specializes in guiding businesses through the confusing world of digital marketing.
The Key Metrics to Track for Local SEO Success
It's crucial to monitor and measure specific key indicators in order to evaluate the success of your local SEO efforts.
SERPS: The placement of your website in local search results is a crucial measure to follow. This will show you how well your website is doing in terms of visibility in locally relevant searches when compared to rivals. You may check these rankings to see whether your optimization efforts are having an impact and whether you are outranking rivals.
Traffic: Traffic derived from naturally occurring searches using place-specific keywords is another indicator to pay special attention to. You may tell if your SEO efforts are bringing people to your site who are likely interested in what you have to offer by examining this data.
Conversions: Another crucial indicator for gauging the performance of local SEO is conversions. It's not only about obtaining visitors to your website; it's also about

turning them into leads or customers

. Monitoring conversions from local searches may help you determine how well your SEO strategies and website layout are working. Any conversions, including phone calls made straight from the website or form submissions asking for additional information about goods or services, should be monitored.
Reviews: Consumer selections are significantly influenced by online reviews, particularly local ones. You may monitor client satisfaction levels on review websites like Google My Business or Yelp while also responding quickly to any unfavorable comments.
Engagement: As companies may interact directly with their target audience on sites like Facebook, Twitter, and Instagram,

social media engagement

should be taken into account as a success indicator.
Understanding how well your local SEO efforts are working is essential to knowing how well your company is doing in the internet market. You may learn a lot about which techniques are effective and where improvements can be made by keeping an eye on important indicators.
At BroadVision Marketing, we recognize the need to effectively track and assess local SEO results. Our staff has a wealth of expertise assisting companies in optimizing their web presence using in-depth analytics reporting tools that offer insightful analysis of performance data.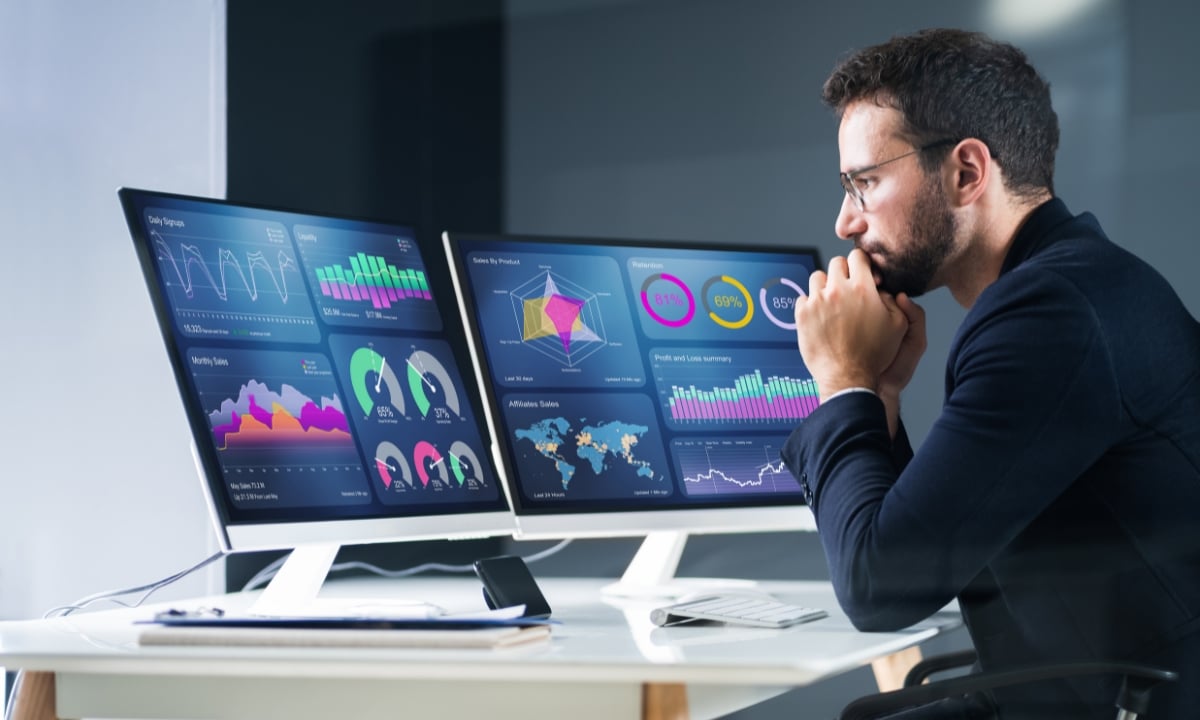 How BroadVision Marketing Can Help You with Local SEO
At BroadVision Marketing, we recognize the value of employing successful local SEO tactics for companies trying to draw clients from their neighborhood. All facets of digital marketing are areas of expertise for our team of seasoned marketing specialists, including optimizing websites for higher results in localized searches. You may successfully reach your target market and increase traffic to your company with our assistance.
We can help you in a number of ways, including by carrying out in-depth local keyword analysis for your particular area. We can improve the content of your website and make sure that you appear higher in local search results by finding the most pertinent keywords for your company.
In addition to keyword optimization, we spend a lot of effort in establishing trustworthy local backlinks. These links raise the authority of your website and make it more visible in local searches.
Additionally, our team will collaborate directly with you to develop interesting and captivating content that appeals to your regional audience. We are aware of how critical it is to offer pertinent information that takes into account their wants and preferences.
Our strategy also includes closely watching and evaluating the results of your local SEO activities. To monitor crucial data like search engine results, organic traffic, conversion rates, and more, we make use of cutting-edge analytics technologies. This information enables us to make data-driven decisions and continually improve our tactics for the best outcomes.
By working together, we can increase your total internet exposure by doing in-depth keyword research that is customized particularly to attract potential clients in your target region. As part of our analysis and performance monitoring of your website, we'll use sophisticated analytics tools to measure vital statistics about your online profile.
We at BroadVision Marketing are dedicated to assisting organizations like yours to thrive in the competitive field of digital marketing. To find out more about how our knowledge of local SEO may help your company, get in touch with us right away.
Contact BroadVision Marketing Today and Let Us Help You Create a Local SEO Strategy That Works!
Local SEO is a crucial approach for businesses of all sizes in the modern digital environment. It enables you to establish connections with your target market in certain places, enhancing your exposure and bringing more visitors to your website. Your local SEO efforts may be tracked and measured for effectiveness, allowing you to learn what is effective and adjust your plan with confidence.
To fully comprehend the effects of your local SEO strategies, keep in mind the importance of measuring important metrics like local search rankings, website traffic, and conversions. These analytics will show you exactly how you are doing in local search results and whether your efforts are leading to worthwhile consumer interactions.
At BroadVision Marketing, we recognize the significance of local SEO for company expansion. We can assist you in putting into practice successful plans that are geared particularly for your target region thanks to our knowledge of digital marketing techniques. Our staff will keep an eye on, examine pertinent data, and make appropriate modifications as needed to gauge the effectiveness of your local SEO initiatives.
Don't pass up on local consumers who could be interested in the products and services you have to offer! To find out more about how local SEO may help grow your company, contact BroadVision Marketing now. Let's work together to reach your local consumers where they are to help you succeed online!