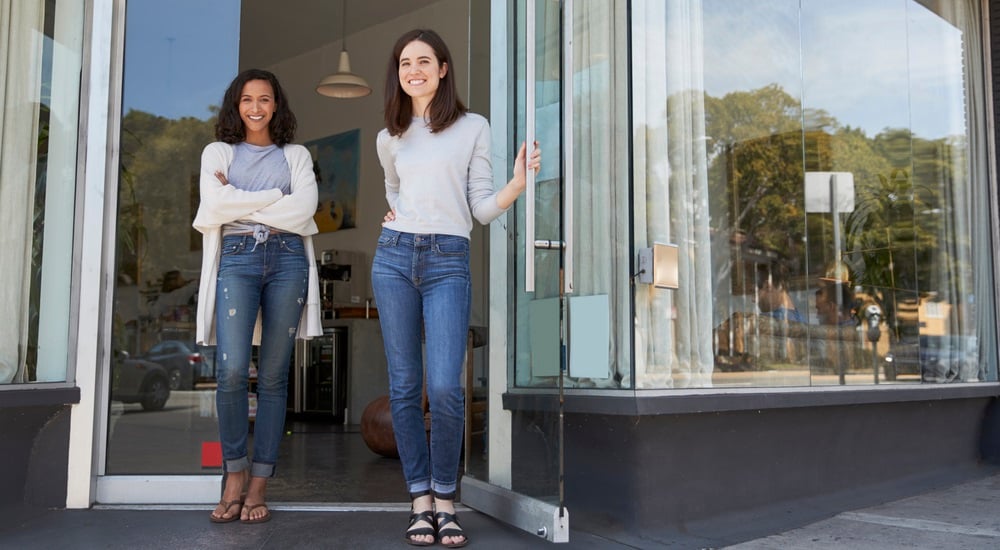 [This was previously published in September 2017 and has been updated and revised for 2023.]
Being a local business on the Internet means you want to be found by local prospects. And local Search Engine Optimization depends on strategic content.
But too many local businesses fail to understand the value of what is known as local SEO - and the part played in that by good content.
Leveraging the Internet to Drive Customers to Your Local Business
A strategic mistake many small business owners tend to make is that having good content doesn't matter. Not for them anyway.
And this is especially true for many "brick-and-mortar" business owners. The thinking is that, for a local business with an actual store, shop or office, just simply having a great looking website and basic information is sufficient.
RIght?
Not really. In fact, even if you're a physical business operation and have great signage and great location, you are missing out on a wealth of prospective new customers if you're not being found online. And the sad truth is that, today, with so many businesses pushing to be found online, without a robust local SEO strategy in play, you may never be seen by online search.
Even with your great looking website...
What Good Local SEO Can Do for Your Business
SEO, or search engine optimization, is simply employing various tactics on your site, and in other places on the web, to help your website show up higher in organic search results. This is what people get when they look for something on search engines such as Google. (especially Google!)
An organic search - in case you've forgotten or are unsure - is what happens when you type in some words or a question in the search box of your favorite search engine in order to find something.
Or it could be a voice search as when you speak your request into your mobile phone. It's as simple as that. On your end, anyway.
What happens on the "other end" with the search engine, say Google, for example, is far more complicated. Just to keep it simple, suffice it to say that there are hundreds of various factors that determine the final search results.
But one the main drivers in SEO results is the content found on your website - especially the written content.
According to Search Engine Land,
The difference between SEO content writing and content writing is that SEO content writing is designed to leverage search engines to fuel the discovery of your content. In comparison, content writing is content only created for humans to read.
The same article then, goes on to point out that,
Regular [written] content is a brave thing to create. It's risky and a step into the unknown, and unless you have a promotion strategy, the likelihood is high that no one will ever read your post.

It might be your ideas, theories or passion. In contrast, SEO content has a purpose – to rank.

The simple idea is that you're writing this for search engines and humans. You're ranking the content so the content can be discovered via organic search. Unless the content is written only with search engines in mind, you'll struggle to have your content discovered.
Let's say you're looking for a local dry cleaner. You might type in or say, "dry cleaner near me" or "local dry cleaners". The results you get - excluding the paid ads and "sponsored" results - are your organic search results. More than likely, if there are, say, five local dry cleaning shops near you, the one in the first position probably has the most effective SEO going on.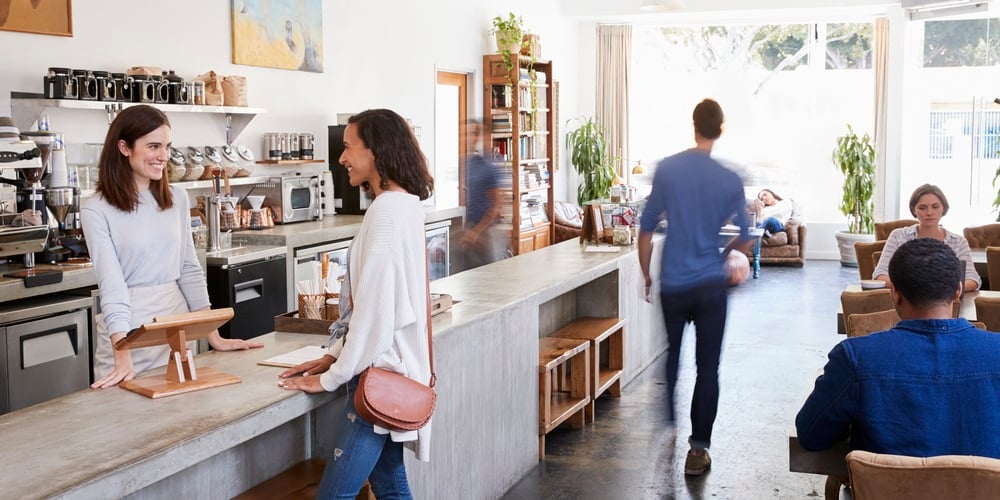 A blog article at Oberlo provides a succinct explanation of SEO and the use of content marketing,
SEO stands for search engine optimization and is the process of achieving a high rank in the SERPs organically. Organic means you do it without paid methods (like Google Ads).

There are many strategies and techniques in SEO. Two of the main tactics are content marketing and building backlinks. With content marketing, you create content aimed at ranking well for a specific keyword, giving them a higher position and max exposure in the SERPs.
And this is what you would want to happen for your own business if someone local is searching for a business like yours. This means you need to have a good local SEO strategy that will improve the likelihood of your business ranking near the top of that first page of results.
Also, because you are a local business, being found by someone living way out in some other town like Smackover, Arkansas probably isn't important.
Unless your business happens to be near Smackover! (And, yes, there really is a Smackover.)
The truth about all those hundreds of factors that Google considers when compiling and ranking organic search results is that only a handful of them have the greatest impact on results. And of those few, written content is one of the most critical.
What Good Content Strategy Can Do for Local SEO
An important fact that far too many small business owners are unaware of is that having quality, relevant, fresh, and engaging content on your site in the form of blog posts, FAQs, videos, customer reviews, or services pages is what will drive your SEO results.
And not just occasional blog posts or web page update now and then. A strategic content creation and publishing plan that is carried out with frequency and consistency.
"Content marketing without a strategy is nothing more than random acts of content publishing."
Instead, having a robust content marketing strategy is a key driver for achieving effective local SEO results.
As we've stressed here, in the world of online or digital marketing, content is the foundation upon which search engines determine a website's relevance and authority. When it comes to local SEO, content plays an even more critical role in connecting businesses with their local target audience.

Creating valuable, localized content can help your business establish authority within your community and industry. By incorporating relevant local keywords, location-specific information, and addressing local pain points, businesses such as yours can tailor their content to resonate with their local customers.
This increases the chances of appearing in local search results and reaching potential clients at the right time.

A well-executed content marketing strategy also encourages backlinks and social shares, both of which contribute to higher search engine rankings. When local businesses provide valuable content that other websites and users find worthy of sharing, it signals search engines that the content is authoritative and trustworthy.

Moreover, content marketing enhances engagement with the local audience. High-quality content, such as blog posts, videos, or infographics, can foster a sense of community, encouraging local customers to interact with and share the content. This engagement, in turn, boosts website visibility and signals to search engines that the business is relevant to the local community.

Simply put, a well-crafted content marketing strategy is essential for effective local SEO results.
By providing valuable and localized content, businesses can improve their visibility in local search results, establish authority within their community, and foster meaningful connections with their target audience, all of which contribute to higher rankings and increased local customer acquisition.
Making Good Content Marketing Work For You
One of the challenges most every business owner faces with local SEO is creating content.
Creating quality content, and creating it consistently and frequently is what's needed for a truly effective local SEO campaign. The problem is that most owners do not have either the time or the ability to produce that kind of content and on a regular basis.
They might knock out a monthly blog post or two, and maybe an updated web page now and again, but consistent and frequent content is usually more than most owners have time for. The result is that a significantly crucial component of their overall SEO strategy is lacking.
It has been shown that quality, relevant content does benefit businesses significantly with their search results.
As one source noted,
If you can create content that's unique, fresh, and helpful for users, then Google will rank it higher on its search engine results page (SERPs). Google pays special attention to your content quality. No matter how optimized your webpage is, if your content is not valuable, then you can't expect higher rankings.
A great starting strategy is to focus on producing two, or maybe three, types of content on a regular basis. This should include a business blog supplemented with videos, local news and events updates, regularly updated customer reviews, or even periodic guides or other types of downloadable materials.
Delegate this work to a capable employee, if possible, or hire someone to take on this role. Once you feel you can make the budget leap to outsourcing this work - along with planning, research and strategy - it will time to consider a good local firm.
You Can Get Help With Local SEO and Content Marketing
An solid local SEO strategy can effectively boost your your business. But achieving your marketing objectives using a content-based strategy does take time. It won't happen with a few blog posts or other great content. The reality of SEO is that people will typically see your content for a while before they contact you.
The good news is that you don't have to figure out alone. In fact, one of the best investments you can make with your marketing budget is to partner with a solid firm like BroadVision Marketing.
We are your local partner for your local marketing needs.
Click the link below to let us help you make an informed decision, or call BroadVision Marketing at 707-799-1238.