Are you having trouble getting your local company recognized online? Building a strong local backlink profile is one of the most efficient techniques to increase your search engine results and drive visitors. But what exactly are backlinks, and how can they benefit your business?
Let BroadVision Marketing explain the significance of backlinks for website success, the many sorts of backlinks, and tactics for developing a strong local backlink profile that will help your business stand out in search results. Allow our knowledgeable marketing staff to take you through these critical steps toward online exposure and development!
What Are Backlinks? Do Local Backlinks Really Matter?
Backlinks are simple hyperlinks from one website to another tied to specific phrases or keywords. They are also known as incoming or inbound links. Backlinks are important for search engine optimization (SEO) because they tell search engines that other websites value and trust your content. In general, the more high-quality backlinks your site has, the higher it will rank in search results.
What about local backlinks, though? Do they actually make a difference? Your answer is a resounding yes! Local backlinks are especially effective for firms that rely on local clients. When other websites in your neighborhood link to yours, it tells potential clients and search engines that you are a reliable and well-known business in your town.
Local backlinks can also assist increase your exposure in Google's "local pack," which displays the best-rated companies at the top of relevant searches. By establishing a strong network of local backlinks from trustworthy sources such as news outlets, directories such as Yelp or Yellow Pages, and industry groups relevant to your company's specialty, you will not only enhance traffic but also credibility with potential clients.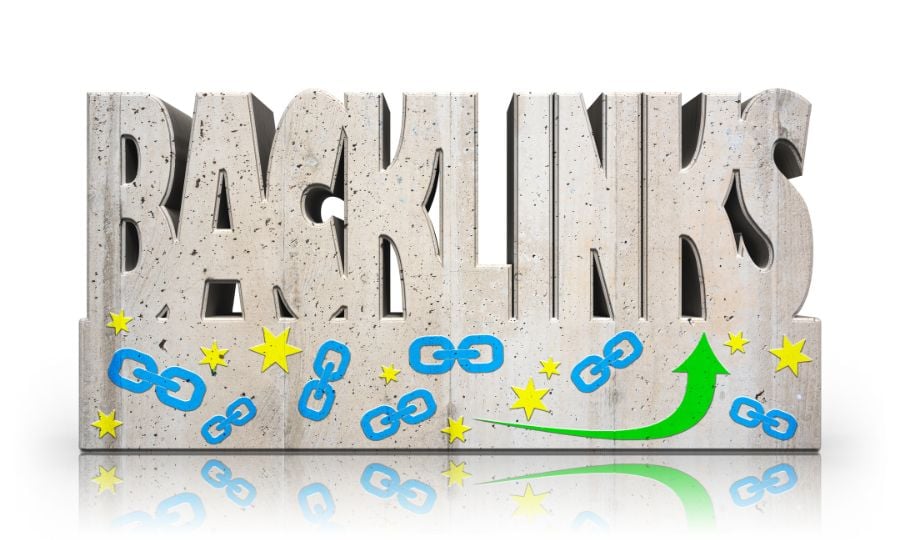 Why Are Backlinks Important for Website Success?
Backlinks are critical to the success of a website. They are links to your website from other websites. Backlinks assist search engines in determining the relevance and authority of your website, which might have an influence on your search engine results.
High-quality backlinks indicate to search engines that your website is reliable and valuable. When authoritative websites link to yours, they are effectively endorsing the quality of your content and web page.
Backlinks not only improve search engine results, but they also lead visitors to your website. You have acquired new prospective consumers or clients if someone clicks on a link from another site that takes them to yours.
Backlinks, however, are not all made equal. Low-quality or spammy links might really affect your website's search engine reputation. It is critical to concentrate on developing strong relationships with trustworthy websites in relevant industries or communities.
Putting time and effort into developing a strong network of high-quality local backlinks may help your website and business as a whole.
The Different Types of Backlinks
There are several sorts of backlinks, each with their own amount of relevance. Understanding the various categories might assist you in prioritizing your link building efforts.
Natural: The first type of backlink is editorial or natural. These are links that other websites provide to your site freely because they believe your material beneficial and relevant.
Manual: Manual or outreach backlinks are the second type. These links are the result of purposeful efforts, such as contacting bloggers or webmasters for a link exchange or placement.
Self-Created: Third, there are self-created backlinks, which include forum signature links and blog comments in which you offer a link to your website.
Spammy: There are low-quality spammy backlinks that might impair your website's search engine reputation. Buying links from directories or employing private blog networks are examples of spam methods (PBNs).
Building a strong local backlink profile requires a focus on establishing quality editorial and manual backlinks while avoiding spamming approaches.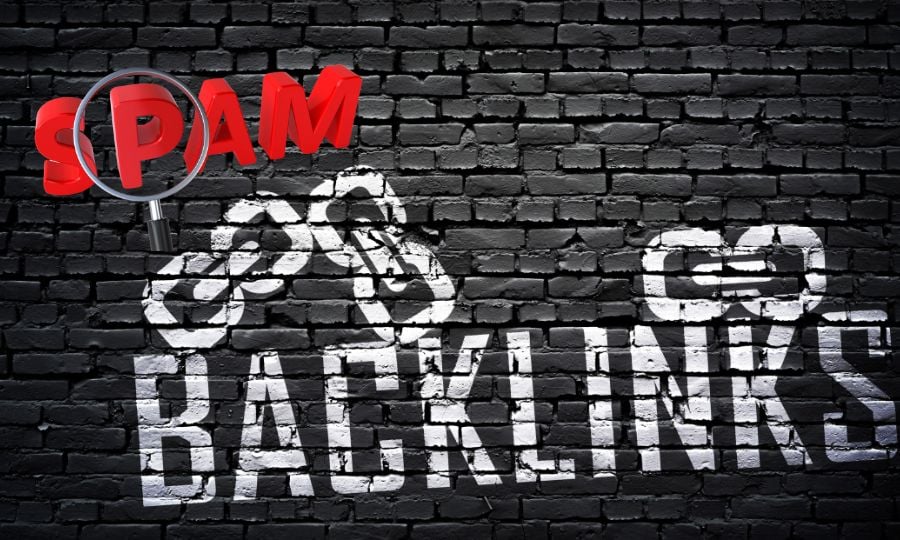 How to Build a Strong Local Backlink Profile
Developing a strong local backlink profile is a critical component of any successful local SEO strategy. Here are some pointers on how to go about it.
To begin, discover relevant websites in your region that might potentially connect to your website. This may include directories, trade groups, and local news websites.
Following that, contact these websites and give them something of value in exchange for a connection back to your site. This may be an article you wrote or simply a mention of your company.
Make certain that the material you provide is of excellent quality and relevant to the website's readership. This increases the likelihood that they will wish to include it on their site, providing you with a useful backlink.
Participating in community activities and sponsorships is another strategy to establish a strong local backlink profile. When you sponsor an event or contribute money to a charity, make sure the event or contribution page includes a link back to your website.
Don't overlook social media! Engage with other local companies on social media channels such as Twitter, Threads, LinkedIn and Instagram. This will not only assist boost awareness of your brand locally, but it may also result in important links back to your site from the websites of those businesses.
By using these tactics for developing a strong local backlink profile, you may increase your company's online exposure within its target area while also improving overall search engine rankings!
What to Look for from Backlink Websites
Choosing the correct websites to link with is critical when it comes to developing a strong local backlink profile. Not all websites are created equal, and some might actually work against your SEO efforts if they have a bad reputation or low domain authority.
So, what should you check for while visiting backlink websites? First and foremost, there is significance. It's critical that the website you're connecting to provides material relevant to your company or sector. This assists search engines in understanding what your website is about and can help you rank higher for related keywords.
Domain authority is another element to consider. Search engines see websites with high domain authority as more trustworthy, and passing on part of that trustworthiness through a backlink might boost your site's SEO.
You'll also want to consider the website's overall quality. Is it well-designed and simple to use? Is it quick to load? A website that is poorly designed or sluggish to load might harm rather than benefit your SEO efforts.
Consider whether the website has an engaged audience who interacts with their material via comments or social media sharing. Links on these sorts of sites not only increase traffic but also create trust inside Google's algorithm when targeting specific regions as part of its ranking factors.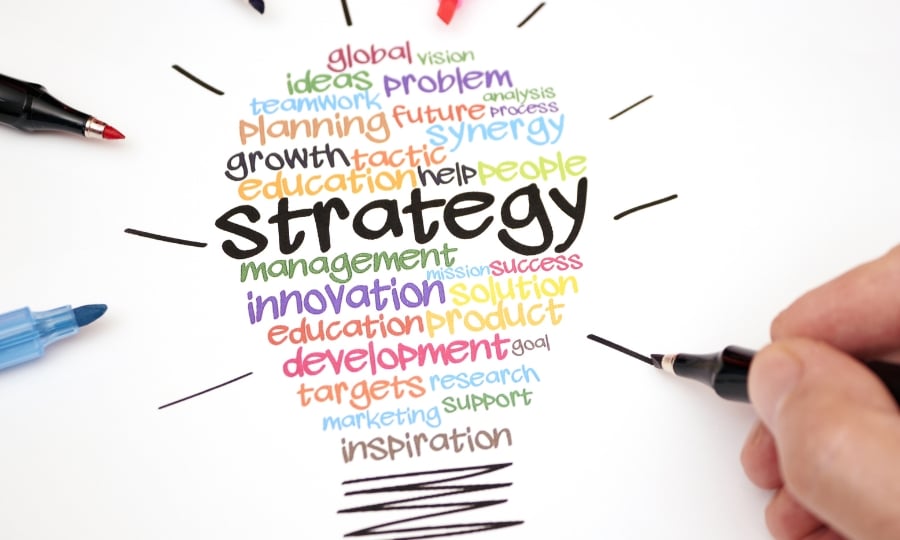 Strategies for Success
There are various tactics that might help you accomplish success when it comes to developing a solid local backlink profile. Here are a few good strategies:
Create High-Quality Material: Creating high-quality content that people find interesting and instructive is one of the finest strategies to gain backlinks.
Guest Posting: Look for respected websites in your field and offer to write a guest post for them. This will not only help you gain a backlink but will also boost the exposure of your business.
Networking with Local Firms: Developing relationships with other local businesses can lead to chances for collaboration and mutually beneficial linkage.
Use Social Media: Share your material on social media sites like as Facebook, Twitter, and LinkedIn to boost its visibility and provide possibilities for referrals from other sources.
Regularly monitor your backlinks: Keep track of all the sites that link back to yours and ensure that they are relevant, trustworthy, and give value to your site.
You can establish a strong local backlink profile that helps enhance search engine results while generating traffic and leads for your organization by applying these techniques regularly over time!
To Get Great Results in Your Local Backlink Strategy Do Not Hesitate - Contact BroadVision Marketing Today!
A strong local backlink profile is critical for your website's and business's success. By implementing the tactics discussed in this article, you may begin to establish a strong backlink portfolio that will boost your search engine rankings, increase traffic to your site, and ultimately lead to more sales.
Building backlinks takes time and work, but it is well worth it in the long run. Maintain your emphasis on producing high-quality material and developing partnerships with other websites in your neighborhood. You'll be well on your way to developing a formidable internet presence that will help your business prosper for years to come if you do so.
BroadVision Marketing understands the need for a solid local backlink profile. As a result, our knowledgeable marketing team provides complete SEO services tailored exclusively for small businesses wishing to increase their online presence. Contact us now to find out more about how we can assist you in achieving success through efficient link building techniques!