It's no secret that people like to talk about their customer experiences. But did you know that your customer's reviews can be a part of your local SEO strategy?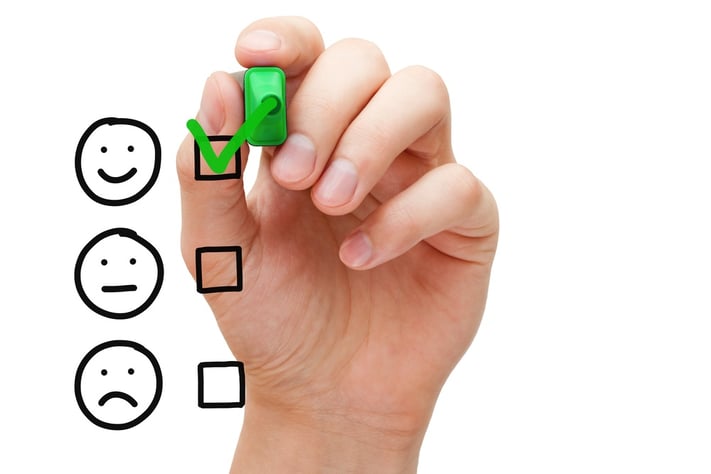 Are customer reviews and testimonials really that significant? The short answer is "Yes!"
Numerous studies and reports consistently show that consumers look to and rely on the opinions and ratings of other consumers to help them in their buying decision process. Want to see some numbers to back that up?
According to a presentation given at the Brighton SEO conference earlier this year, there are statistics that support the concept of including customer reviews in your local SEO strategy. For example:
31% of customers are likely to spend 31% more at businesses with great reviews
72% of consumers will only take action after reading a positive review
Fully 90% of consumers read reviews before visiting a business
Using reviews as "user-generated content" can boost your results
And when it comes to local SEO and sites like Google, it is estimated that reviews make up 9.8% of the total factors for ranking in a search. What this means for you is that reviews cannot be ignored when it comes to effective local SEO, especially if your business can benefit from them.
Five Ways to Use Reviews for Your Local SEO Efforts
Ask for Reviews
It's never wrong to encourage your customers or clients to leave you a review. Better yet, getting testimonials from some of your "favorite" customers is a great way to build up positive feedback for your website and social media channels.
Build Up Reviews on Google
Having at least five reviews on your Google My Business listing will trigger the visible star ratings. Having these has been shown to increase interaction from visitors searching on Google.
Sign Up With Third Party Review Sites
According to Tereza Litsa on SearchEngineWatch.com "Google relies on specific third-party review sites to determine your star rating. You should have at least 30 unique reviews during the past year, with an average of 3.5 or higher. Star ratings may lead to an increased conversion rate of up to 17%, which is a great incentive to research more about them, along with Google's guidelines on how to be eligible."
Add Reviews to Your Website
You can never have enough fresh and unique content. Customer reviews can be used as an effective form of user-generated-content. These do double duty as fresh content that can be added to, or swapped out, and as engaging content that increases conversions.
Encourage Reviews on Social Media
Facebook, Google+, and other social media channels lend themselves to customer feedback, reviews and testimonials. Linking these to your website (and vice versa) is essential for your SEO review strategy.
How to Get More Reviews
The obvious method is to be such a great business that your customers cannot keep from talking you up. But a more strategic approach can help you garner a significantly larger number of quality reviews.
Here are three proven methods for getting more reviews:
1. Have more than one place on your website for requesting reviews. This can be in the form of links to your testimonial page, or some other place where you are posting reviews. Maybe using buttons or other visual graphics to engage vistors to your site - on your home page, in the footer, in a prominent spot in a sidebar. Make it easy and inviting for your customers to leave their sentiments.

2. Include an invitation and link for leaving reviews in every email. This does not have to be pushy or intrusive, but should be easily seen and accessible in the body or footer of your email communications. In addition, posting a particularly upbeat comment or review in your emails can be effective in a number of ways.

3. If you have a physical store or shop, create a "kiosk" for reviews. Setting up a tablet device or even a small laptop in a kiosk fashion with an open link to your testimonial page can be inviting. So can a small "Thank you!" gift of an email coupon of some kind in exchange for leaving a review directly on your website.
Getting More Help With Your Local SEO Strategy
Fortunately, you don't have to attempt all of this on your own!
Your options for implementing a successful local SEO marketing strategy include turning to a professional firm that can work with you to maximize your efforts.
A qualified agency like BroadVision Marketing will develop a road map with an implementation time line, marketing milestones, and key deliverables. Using this road map we will create the framework and structure for us to work with you and help you to achieve your marketing goals.
Get your Free Complimentary Inbound Marketing Session to help you make an informed decision or call BroadVision Marketing at 707-799-1238.