SEO and especially local SEO is a critical part of Inbound marketing and is constantly changing. So what are the major trends for 2017?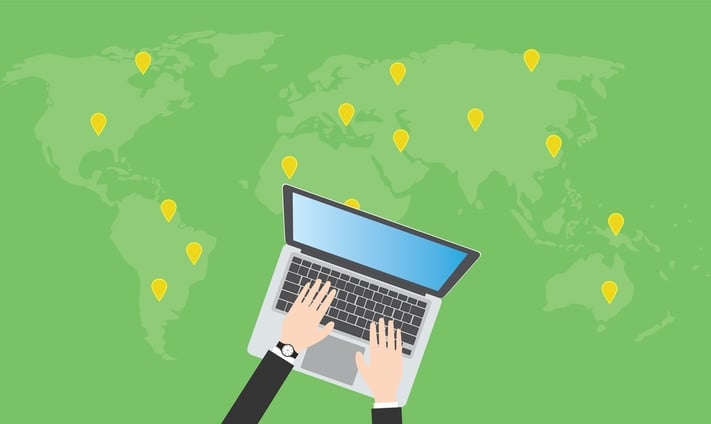 [An earlier version of this post was published one year ago. This post has been revised and updated to 2017.]
SEO is an intrinsic part of inbound marketing. Knowing how to best leverage ever-evolving SEO practices, especially local SEO for brick-and-mortar businesses, will determine a great deal of their inbound marketing success.
Whether you are a business owner functioning as your own marketer, or a sales and marketing manager struggling to keep up with the evolution of SEO, you need to be aware of the trends.
But how do you know what's changing and how?
Five Ways SEO Has Changed in 2017
Organic search, both globally and - more importantly - locally, is the focus of search engine optimization, or SEO. But for those who haven't stayed abreast of Google's ever changing algorithms and protocols, it can be a bewildering task to know what works now.
Some things never change. For example, keywords are still vital. But how they are used and where? Well, it's not 2010 anymore. Or 2016, for that matter! Content is still king, but what it looks like and how it's used has changed since the days of short, keyword-packed, superficial posts.
So... what are the most significant changes in SEO practices for this year?
Optimizing Content for Relevance and User Intent
Consumers today increasingly use full queries or phrases in search engines. Chris Giarratana puts it this way,
If your business wants to grow its online presence and attract new customers, then you need to focus on the intent and needs of your users. The way user intent translates to the digital marketing world is through keywords and search terms used by users who are looking for a particular product or service.
Because online searchers are increasingly very clear about what they're looking for, and search engines are getting much better at identifying user intent, simple key word search is dropping off. Consequently, simple key word-based content is too.
The Use of Cross-Channel Marketing
Cross-channel marketing is the use of multiple channels to market your brand that feed into each other. In other words, when visitors happen to be looking at your on a mobile app but don't buy right then, cross-channel marketing allows you to send them targeted ads based on their searches via email or social media.
Voice Search Will Increase
Voice search has been rapidly improving and expanding for a few years now. It is now poised to become the of the fastest-growing search options. The appeal is understandable since it is hands-free, fast and almost effortless.
As technology improves, the accuracy of voice search gets better, as well. In his keynote speech at SMX West 2016, Behshad Behzadi, Google's director of conversational search, noted that the speech recognition error rate has been reduced from almost 25 percent two years ago to just 8 percent today.
Rand Fishkin of Moz has predicted that,
"Voice search will be more than 25% of all US Google searches within 12 months. Despite this, desktop volume will stay nearly flat and mobile (non-voice) will continue to grow."
Mobile Use Will Increase
Mobile phones have significantly impacted SEO and search engine algorithms have tried keep pace. Mobile search is growing at a rapid pace and isn't showing any signs of slowing down in the future. Consider that 80% of internet users own a smartphone and that 48% of consumers start mobile research with a search engine.
Web traffic distribution has been moving from desktops as mobile devices steadily increase in number. In fact, many websites are already getting more of their traffic from mobile devices than from desktops in 2017.
Content "Engineered" for Rich Snippets
Content - quality content - is a the heart of SEO and inbound marketing. And because Google is the place that over 80 percent of the world goes to for answers. Increasingly, Google is displaying requested information directly in search results in the form of featured, or rich, snippets. This is a growing tactic for SEO practitioners and inbound marketers.
Content is Still King - Properly Optimized, That Is
According to Jason Demer, writing in the Forbes online magazine:
"More than ever before, content is at the very heart of the practice of achieving high rankings in search. Neil Patel called content marketing "The New SEO" as far back as 2012...

With a proper distribution strategy for your content, your content is far more likely to gain traction; through social shares, links and through increased search rankings. Creating useful, thorough, well-optimized content is key, but so is having a plan in place for getting that content in front of a wider audience."
While ensuring that your keyword research provides terms that are relevant and helpful to your audience, you must make sure that your content is well structured and your site is accessible and mobile-friendly. In addition, you must target mobile users in addition to desktop audiences, and work to earn links and shares, But, ultimately, it is quality content marketing that matters most in the end for your SEO strategy.
Should You Manage Your Own Local SEO Strategy?
That's a great question and a valid one. Surely content creation and content marketing are tasks any capable business owner can manage. So, is it really necessary to outsource these functions to a third party, no matter how good that agency is?
Well, yes and no.
Yes, you probably can do your own content, or inbound marketing, but do you really have the time, resources, and knowledge to make it happen, and implement effective local SEO? The truth is that most companies don't. From both a resource allocation perspective and a cost-effectiveness perspective, it makes more sense to enlist the aid of a good outside team.
The Case for A Good, Local SEO Agency
Fortunately, you don't have to attempt this on your own! Your options for implementing a successful local SEO and inbound marketing strategy include turning to a professional firm that can work with you to maximize your efforts.
A qualified agency like BroadVision Marketing will develop a road map with an implementation time line, marketing milestones, and key deliverables. Using this road map we will create the framework and structure for us to work with you and help you to achieve your marketing goals.
Get your Free Complimentary Inbound Marketing Session to help you make an informed decision or call BroadVision Marketing at 707-799-1238.