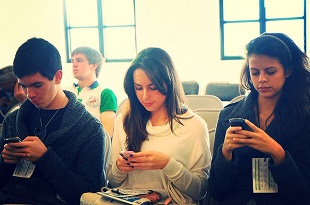 You know that as a business owner there are a number of marketing strategies you can implement. And you know that using the Internet and social media is a strategy that almost all businesses are pursuing. But
Using a Local Inbound Marketing Plan to Boost Your Business
All local businesses - online or brick-and-mortar ones - can build their brands and increase sales using inbound marketing locally. Even small business marketers and owners can leverage the Internet, social media and mobile technology to create an impact on their local market.
Why is it important to focus these inbound marketing efforts locally? Because local is a great way to create a closer connection with your prospective customers and clients. Statistics show that over 90% of them are people who use social media platforms and mobile devices to search for products and services. More importantly, it allows you to reach them in those moments where and when it matters. In other words, when they are looking for someone like you!
How that occurs is a bit more complicated, however.
You Probably Haven't Touched Your Entire Local Market Yet
A local inbound marketing plan makes use of a complex ecosystem that spans what is referred to as paid, earned and owned media.
Paid media is what you probably know best, that is, advertising and public relations. The problem is that this cost money. While it offers greater control, it also strains budgets. Earned media is what you might recognize as publicity and media mentions in the local papers, etc. For businesses that are already active in social media, these types of mentions can be much easier to come by, by the way. What is known as "owned media" is exactly that: it is comprised of what you own and publish yourself in the Internet marketing sphere.
The challenge with local marketing is that it is always "on" and it is continually evolving. Small business marketers often find that the need for fluidity and adaptability can be difficult for even the most digitally savvy marketers.
Much of what business owners know about online marketing is broad-based and global. But that is actually only a part of the picture. Focusing on a local strategy is often far more effective and fruitful for most businesses.
According to Jon Schepke, CEO at SIM Partners,"Marketers cannot afford to take a 'wait-and-see' approach. They need to be proactive and execute a local search strategy. Google reports that 72% of consumers who search for local information on a smartphone visit a store within five miles. That built-in intent is a huge opportunity to build brand awareness as well as drive customer acquisition via local search marketing efforts.To get closer to their customers in 2015 and beyond, national marketers should develop thoughtful local search programs that integrate with broader marketing and branding strategies."
Why Have a Local Inbound Marketing Plan
Inbound marketing drives traffic to your site without spending inordinate amounts of money on advertising or paying for sponsored rankings from organic searches. It leverages the power of consistent and compelling content to bring people to your site again and again. The beauty of local marketing efforts, Sonoma County included, is the advantage of immediacy both virtually and geographically.
There are numerous advantages to focusing on a local marketing plan with your inbound efforts. The number one advantage is immediacy. In other words, prospective customers can not only find you quickly online, they can drive or walk to your place of business.
Your Prospects Really Are Looking for You - Even if They Don't Know It!
According to a recent Google study:
"Four in five consumers use search engines to find products, services or experiences nearby. They conduct local searches wherever they happen to be; 84% use search engines on their computer or tablet and even more (88%) do so on their smartphone.

Respondents said they searched for local information on their computer/tablet in a variety of places, including at home (76%), at work (24%) and at a hotel or motel (18%); on smartphones they searched at home (53%), while on the go (51%) and in stores and malls (41%), among other locations. And when consumers are outside of the home, the majority of their smartphone searches are of a local nature. In fact, 56% of smartphone searches done on the go have local intent as do 51% of those done in-store."
The fact is that wherever and whenever prospective customers search for local information, they'will look for a store's address, for directions to the store, and for its business hours. They are not looking just to shop. The vast majority of people who look for a store to buy from intend to go there.
You want to be that store!
Leverage the Full Advantages of Local Inbound Marketing Tactics
Consider this: your website, your company blog, your periodic digital downloads and your email marketing campaigns work together to put your business name out there. Despite the fact that you are focusing on your local market, one of the great things about the Internet is that your efforts can be seen worldwide. In other words, every business is an international brand.
And even though you may consider yourself a small business, you can easily make use of marketing tactics like video and images.
According to Chris Smith, President of Argent Media, "using multimedia in your optimization efforts can give you more opportunities to appear in search results — particularly since Google and other search engines display blended search results that often include images and videos in addition to the regular search results. These pieces of content can also provide other opportunities for your business to be found, and they can help with your optimization."
People love video and multimedia is a powerful attractant.
An easy question to ask yourself is this: "Can people find my business on YouTube?" Either they can, or they can't. And unless someone else has been posting great videos about your business, you will need to do that yourself. The good news is that it is relatively easy, inexpensive and it can be a lot of fun, as well.
Getting Help With Your Local Inbound Marketing Plan
The approach of inbound marketing holds great promise for your business. But achieving your local marketing objectives with a content marketing strategy does take time. It won't happen with a few blog posts or some other great content. People will need to consume your content for a while before they contact you. Yet, without your content compelling them to contact you, your goals may never be met.
The good news is that you don't have to figure out alone. In fact, one of the best investments you can make with your marketing budget is to partner with a solid firm like Petaluma-based BroadVision Marketing. We are your local partner for your local marketing needs.
Click on the button below to get your free Complimentary Inbound Marketing Session so you can make an informed decision, or call BroadVision Marketing at 707-799-1238.