Contrary to what some observers and experts in the marketing realm tell you, white papers are still a solid tool for affordable Internet marketing. Do you have any?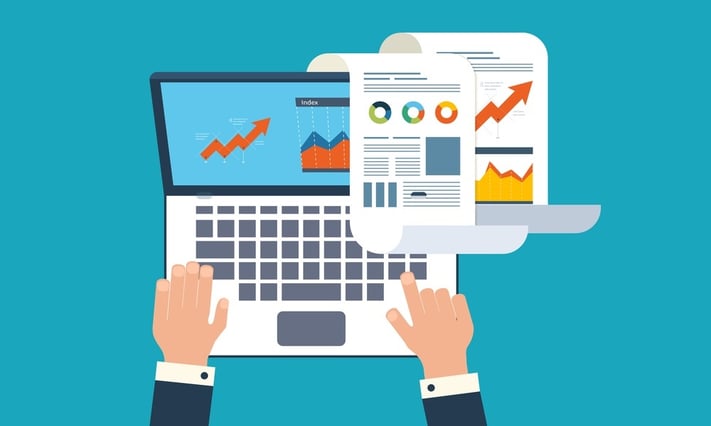 There are any number of ways to leverage the Internet for you marketing strategy. One of the most effective and affordable approaches is what is known as inbound marketing. This is simply a "tried and true" strategy that makes use of content to attract visitors and leads to your website, allowing you to nurture those relationships with the goal of making customers.
Content is the foundation and bedrock of a good inbound marketing plan. Written content in the form of blog posts, eBooks, downloadable guides or checklists, email campaigns, and so on, all constitute viable types of content. In addition, content can be video, infographics, slide decks, webinars and online courses.
But one of the most powerful, long-lasting and fundamental pieces of content that every business should have and use, is the veritable white paper.
What is a White Paper Anyway?
According to our friends at HubSpot, a white paper (not "whitepaper", by the way!) can be defined as the following:
A white paper is a persuasive, authoritative, in-depth report on a specific topic that presents a problem and provides a solution. Marketers create white papers to educate their audience about a particular issue or explain and promote a particular methodology. They're advanced problem-solving guides.
What a white paper is not, is a sales pitch for your service or product. This is because the real goal of a white paper, HubSpot says, is to "inform and persuade based on facts and evidence." It is not a overt marketing piece to convince people why your product is the best and they need to buy it now.
What Should it Look Like?
Typically, a more traditional format for a white paper would be no less than six pages, and up to 40 or 50 or so pages. They are structured like a report with a title page, table of contents, a summary educating the reader about the problem, and sections proposing a solution, examples of companies as success stories, and a conclusion.
White papers, unlike your average eBook, are longer and have more substantial information, which means they aren't easy to skim. They can serve as solid references about your product or service for your customers, clients and - especially - for your prospects.
Content Marketing Institute, or CMI, noted that rich, substantive content that educates resonates with clients and prospects. They quoted Rob Leavitt, Director of Thought Leadership at PTC,
"There is no substitute for well-researched, well-thought-through points of view on issues that really matter to your customers. If you don't take the time to do that, it doesn't matter what format you are using. It just won't be effective."
Do White Papers Really Work?
In a CMI study, white papers were shown to be among the top 10 tactics used by B2B content marketers. Another study determined that 78 percent of buyers used white papers in the past 12 months to research their B2B purchasing decisions.
While the average prospect or even marketer may not specifically refer to these substantial documents as "white papers" they still continue to serve a vital and fundamental role in lead generation.
And they can do far more than inform, educate, and persuade.
Well-crafted white papers can function as the backbone of your content strategy and a road map to engage prospects while communicating the unique value you bring.
Curata suggests using white papers in what they call the Content Marketing Pyramid framework. WIth the white paper at the top of pyramid, the content from the white paper can be re-purposed into smaller assets such as eBooks, webinars, infographics, blog posts, LinkedIn articles, and so on.
A Great White Paper Should be a Part of Your Inbound Strategy
A great white paper is an essential component of a successful inbound marketing strategy, but it is only effective when it used to support other, equally critical components.
For example, creating and publishing periodic ebooks in the form of guides, tip sheets, or checklists can be combined with an email campaign to follow up with the leads your blog has generated.
Incorporating images and infographics into your white papers can be powerful and engaging additions to your white paper efforts. Ultimately, while white papers can serve as the foundation of your overall content strategy, having a solid marketing plan will help you make a real impact.
Expert Help For Your Inbound Marketing
It is always a good tactic to look for outside expert help. Digital marketing agencies, such as BroadVision Marketing, can offer expertise and tools that the typical business owner or marketing manager may not have.

It often helps to have a professional marketer's perspective to assess your content marketing strategy. Acquiring the insights and assessment of a third-party professional can be an investment that will bring a quantifiable return.

BroadVision Marketing offers all this and more. Get your free eBook, The Seven Principles for Attracting More Clients, to help you make an informed decision or call BroadVision Marketing at 707-799-1238.