More and more searchers (especially on mobile devices) are looking for local businesses. Local SEO can help your business stand out and be seen.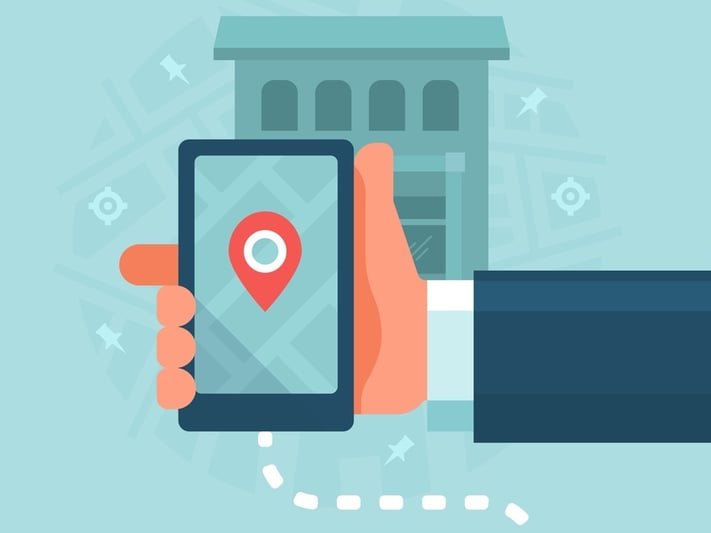 The bar has been raised and the stakes are higher. Google continues to change and refine not only its algorithm, but the look and structure of its search results, as well.

The challenge for many small businesses is not simply in showing up on "page one", but showing up in key places and with the right factors such as legitimate reviews and accurate information.Local SEO is becoming much more competitive and small businesses are doing more in this area which is raising the SEO bar.

According to Casey Meraz, founder of Juris Digital & Ethical SEO Consulting:
These days, local SEO is more competitive and more confusing. So where do you start? I suggest that you start by defining your primary goals. You can't get to your destination if you don't know where you're going. If you're promoting a hotel, for instance, your primary goal is probably to get more reservations — local SEO for you will mean ranking high in Google's local results, attracting positive reviews on websites like Tripadvisor, etc.
And another part of the challenge is that many of your competitors are scrambling to show up better, as well.
Ranking Higher in Search Engine Results Pages (SERPS) is the End Goal of Local SEO
Everyone wants to rank higher, but oftentimes, pursuing that goal overshadows the essential fundamentals of good Internet marketing.
Business strategist and business owner, Ronell Smith, had this to say on page ranking:
What ultimately matters in the earliest stages of your relationship with prospects is that they see you in the SERPs, recognize your brand for its quality of service and/or excellent products(s), and reward you with a click.

Far too often, however, local brands think too broadly (often as a result of poor keyword selection) and attempt to rank for terms and/or categories they'll never be able to consistently rank for. All the while, they ignore low-hanging fruit, such as ensuring their Google My Places is up-to-date, their citations are accurate, and prioritizing reviews on third-party sites.

Worse still, even brands that do commit to these efforts too often ignore creating local-specific pages, which can be a tremendous asset for capturing traffic, leads, and driving conversions for local brands.
He goes on to note that, if you're a small or midsize business (SMB) owner, your focus must be on closing doors to the competition. To do that you'll need to use your size and the knowledge of your local service area to your advantage.
What Needs to Be Done for Improving Your Local SEO Results
Ronell Smith suggests that local businesses can excel by utilizing and leveraging great content. Local SEO expert Mary Bowling points out that:
"Often small brands don't create good content because they don't think they have the time. But it's not as complicated as they believe. Also, being that they are the local experts, local-specific content is easier to create than they think and can provide the [perfect vehicle to ward off bigger brands]."
Smith offers a 3-point strategy for utilizing content to drive search engine rankings and establish a business as a preferred brand. When it comes to creating content he emphasizes:
1. Quality over quantity
2. Relishing the role of "Local Expert"
3. Making your content personal
Essentially, his message is that small businesses need to use the biggest and best weapon available to them: Local-focused content that makes a priority of using people, personalization and events to help them stave off the typically much stronger competition.
Another Local SEO Strategy is Partnering With Local Experts
The approach of content marketing for local SEO is a great one for your business. But achieving your local marketing objectives with a content marketing strategy does take time. It won't happen with a few blog posts or some other great content. People will need to consume your content for a while before they contact you. Yet, without your content compelling them to contact you, your goals may never be met.
The good news is that you don't have to figure out alone. In fact, one of the best investments you can make with your marketing budget is to partner with a solid firm like Petaluma-based BroadVision Marketing. We are your local partner for your local marketing needs.
Click on this link to get your free Complimentary Inbound Marketing Session so you can make an informed decision, or call BroadVision Marketing at 707-799-1238.