If your business website has a blog then you are already steps ahead of many of your competitors. But a blog that doesn't help your website get found online may is only doing part of it's real job.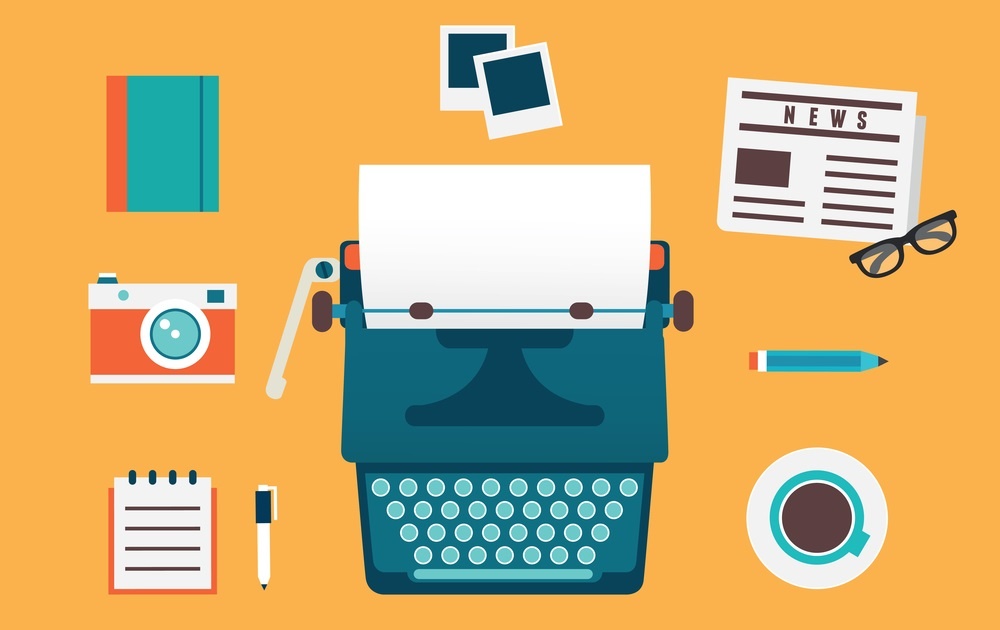 If you're an owner struggling to maintain a business blog for your website, or an employee that has been tasked with this chore, you already know it can be just that: a chore. But, the truth is that we often over-complicate the process and the work involved.
Business Blog: Build It and They Will Come? [Not So Much...]
Now, the other side of that reality is that too many business blogs are largely ineffective. And this can often be narrowed down to a few common issues.
Blog posts that are largely self-promoting advertisements thinly veiled as a blog article
Sporadic, random posts published inconsistently and infrequently
Unreadable blocks of dense text with no breaks, no sub-heads, etc.
These are blogging sins you never want to be guilty of. Being a mediocre writer is not a blogging sin - good is usually good enough as a blog is not a venue for literary excellence.
Now, one could argue that blogs are simply a waste of time for businesses so why have one? The answer to that is if your blog is guilty of the previously mentioned practices, then you would be better off without it. However, a solid case can be made for the benefits of a well-done business blog.
Business Blog: Build It Well and They Will Come
We've said it here before, but it bears repeating: creating and sharing valuable and fresh content on your own your website is an essential part of an effective inbound marketing approach. HubSpot, for example, points out that,
"Inbound marketing starts with content. A blog is the single best way to attract new visitors to your website. In order to get found by the right prospective customers, you must create educational content that speaks to them and answers their questions."
But you still may wonder whether simply publishing regular and consistent blog posts can actually generate traffic to your site? The simple answer is, yes, it can.
In fact, our friends at HubSpot has found a number of compelling statistics to support this contention, but here are just three:
Companies that published 16+ blog posts per month got almost 3.5X more traffic than companies that published 0-4 monthly posts.

B2B companies that blogged 11+ times per month had almost 3X more traffic than those blogging 0-1 times per month.

B2C companies that blogged 11+ times per month got more than 4X as many leads than those that blog only 4-5 times per month.
(Source: https://www.hubspot.com/marketing-statistics)
The point here is not so much that you should be posting blog articles three or four times a week as it is that posting blog articles does, indeed, generate traffic. And well built blog posts generate traffic better.
Three Tips to Better Blogging
There are probably a number of incremental improvements that could be made to any blogging effort, However, there are three main points that should be considered in order to optimize your posts for search engines, particularly Google.
Frequency
As we've already noted previously, the more often you post to your business blog, the greater the amount of traffic you can expect to generate over time. However, the frequency of blog posts depends on a few factors. For example, shooting for three posts each week, or 12 every month might sound good, but do you have the wherewithal to make that happen consistently over the long haul?
Time, personnel and other resources are needed to produce quality content. These are limiting factors for most businesses. Even outsourcing the work can limited by your budget.
For most businesses, however, a general rule of thumb is that one post per month is an absolute minimum and one or two posts each week is probably a manageable volume of content. And, along with frequency, consistency and regularity. In other words, set a publishing schedule and stick to it!
Post Length
There are two points to keep in mind for determining the optimum word count for your business blog posts:
It depends
Quality over quantity
"It depends" really means there is a statistically determined length, but it is simply an average. Actual word count that works best for your blog can vary depending on your audience, your topics, and your strategy. That being said, Backlinko.com has noted the following,
"Based on SERP data from SEMRush, we found that longer content tends to rank higher in Google's search results. The average Google first page result contains 1,890 words."
There is a case to be made for so-called 'epic posts' of 5, 000 to 10,000 words or more. But that isn't the norm, nor do most readers care to read all that. A good rule of thumb is to shoot for posts that average around 1,200 words in length.
Structure
The first two points here are probably the easiest to set up and follow when publishing your blog posts. Structure, however, tends to intimidate many owners and blog authors. Not to worry!
There are a few things you want to include with every blog post:
Keywords: For each post you should have 1 or 2 keywords that you've determined your audience will be searching for. These keywords should be placed in the title tag, your headers, the body of the post, the URL for the post, and the meta description.
Mobile-friendly: Because almost half of online searches originate from mobile devices - and that number is continuing to grow - it's a given that your blog posts should reside on a mobile-friendly website. This also means that your text should be easy to read and flow well on a mobile device screen.
Meta description: Along with your keyword, you can optimize your meta description is the additional text that appears in results pages that lets searchers know what your link is about. Because Google allows about 300 words to potentially appear, try to use them all and make it reader-friendly, compelling and relevant.
Getting Help With Your Inbound Marketing Efforts
Inbound marketing is a great approach for building your business. But achieving your marketing objectives using content as a marketing strategy does take time. It won't happen with a few blog posts or some other great content. People will need to consume your content for a while before they contact you.
But, without your content compelling them to contact you, your goals may never be met.
The good news is that you don't have to figure out alone. In fact, one of the best investments you can make with your marketing budget is to partner with a solid firm like Petaluma-based BroadVision Marketing. We are your local partner for your local marketing needs.
Click on the button below to get your Free Business Blogging Guide to help you create a great blog, or call BroadVision Marketing at 707-799-1238.