Great content creation is no walk in the park, but not every great piece of content gets shared. So put your efforts into content types that do.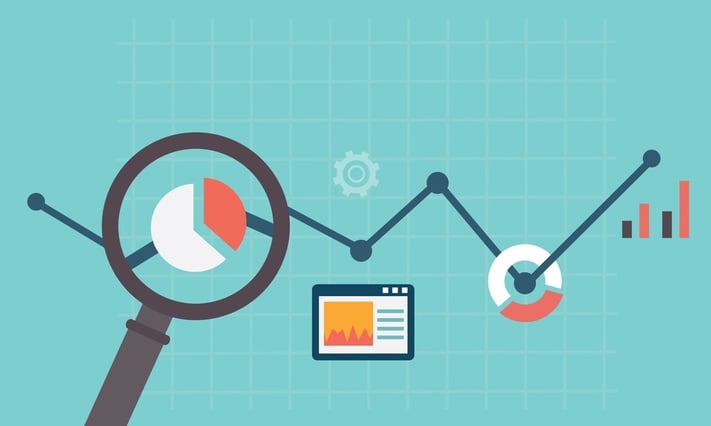 Every marketer and business owner that creates content knows that if it doesn't get found and then shared, it simply exists. If your content is drawing traffic or creating traffic, you need to change your approach. But it may not be the quality of your work - just the nature of your content type.
Some Content is More Shareable Than Others
If your industry is a complex or technical one, a great piece of content might be a white paper, for example. And the white paper you pour your heart into might result in a nice looking PDF that can be downloaded. Except for people finding it with their phone or device. And sharing the file can be problematic, as well.
Perhaps you have a podcast. Your audience is growing and you are becoming established in your niche. That's great, and it is a legitimate form of content marketing, but not easily shared. While you will hopefully engender a great deal of 'word-of-mouth' traffic, people won't likely be sending anyone your podcast.
While some types of content are more substantial than others, at the end of the day what matters most is getting it front of people and creating content that those people are highly likely to share.
So what types of content do people tend to share the most?
Here's a list of the top five content types that you can create yourself and that have a proven track record of high shareability.
Top Five Content Types That Get Shared
1. Long Form Blog Posts
Shorter blog posts are often much easier to produce and certainly easier to consume. Yet, longer posts - those in the 1,500 to 3,000 word range, more or less, get read as well. And are much more likely to get shared. By writing as and positioning yourself as and authority in your field or a certain topic, you will gain attention.
And if your posts address questions or issues that are of particular interest to your audience, you will have the makings of 'evergreen' material. If you are able to identify and answer core questions, the more likely your posts will be content that people go back to and share with others.
2. How-To Pieces
Most any business or industry has something that can be explained or taught in a 'how to' approach. The explosion of how-to videos on YouTube, for example, is a testament to the appeal and the staying power of how-to content. You may already know of a number of things your audience would want to know. And any robust set of FAQs, or Q&A material can provide sufficient topics to provide for a series of great posts.
How-to content is versatile and can be produced as an article, a video, or even a podcast. These types of content can form the foundation of an effective content marketing and lead generation strategy.
3. Infographics
The power and appeal of infographics is becoming exponential. Infographics are great tools for generating links magnets and also generate great ROI, not to mention audience engagement and brand awareness. But, just as importantly, they get shared.
In fact, infographics are liked and shared on social media three times as often as any other form of content. As a B2B content marketing tactic, infographics saw the largest increase in use between 2015 and 2016, from 50 percent to 58 percent. And the number is growing. The bottom line is that people love infographics and they love to share them.
4. Thought Leadership Articles
Publishing a thought leadership article in, say LinkedIn or the Huffington Post, can be a great way to voice your (carefully considered and well-informed) opinion. It is also a good way to attract attention to an authentic and heart-felt message you want to share with your audience.
To be a true thought leadership piece, you might find that being appropriately contrarian or even provocative in your approach will resonate better with your readers. The point is not to simply be disagreeable or argumentative, but to offer well thought out opinions or views on topics that matter to your audience. You will find that a controversial yet informative opinion can inspire more likes and shares.
5. Video
Everyone loves to watch video. The statistics are overwhelmingly conclusive that video is highly engaging and prone to repeat viewing and higher numbers of shares. Facebook users spend 3 times as much time watching live videos than they do traditional videos, for example.
Not only that, but video content is now projected to represent more than 80 percent of all web traffic by 2020. If you are still not convinced that video is more popular than written content, apparently four times as many consumers would rather watch a video about a product than read a post about it. And video will represent 74 percent of all Internet traffic this year.
Using Content to Drive Traffic and Shares for Your Business
Because the content for marketing can take so many forms and be published and distributed in so many different channels, any business can successfully leverage it. And, while content works for any business, getting it shared is a critical aspect of that success.
When it comes to content marketing, the real question for most businesses is not whether they should be creating content, but how?
Even though it is an effective and low-cost alternative to traditional advertising, it is also labor intensive. Someone has to create the content, manage it, track it, re-purpose it, and so on.
According to one resource, 73 percent of major organizations hire someone to manage their content marketing strategy. The truth is, whether that's hiring someone in-house, or outsourcing to an inbound marketing agency, getting expert help makes the process infinitely better.
And easier!
Getting Help for Your Content Marketing Efforts
Using content for your marketing can boost traffic for your business. But achieving your marketing objectives with a content marketing strategy takes time. It won't happen with a few blog posts or some other great content.
People will need to consume your content for a while before they contact you. Yet, without your content compelling them to contact you, your goals may never be met.
The good news is that you don't have to figure out alone. In fact, one of the best investments you can make with your marketing budget is to partner with a solid firm like BroadVision marketing. Click this link to get your free Complimentary Inbound Marketing Session so you can make an informed decision, or call BroadVision Marketing at 707-799-1238.