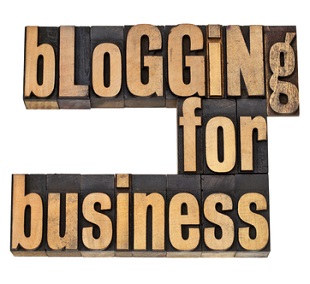 Blogging for business is nothing new. In fact, business blogs have been around since the beginning of time in terms of "social media time" and the advent of blogging in general.
It's not at all unusual for larger companies - the Fortune 500s - to host a multitude of blogs on their websites focusing on specific topics, brands, or product lines. And despite some rumors to the contrary, the business blog is not history.
Your Business Blog and the Benefits of Business Blogging
Most business owners understand that having a "company blog", or business blog, is pretty much considered a standard practice in today's Internet, web-based world, few understand the value and benefits of a blog. What many owners and in-house marketing managers focus on is the perceived "downsides" of publishing and maintaining a blog.
You Only Get Out of It What You Put Into It
The sobering truth behind successful business blogs is that they need fresh, quality, and consistent posts, or content. These are the essential elements that make a business blog a successful component of your inbound marketing strategy.
Freshness simply means that your audience (and search engines!) are always looking for something new, something fresh, in your blog posts. This means someone, somewhere, has to create new content. Quality refers to the overall substance and relevance of your posts. A successful business blog is not comprised of superficial "fluff" articles or the personal and random musings of the company's CEO. It must be content that is informative, actionable, and relevant to your brand and your audience.
And, lastly, a successful blog must be consistent. This means, of course, that it must publish on the same day, or days, each week, week after week, month after month. This, too, requires that someone, somewhere has to create this fresh, quality content on a regular and consistent basis.
And that means work. And planning. And resources.
But A Great Business Blog Is Worth It!
There many reasons why your company needs a business blog - and a good one - but here are eight of the top reasons and benefits of publishing a company blog (from the folks at CJG Digital Marketing):

---
Summing It Up - Why Business Blogs Matter
Inbound marketing, or content marketing, relies on content and a blog is a foundational element of content that makes up an effective inbound marketing strategy. Again, the reasons for having a good blog are numerous, but to sum up the points in this infographic, remember that business blogging:
Generates relevant traffic
Helps you generate more leads
Helps you acquire new customers
Generates a positive marketing ROI
Establishes you and your company as an industry expert or leader
Develops stronger customer relationships
Builds a strong social media presence
Drives long-term results
A business blog by itself is not a comprehensive inbound marketing effort, by the way. There are a number of other elements, or content components, that can and should be combined strategically to generate traffic and develop relationships.
But a powerful blog can establish wide and ongoing influence since every post continues to "live" on the web and has the potential to continually draw traffic through organic search. In addition, the content of your individual blog posts can be repurposed in a variety of ways: guidebooks, white papers, PowerPoint or SlideShare presentations, and even video scripts.
Getting the Expert Inbound Marketing Help You Need
The good news is that not only can you have the expert help you need to make your marketing efforts work, you can get expert help for writing your business blog posts. Partnering with a firm like BroadVision Marketing allows you to experience the benefits of a quality blogging strategy without trying to figure out how to make it happen.
Keep in mind that achieving consistent results with your marketing strategy does take time, however. If you are engaged in content, or inbound, marketing it won't happen with a few blog posts, or a great guidebook. People will need to consume your content for a while before they contact you.
But without your content compelling them to contact you, your goals may never be met.
Content and inbound marketing work day in and day out. Once you post a blog article or upload a Slideshare piece, it is always there, working to educate and compel people to become leads. And when they do come to you, they are educated, informed, and much more likely to make the decision to buy.
Get your Free Complimentary Inbound Marketing Session to help you make an informed decision or call BroadVision Marketing at 707-799-1238.
________________________________________________________________________________________

Jaco Grobbelaar is the owner and CMO of BroadVision Marketing. BroadVision Marketing works with business owners to put in place inbound and outbound marketing strategies that consistently secure new clients. The BroadVision Marketing Training Center is located in Petaluma, CA and primarily serves companies in the San Francisco Bay area.
Jaco can be reached at jaco@broadvisionmarketing.com or 707.766.9778 or connect with Jaco on Facebook -www.facebook.com/broadvisionmarketing - and LinkedIn -www.linkedin.com/in/JacoGrobbelaar.