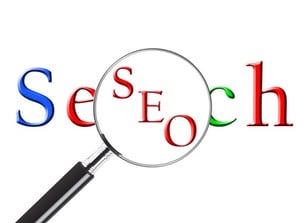 Contrary to recurring rumors from self-proclaimed marketing gurus, SEO is not dead. But neither are fly-by-night SEO companies.
Organic search, Google algorithms, and SEO best practices have, however, evolved dramatically over the last few years. Unfortunately, many SEO companies have not.
In short, they are not all created equal and the challenge is to know the difference.
SEO Companies and Best Practices
While there are many qualities you should look for when hiring an SEO company, there are specific aspects that set a good firm apart from the herd. In particular, there are five points to consider:
1. Avoid companies that push "SEO Copywriting"
This is typically nothing more than keyword stuffing and writing specifically for search engines. But this is just what Google will penalize a site for. Instead, look for a firm that writes for an audience - your audience - and writes for humans, not web crawlers. Content today must be compelling and shareable, and able to hold the attention of your visitors.
2. Beware of firms that promise quick results
This is not an excuse for poor performance on the part of an online marketing company, but establishing and increasing an online presence takes time. There are no "silver bullets" with SEO and organic search. If a prospective company has the audacity to "guarantee" specific results in a short period of time you can bet they are either going to try to game the system, or will have a litany of reasons why it didn't happen for you.
3. Look for real references with real results
If an agency is lacking for references that you can talk to directly it either means they have not been around long enough to have any clients yet - not necesarrily a good thing! - or they have no one they want you to talk to. Definitely not a good thing. You should absolutely make it a point to talk with clients of any prospective vendor. If they don't have them, you don't want them.
4. Avoid "cookie cutter" approaches
Your company is unique and your marketing needs require an individual approach. This is not to say that a firm has to reinvent the wheel for each and every client, but they should take the time to know and understand your business and your marketing objectives. Then they can adapt their skills, tools, and methodology to achieve your SEO goals.
5. Be wary of long term contracts
Although it is true that genuine results require time and patience, a quality firm will be able to demonstrate actual, tangible results - however incremental - over a period of time. Because they are able to provide a quantifiable return on your investment month after month there is no need to lock you in to a year-long contract. When you are able to see real results for yourself you'll have no problem staying with that firm for the long haul.
Don't be fooled by slick websites and SEO hype
While it may seem counterintuitive, a highly professional website and lots of SEO and marketing jargon are not necessarily signs of competence. In the SEO realm, performance and results far outweigh image and style. Though you might be correct to avoid a firm that has a decidedly dated and amateurish website, don't let looks be the deciding factor.
The number one consideration, beyond the right "chemistry" between you and them, is their ability and willingness to evolve with the world of SEO and organic search. If we have learned anything in the last five years or so of search engine optimization it is that nothing stays the same. Google is the 800 pound gorilla in the field of organic search and their continually changing and evolving alorithms help to determine the "rules of the game" for every marketer out there.
When you no longer want to do it yourself
If your online presence is being overlooked, you need not despair. For business owners acting as their own marketers, the help of a trusted marketing firm can be a life saver. A quality marketing agency that specializes in SEO and Inbound Marketing, such as BroadVision Marketing, will have the resources and know-how to bring your website up to the standards Google continues to establish.
Sometimes it requires an outside perspective to see what your website homepage really looks like to first-time visitors. Acquiring the insights and assessment of a third-party professional can be an investment that will bring a quantifiable return.
BroadVision Marketing offers all this and more. In addition to bringing your website up to date with mobile-friendly design, we invite you to get a free Complimentary Inbound Marketing Session. Being found through mobile search requires more than a mobile-friendly design. Request a free complimentary session to help you make an informed decision, or call BroadVision Marketing at 707-799-1238.