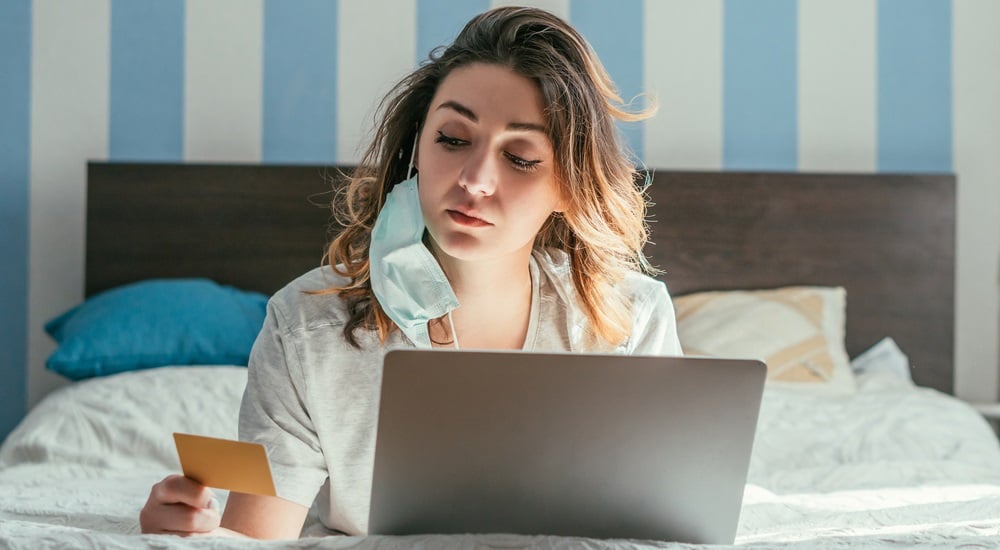 It is a bit ironic that a physical virus can affect the digital realm, but the impact of COVID-19 on marketing - and inbound marketing in particular - is real.
With the massive social and economic disruption brought about by the coronavirus and the various government responses to it, marketing strategies and emphasis have shifted. And this includes inbound marketing.
COVID -19 and Marketing: What Occurred
The spread of the coronavirus disease COVID 19 since early 2020 has affected everyone on the planet - and continues to do so. For example, this is for the first time in modern history that we saw more than 70 percent of the world's countries under lockdown. And this included developed, developing, and underdeveloped nations.
COVID-19 has already caused civil unrest and major upheaval in the global economy.

It seems that no one has been exempt from the effects of the virus or the responses to it. People have lost their jobs and are left with no or limited sources of income, small businesses are shutting down, and the corporate giants have downsized or cut back on many fronts.
For marketers and those who depend on marketing, there has been a titanic shift in focus and strategy. One of the most significant shifts has been towards establishing a new or enlarged online presence.
According to a webinar hosted recently by SCORE,
"Staying connected to your customers and how you approach your online marketing to do so are more important than ever."
And professional services network Deloitte noted,
"In today's environment, unified channels and customer service are more important than ever, as non-essential businesses closed their doors to help slow the spread of Covid-19. This meant that retailers and shoppers alike had to pivot overnight to a digital-only reality."
For some businesses, this was not so much of a change as it was a confirmation that their online efforts were not only well-placed but even prescient - intentionally or not.
And, for those who were actively engaged in digital and online marketing as an adjunct to their traditional marketing, it was a "wake up call" for the future of marketing and commerce.
Many businesses have had little choice but to fold since their model was wholly dependent on serving customers in person. Restaurants, nail salons, hair stylists and others closed down in droves over time.
But, for many others, it has been a time of often desperate efforts to find other channels and strategies for marketing.
"If the COVID-19 pandemic has emphasized anything to organizations, it's the importance of digital and the role it plays in current strategies, as well as in the future. This can be seen in a new report, which found that COVID-19 has prompted a majority of marketers to either continue or accelerate with their plans to improve or transform their marketing operations."

COVID -19 and Marketing: What We Know
For one thing, we know from numerous studies and surveys that prevailing online traffic trends changed dramatically because of the coronavirus outbreak and subsequent shut-downs.
According to an article at MarketingProfs,
"COVID-19 pandemic-related shutdowns have affected a host of industries and sectors in various ways. Part of the fallout has been the change in the behavior of Web users, resulting in some recognizable online trends—in organic traffic and conversion rates, for example.

Not surprisingly, traffic has generally increased to sites in industries such as media, finance, and healthcare—and decreased for those in the travel, construction, and advertising verticals, among others."
A striking graphic from the same article underscores these points:

[graphic courtesy of marketingprofs.com]
While several metrics have adjusted and shifted again since the end of Q1 2020, we are still not "out of the woods" with COVID-19 and there is a real possibility of a repeat of earlier this year.
What all this means for businesses is that inbound marketing a great strategy for their marketing efforts even more so than ever.
A few key tactics that can be highlighted here include:
Initiating Relationships Online
The IBM U.S. Retail Index shows that the pandemic has sped up the shopping shift from physical stores to online by approximately five years. This means a pressing need - and opportunity - to increase online connectivity via inbound marketing efforts.
In general, prospects and leads have all become far more amenable to using more technology, in large part because of social distancing and other COVID-19 restrictions. This means that nurturing relationships online via inbound marketing is going more critical than ever.
Delighting Customers
Working from, sheltering in place, and generally being socially constrained can cause customers and clients to feel generally isolated and even disregarded. Which is even more reason that an energetic inbound approach can reach more people, more often, with more reciprocity.
As one article described it,
"Inbound is an ideal way to strengthen existing relationships because the program is designed to leverage campaigns, segmentation, and other tools marketers use to drill down into opportunities for helping customers — be it education, products, or services."
Develop Content to be Experienced
For many of the same reasons already stated here, your audience has more time to spend online and is generally more disposed to watch and listen - to experience - your content, if possible. How to do that?
Search Engine People suggests the following tactics,
"Follow the trends to help curate your digital experiential marketing strategy. As an example, stats show that over 80% of users prefer brand videos over written content such as blogs or text-centric social media updates! It is no wonder that webinars and webcasts are gaining so much traction today."
Along with video and webinars, podcasts are sweeping the digital landscape and new listeners and downloads have skyrocketed since the outbreak of the coronavirus.
If anything, the advent of a "COVID-19 world" has boosted the value of an effective inbound marketing strategy for businesses. While it is not a silver bullet, a cure-all for every business failure, or a recipe for overnight marketing success, it can be the best marketing approach for any business and in any circumstance.
Your Inbound Marketing Partner in a COVID-19 World
Designing and implementing your inbound marketing strategy using high-quality, relevant content is one of the main keys to attracting and winning prospects and customers.
That content can take on many forms such as video, blog posts, eBooks, white papers, email, slide decks, infographics, webinars, and the landing pages on your website.
However, in addition to the challenge of creating this never-ending need for fresh content, there is the recent challenge of navigating online marketing in a world continually reacting to the impact of coronavirus.
Having the breadth and depth of knowledge, information, and experience necessary to make that navigation successful is critical.
Fortunately, you don't have to attempt this on your own! Implementing a successful, effective, and affordable inbound marketing strategy can be far easier with a professional firm that can work with you to maximize your efforts.
As a professional inbound marketing agency, BroadVision Marketing will develop a road map with an implementation timeline, marketing milestones, and key deliverables. Using this road map we will create the framework and structure for us to work with you and help you to achieve your marketing goals.
Get your Free Complimentary Inbound Marketing Session to help you make an informed decision or call BroadVision Marketing at 707-799-1238.