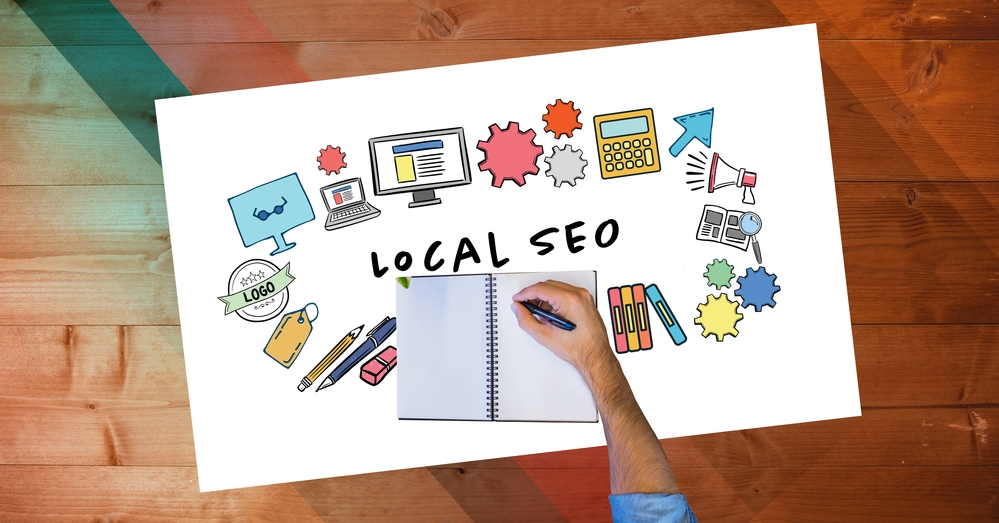 [This article was originally published in July 2017 and has been updated and revised.]
If you are marketing your business, you are very likely engaged in local SEO basics and maybe even local inbound marketing. But do you have a local SEO strategy and plan?
The truth is that far too many businesses - small and large - are not approaching inbound marketing with any real documented structure. And their local SEO efforts are largely fragmented and inconsistent.
Effective Local SEO: Plan Your Work, Write It Down, Work Your Plan
So let's cut to the chase: without a strategy and a plan to execute that strategy, your inbound marketing efforts and your local SEO practices will fall short. Period.
In other words, effective results cannot be achieved by "random acts of marketing."
And the importance of leveraging local SEO basics cannot be emphasized enough. For example, a recent article from Entrepreneur magazine pointed out that,
Local SEO is important for online companies and for companies looking to attract foot traffic. A few decades ago, consumers may have looked for local businesses in the yellow pages or on the map. Today, they are using search engines to find contact information, location, hours and other details about a business.

Before the Covid-19 pandemic, about one in two searches made for businesses "near me" led to a store visit. If the search was made on a mobile device, the numbers were even more compelling. Nearly 90% of those queries were followed by a call or a visit to the business within a day.
The reality today is that any business that serves local customers cannot afford to miss the opportunities local SEO and local inbound marketing can provide.
That same article pointed out that Google alone processes over 8 billion searches every day! But more to the point, nearly 50 percent of all Google searches are made by people looking for local products and services.
Again, if your business does not have a local SEO strategy for your business, you'll miss out on valuable online traffic.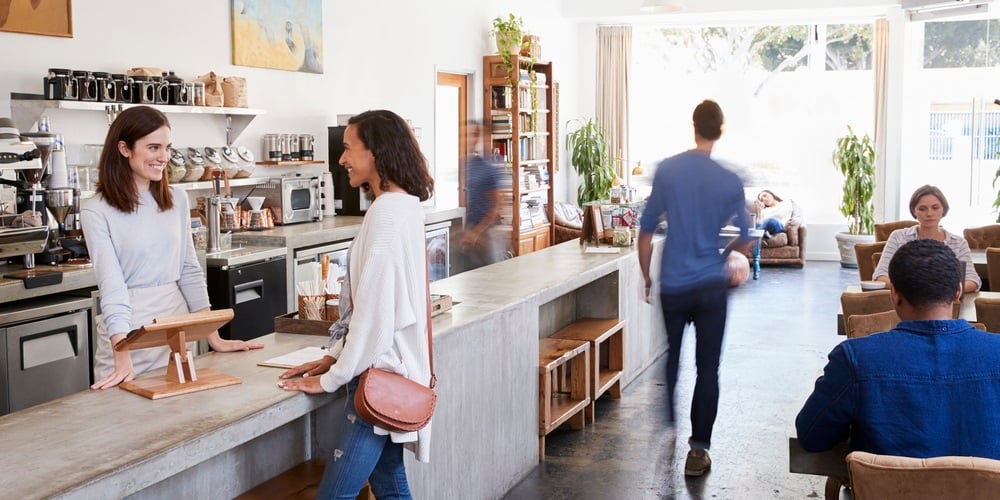 One recent survey found that 46 percent of those surveyed used local SEO, while 79 percent perceived it to be an effective channel. But perhaps you are one of those nearly 5 out of 10 businesses using local SEO basics and local inbound marketing tactics to promote your service or product.
Good for you! You know you need to be where your customers are. But do you have a strategy for your local SEO efforts and a plan to implement it? That same survey found that only 30 percent of small businesses have an actual plan to capitalize on high-converting local traffic.
But how do you effectively implement local SEO basics for a local inbound marketing strategy?
Local SEO Basics and Local Inbound Marketing
Not every business owner or manager tasked with marketing the business is digital marketing guru. We get it. So, a few definitions may be in order here.
What is "local SEO" anyway?
According to the folks at HubSpot,
Local SEO (Search Engine Optimization) is the process of improving search engine visibility for local businesses, primarily those with brick-and-mortar locations. By following local SEO best practices, businesses can improve organic traffic from searches performed by customers in nearby areas.
Along with local SEO, we make numerous references to "local inbound marketing" as well. And a fair question might be, "What is that, exactly?"
The simple answer is that it's inbound marketing tactics that target local prospects. But that then begs the question, "What is inbound marketing?"
Marketing guru Neil Patel describes inbound marketing as "a subtle, not-so-salesy way of attracting prospects; then, engaging them with relevant, helpful information until they become customers and advocates."
Most commonly, inbound marketing attracts customers and clients to you. One of the most popular ways of attracting and retaining website visitors is through publishing valuable content. Ideally, inbound marketing allows you to grow your business by building lasting relationships with consumers, prospects, and clients by drawing them to your website (or store!) through SEO, content marketing, social media, video marketing, and more.
Local inbound marketing, then, is simply focusing these tactics on your preferred geographic area or market.
And, as you may have noticed, local inbound marketing utilizes both local SEO basics and content. Lots of it!
When it comes to local SEO "basics" there are a few "must have" items you need to implement if you haven't already.
Here is a short list of essential "action items" we've adapted from tips provided by HubSpot:
Optimize for Google My Business.
Engage on social media and add posts to Google My Business.
Ensure your name, address, and phone number are consistent online.
Optimize online directories and citations.
Improve your internal linking structure.
Add location pages to your website.
Create local content.
Participate in your local community.
In addition, there are some other basic steps that you may need help with.
A reputable digital marketing firm like BroadVision Marketing, for example, can work with you to perform a local SEO audit, and help you to optimize your URL, title tags, headers, meta description, and content. In addition, you may need some expert assistance to ensure that your website is mobile-friendly and responsive.
We can also work with you to generate valuable inbound links also known as backlinks, which are ideally links with relevance and authority that occur when another website links back to your site.
These are important since Google sees inbound links as an indicator that your website has high-quality content, which makes these links one of the most important elements in local SEO.
What Matters Most: Content or SEO?
Yeah, well, both.
One of the fundamental, foundational, and non-negotiable truths of inbound marketing – or "content marketing" – is that you must have solid, quality content. No amount of local SEO, marketing strategy, tactics, or online bells and whistles will help you if your content is poor quality.
And because SEO is interlinked (no pun intended!) with inbound marketing, search results suffer if the content is irrelevant, specious or inconsistent.
But, that being said, great content is often wasted as a result of poor or non-existent content strategy. Just because you "build it" doesn't mean they will come. The good news is that content strategy does not have to be overly complicated nor overly pricey.
Yes, you can drop some serious change on digital marketing consultants. And sometimes, depending on the size and reach of your business, this may be a great investment. But don't sign that check just yet. Starting small (and low-cost!) should be the first order of business.
You can and should create your own content. As a local business owner (or marketing manager) you know your local area and customers better than anyone. You know their concerns, their interests, and what types of questions they are asking and products or services they're looking for.
What can you create?
Start simple but commit to frequency and consistency. For example, you can create content in the form of blog posts on your brand's website to share locally-oriented information. This could be in the form of recipes, product reviews, customer experiences, DIY instructions, or any type of educational material that will interest your audience and be of relevant value to them.
In addition, be actively engaged in social media posting. Like content publishing on your website, posting frequently and consistently demonstrates to your audiences that your business is active, engaged, and run by actual human beings!
If you can do so, it's a good strategy to post a few times daily because your audience will be looking and you want to provide them with the opportunity to check you out!
Using Social Media for Your Local SEO Marketing Strategy
Tens of millions of people are on Facebook, Twitter, YouTube and other social media sites. Many, if not most, of your customers and prospective customers are among them. So it would be crazy for you not to have a presence there somewhere, somehow.
In fact, according to a recent survey from Fundera,
96% of small businesses say they use social media in their marketing strategy. Based off of these previous small business marketing statistics, it should be to no one's surprise that almost all small businesses report using social media in their marketing strategy.
In other words, almost all of your competitors are on social media and using it for their local marketing efforts.
And there's more...
41% of local businesses depend on social media to drive revenue.
74% of consumers rely on social media to guide purchasing decisions.
96% of small businesses say they use social media in their marketing strategy.
81% of shoppers research online before purchasing.
60% of consumers begin their product research with a search engine before heading to particular website.
75% of local-intent mobile searches result in offline store visits within 24 hours.
Among other things these statistics bring to bear is the absolute necessity of having a mobile responsive website for your business.
So, how do you improve your social media practices for local SEO and local inbound marketing?
Here are the basic tenets you must embrace in order for your marketing efforts to work effectively: (*please note that this is not exhaustive nor all-inclusive – just basic.)
1. Create great content – You can do this yourself, have someone on your staff do it, or outsource it. And while this primarily refers to the written word, content includes video, images, graphics, and sound. The bottom line is that, whatever format of content you publish, it must be quality, it must serve your customer, and it must have value.
2. Know exactly what you want to achieve – It is amazing (and sad) how many businesses dive into social media and content marketing without a clear-cut set of objectives written out. Yes, written.
3. Have a solid strategy and a plan to carry it out – This is where many, if not all, business owners need help. No worries! There are many great individuals and firms out there who know inbound marketing and local SEO and how to best incorporate them into your own marketing efforts. Consider it an investment on par with good legal representation, a great accountant, or a good golf coach!
4. Be prepared to invest the TIME and the money – Nothing in affordable Internet marketing is free. Not really. Anything you do, or have done, will take time. And time is money. And the more you want to do, the more likely it is that you will have to spend some real money. So be it.
But do NOT try to do this haphazardly or as a one-time effort. Effective inbound and SEO marketing requires a long-term commitment and consistent work in order to see your desired results.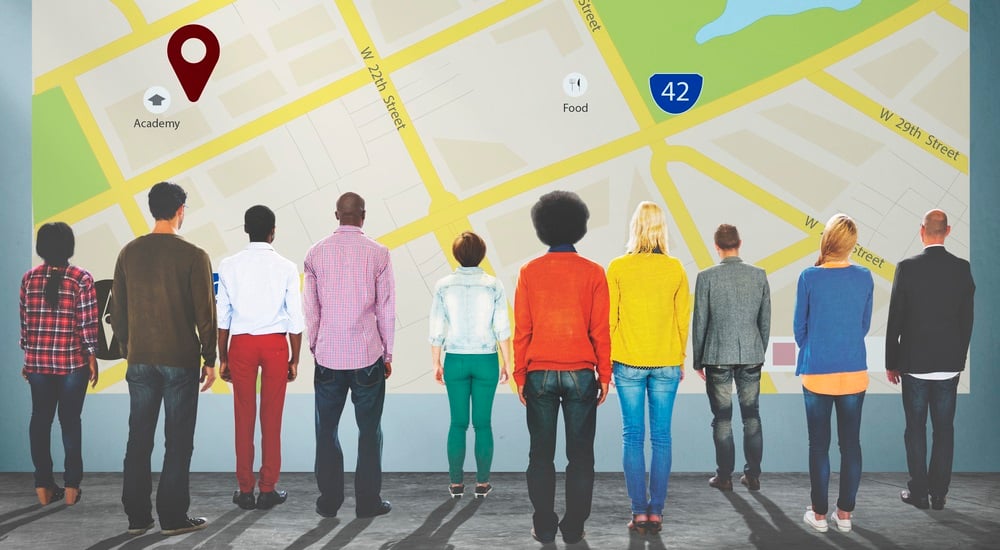 Effective Local SEO and Inbound Marketing Next Steps
So, in order of priority, we would suggest you first determine what you want to accomplish with your marketing efforts. Secondly, develop a strategy to achieve that objective (or get help with it), and then, third, determine what content you want to provide and who is going to create it.
This is really a question of available resources, not costs. Content creation and SEO are tasks any capable business owner can manage. So why consider outsourcing these functions to a third party, no matter how good the company is?
Because your time is valuable and your resources should be prioritized.
And, while you probably can do your own inbound marketing and SEO, the truth is that you may not have the time, resources, and knowledge to make it happen effectively. In fact, many most companies don't. For resource allocation and cost-effectiveness, it often makes more sense to enlist the aid of an affordable digital marketing company.
Why You Should Use a Local SEO and Digital Marketing Service
The good news is that you don't have to do this on your own, and you don't have to go across the country to find a good and affordable agency! Your options for implementing a successful local SEO basics and local inbound marketing strategy include turning to a local professional firm that can work with you to maximize your efforts.
A qualified agency like BroadVision Marketing will develop a road map with an implementation time line, marketing milestones, and key deliverables. Using this road map we will create the framework and structure for us to work with you and help you to achieve your local inbound marketing goals.
Get your Free Complimentary Inbound Marketing Session to help you make an informed decision or call BroadVision Marketing at 707-799-1238.