If you are marketing your business, you are very likely engaged in local SEO and maybe even inbound marketing. But is your approach strategic and planned?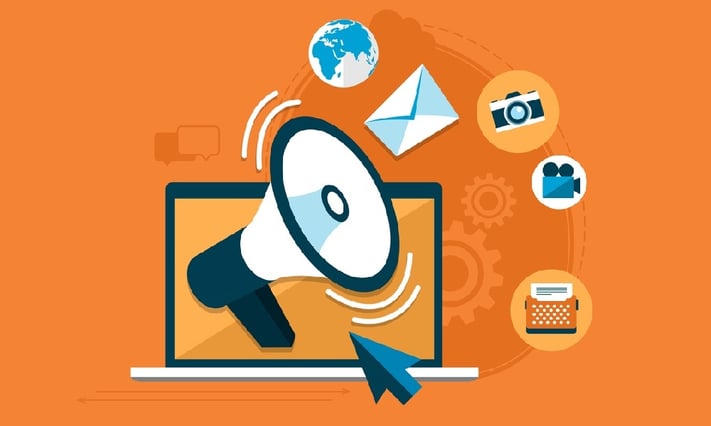 The truth is that far too many businesses - small and large - are not approaching inbound marketing with any real documented structure. And their local SEO efforts are largely fragmented and inconsistent.
But effective results cannot be achieved by "random acts of marketing."
Plan Your Work, (Write It Down) and Work Your Plan
So let's cut to the chase: without a strategy and a plan to execute that strategy, your inbound marketing efforts and your local SEO practices will fall short. Period.
Nick Westergaard, writing in Harvard Business Review, underscored this very real problem,
According to... the Content Marketing Institute 88% of marketers use content marketing with another 76% noting that they're on track to produce more content this year versus last year.

While content production levels are soaring, the same data from the Content Marketing Institute also shows that only 30% of B2B marketers say their organizations are effective at content marketing, down from 38% last year. That may be because although we're producing more content than ever, fewer marketers have a documented content marketing strategy compared with last year (32% vs. 35%), even though the same research consistently shows that those who document their strategy are more effective in nearly all areas of content marketing.
Ouch!
Another example is the use of social media channels. Not too long ago Harvard Business Review noted that 79% of companies in the U.S. are either using, or planning to use, social media as part of their marketing mix.
Perhaps you are one of them – part of the nearly 8 out of 10 businesses using, or intending to use social media to promote your service or product.
Good for you! You know you need to be where your customers are. And you're absolutely right!
Tens of millions of people are on Facebook, Twitter, YouTube and other social sites. Many, if not most, of your customers and prospective customers are among them. So it would be crazy for you not to have a presence there somewhere, somehow.
But then, there is another statistic…
The same HBR survey revealed that only 12% of companies believe that they are using social media channels effectively.
Or, to put it another way, 88% of companies admit they are not making the best of their social media marketing efforts. So the real question is this: are you one of the nearly 9 out of 10 companies flailing about in the social media pool?
What Matters Most: Content, or Strategy?
Yeah, well, both. One of the fundamental, foundational, and non-negotiable truths of inbound marketing – or "content marketing" – is that you must have solid, quality content. No amount of strategy, tools, bells or whistles will help you if your content stinks. (and a lot of it out there does, unfortunately!)
And because SEO is interlinked (no pun intended!) with inbound marketing, search results suffer if the content is irrelevant, specious or inconsistent.
But, that being said, great content is often wasted as a result of poor or non-existent content strategy. Just because you "build it" doesn't mean they will come. The good news is that content strategy does not have to be overly complicated nor overly pricey.
Yes, you can drop some serious change on digital marketing consultants. And sometimes, depending on the size and reach of your business, this may be a great investment. But don't sign that check just yet. Starting small (and low-cost!) should be the first order of business.
Basic Rules for Social Media Marketing Success
Here are the essential truths you must embrace in order for your marketing efforts to work effectively: (*please note that this is not exhaustive nor all-inclusive – just basic.)
1. Create great content – You can do this yourself, have someone on your staff do it, or outsource it. And while this primarily refers to the written word, content includes video, images, graphics, and sound. The bottom line is that, whatever format of content you publish, it must be quality, it must serve your customer, and it must have value.
2. Know exactly what you want to achieve – It is amazing (and sad) how many businesses dive into social media and content marketing without a clear-cut set of objectives written out. Yes, written.
3. Have a solid strategy and a plan to carry it out – This is where many, if not all, business owners need help. No worries! There are many great individuals and firms out there who know inbound marketing and local SEO and how to best incorporate them into your own marketing efforts. Consider it an investment on par with good legal representation, a great accountant, or a good golf coach!
4. Be prepared to invest the TIME and the money – Nothing in affordable Internet marketing is free. Not really. Anything you do, or have done, will take time. And time is money. And the more you want to do, the more likely it is that you will have to spend some real money. So be it.
But do NOT try to do this haphazardly or as a one-time effort. Effective inbound and SEO marketing requires a long-term commitment and consistent work in order to see your desired results.
Effective Local SEO and Inbound Marketing Next Steps
So, in order of priority, we would suggest you first determine what you want to accomplish with your marketing efforts. Secondly, develop a strategy to achieve that objective (or get help with it), and then, third, determine what content you want to provide and who is going to create it.
This is really a question of available resources, not costs. Content creation and SEO are tasks any capable business owner can manage. So why consider outsourcing these functions to a third party, no matter how good the company is?
Because your time is valuable and your resources should be prioritized.
And, while you probably can do your own inbound marketing and SEO, the truth is that you may not have the time, resources, and knowledge to make it happen effectively. In fact, many most companies don't. For resource allocation and cost-effectiveness, it often makes more sense to enlist the aid of an affordable digital marketing company.
Why You Should Use a Local SEO and Digital Marketing Service
The good news is that you don't have to do this on your own, and you don't have to go across the country to find a good and affordable agency! Your options for implementing a successful local SEO and inbound marketing strategy include turning to a local professional firm that can work with you to maximize your efforts.
A qualified agency like BroadVision Marketing will develop a road map with an implementation time line, marketing milestones, and key deliverables. Using this road map we will create the framework and structure for us to work with you and help you to achieve your marketing goals.
Get your Free Complimentary Inbound Marketing Session to help you make an informed decision or call BroadVision Marketing at 707-799-1238.