It's not enough to simply publish great content or have lead magnets. You want your leads, prospects and customers to take action! So how do you do that?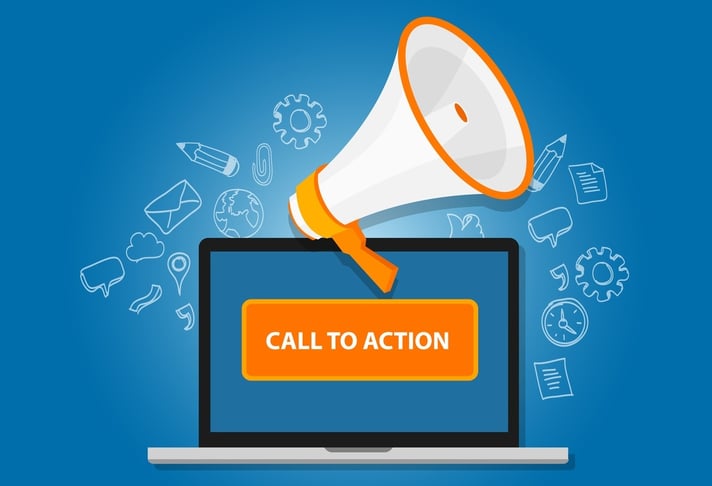 While we actively highlight the advantages of inbound and content marketing over traditional, outbound marketing, they do share some tactics. In addition to knowing you audience (market research and buyer personas) and leveraging the optimum channels, inbound and outbound marketing both have one other thing in common: a call-to-action.
"This is What We Want You to Do!"
Part of the problem with the "call to action" in any type of marketing is overload and overkill, so to speak. In other words, outside of traditional marketing with it's emphasis on advertising (Buy now!), the online world of marketing has become saturated with appeals and luring "Click Here" buttons. And that's the polite stuff!
Pop-ups, drop-downs, slide-ins... all those pesky ads and notices that are all calling out for an action on the part of the web visitor. They can be annoying and, over time, largely ignored. And this is what you are competing with when you craft a CTA, or call-to-action. Along with everyone else's CTAs...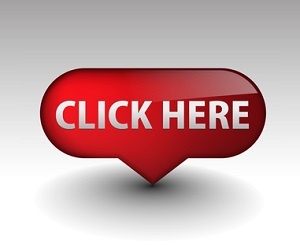 The primary and, really, only purpose of a call-to-action is to just that: communicate a desired action from whoever is looking at your web page.
Granted, it can be something as basic and passive as a colored, virtual button with the words "Click Here", but usually it is far more comprehensive. But, simple or complex, the goal is to simply get a desired response from your audience.
Essentially, it is a way of letting people know that, "Hey! This is what we want you to do!"
What Makes for an Effective Call-To-Action
We've noted in an earlier post some of the logistical necessities for an effective and successful CTA. The folks at HubSpot have suggested that CTAs follow these guidelines for optimal results.
CTAs should be:
Visually striking with copy that compels you to click the offer
Brief: A couple of words is best, no more than five is ideal
Action-oriented: Begin with a verb like "Download" or "Register"
Located in an easy-to-find spot that follows organically from the flow of the web page
In a contrasting color from the color scheme of the web page, while still fitting in with the overall design
Large enough to see from a distance, but not so large as to detract attention from the main content on the page
Easy to understand and clear: Be sure to state exactly what the visitor will get if they click on the CTA and go to the landing page
In addition to these points, try placing your CTA button, or link, in a number of locations throughout your website, but where it does not interfere with the content. In the middle and at the end of each blog post are great spots, for example.
If your CTA is simply limited to a landing page, especially one for a lead magnet, there are some creative options here, as well.
Best Practices for Landing Pages That Work
There are probably dozens of tips that can be used to help craft excellent landing pages depending on the type of lead magnet you are offering. But, for this post, we will focus on some of the more universal tips:
1. Have a Clear Call to Action
Okay, so that might seem obvious. But one of the cardinal rules of web design is to make easy for your visitors to know what you do and where to find what they are looking for. Okay - so that's two rules. But you get the idea. Many times, a CTA fails to make it crystal clear what, exactly, the visitor is supposed to do. The most common mistake here is to put in other options or choices. Keep it super simple!
2. Have a Single Offer
Avoid the temptation to throw in every cool thing you can give people, or have hanging around in the archive of your website. If you have a powerful tool kit, for example, to make it easier for your readers to write headlines, say so. And nothing else. Make it obvious and - once again - super simple.
3. Stick to the Offer
A landing page is not the place to tell about your wonderful brand and your great team. You have an "About Us" page for that. (Or you should!) If you have specifications and a back story to your offer, you can add some pertinent bullet points and maybe some compelling copy that is super-relevant, but avoid stuffing your page with... well, stuff.
4. Headlines Sell
Okay, so maybe not literally. But headlines comprise an inordinate amount of weight when it comes to factors that cause people to read an article, for example Or, to put it another way: A great blog post or offer with a weak headline will be ignored.
You do NOT want your landing page to be ignored! You've managed to get them this far - don't lose them now. When you're writing the headline, make it clear and explanatory. You're not trying to get their attention; you simply want them to know that this is what they want or need.
5. Engage Their Retinas
Images that pop, images that engage, and graphics that grab - this is great for landing pages. But they must be used sparingly, with solid design - e.g. sufficient "white space" around them, and fast-loading files. Also, your choice of images must be dictated largely by relevance. In other words, no cute kittens or bikini models unless your lead magnet is cute kittens or... bikinis.
And don't forget the power of video. Video has been shown to have the power to convert. In fact, according to Unbounce, videos can increase conversions by up to 80 percent!
Making Your Landing Pages Look Good
While it is not absolutely necessary, the design and layout of your lead magnet's landing pages should be given to a professional if possible. Unfortunately, while you may have all the right pieces, if you don't have them the right way and in the right place and size, your page can put people off.
Granted, we're not talking about a work of art, but a well designed, well laid out landing page can be engaging and alluring in itself.
A landing page has a relatively simple job: present an offer to a prospective lead or customer. And your call-to-action, or CTA, also has a relatively simple job: to present a clear enticement to take an action. If your CTA fails to trigger a desired action then your landing page will be left unseen.
The good news is that, with the right best practices, a solid and effective CTA and landing page can be crafted and on target so as to bring your lead magnet into more inboxes.
Expert Partners for Your Inbound Marketing
An additional "best practice" for creating and publishing effective lead magnets is to get outside help. A digital marketing agency such as BroadVision Marketing can offer expertise and tools that the typical business owner or marketing manager may not have.
In addition, it often helps to have a professional marketer's perspective to assess your overall inbound marketing strategy. Acquiring the insights of a third-party professional is an investment that can bring a quantifiable return.
BroadVision Marketing offers all this and more. Get your Free Complimentary Inbound Marketing Session to help you make an informed decision or call BroadVision Marketing at 707-799-1238.
In the meantime, we invite you to click on our nifty CTA below and get this great, free content!