As all marketers know, the first job of any marketing effort is to gain the attention of your ideal audience. But the main job of any marketing effort is to get your audience to do something! And this is mainly done with a call-to-action, or CTA.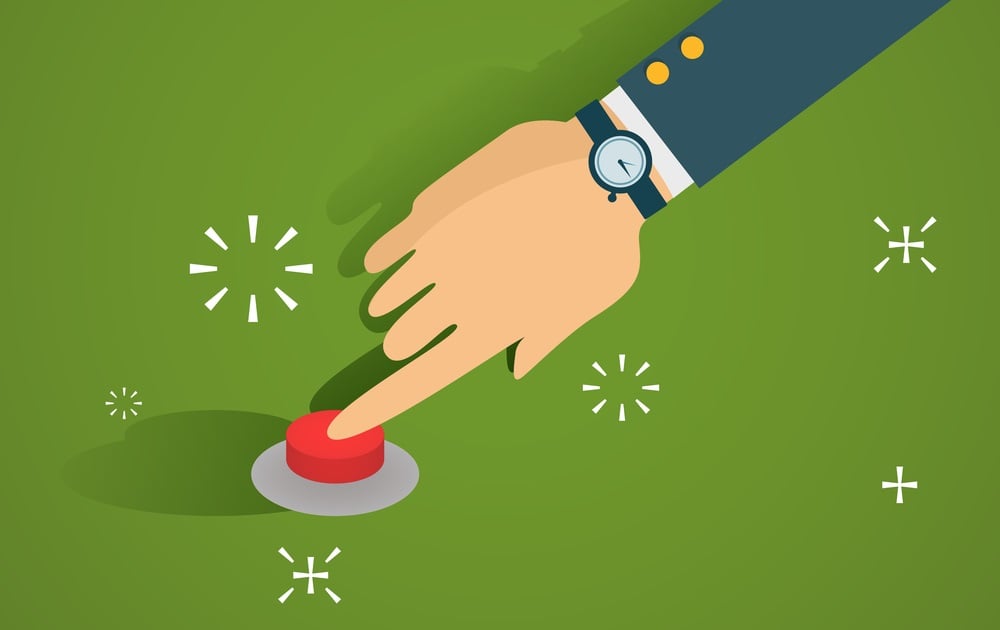 Like any fundamental component of marketing, the call-to-action is not a new thing. Advertisers have used language and graphic devices to urge readers to "Buy now!" or "Call today!" almost since the dawn of modern advertising. Some of us might remember the oh-so-compelling calls to action on the backs of breakfast cereal boxes urging us to send in box tops for some glorious prize.
A call-to-action, or CTA, may not be a new tactic, but it is essential.
Tell Me What You Want Me To Do
While it is true that some marketing campaigns and advertisements are designed to simply create awareness, but this is an expensive marketing luxury for most businesses. Prospective customers who see your blog post, your social media feed update, or manage to come to one of your landing pages, should be quite clear as to what you want them to do next.
Although this might seem elementary and even a bit obvious to most, it is amazing how many brands still publish reams of content of all types and fail to include a clear request for some type of action on the part of their audience.
In the realm of inbound marketing, the typical CTA can be as simple as a virtual "button" somewhere on your website containing text such as "Download" or "Learn More." However, a common tactic is to create landing pages where visitors who have been brought there through some other content of yours can now take a "next step" on their buyer's journey.
Let's take a look at what works well for those types of CTAs.
Make It Easy For Me To Take Action
Landing pages should be easy to navigate and the CTA should be obvious and clear. Our friends at HubSpot suggest that CTAs should follow these guidelines for optimal results. The should be:
Visually striking with copy that compels you to click the offer
Brief: A couple of words is best, no more than five is ideal
Action-oriented: Begin with a verb like "Download" or "Register"
Located in an easy-to-find spot that follows organically from the flow of the web page
In a contrasting color from the color scheme of the web page, while still fitting in with the overall design
Large enough to see from a distance, but not so large as to detract attention from the main content on the page
Easy to understand and clear: Be sure to state exactly what the visitor will get if they click on the CTA and go to the landing page
In addition, you can place your CTA button, or link, throughout your website where it doesn't interfere with the content. For example, In the middle and end of each blog post are great locations. And don't overlook your homepage! This is typically the first page most organic visitors will come to. Catch them while you can!
Here is a handy checklist of best practices for your CTA creation strategy: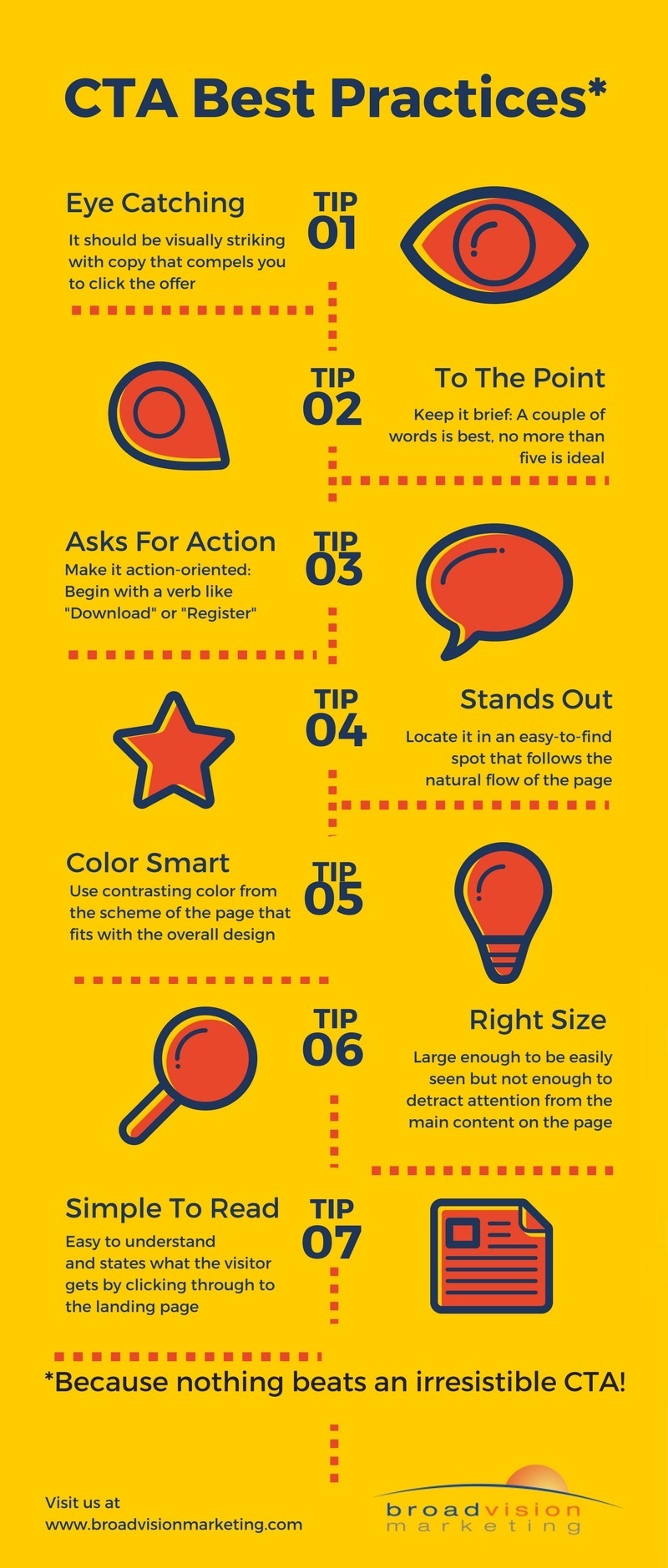 With the increase in simple to use tools and software the options for and varieties of CTAs can be a bit overwhelming. If you're just starting out it can be a better approach to create an elegantly simple call-to-action that reflects your brand and functions well and easily.
Optimizing CTAs for Your Inbound Marketing Strategy
While these tips and best practices do not make up an exhaustive list, implementing these fundamentals will ensure that your call-to-action elements will be effective and engaging. And they will boost the power and performance of your landing pages.
And, while you probably know that implementing inbound marketing strategy can significantly boost traffic for your business, you might not be aware that achieving your marketing objectives can take time. The reality of inbound marketing is that most results won't happen with a few blog posts or some other great content.

People will need to consume your content for a while before they contact you. Yet, without your content compelling them to visit your site, your goals may never be met. And without effective calls-to-action you could lose them anyway.

The good news is that you don't have to figure it out alone. In fact, one of the best investments you can make with your marketing budget is to partner with a professional firm like BroadVision marketing. Click this link to get your free Complimentary Inbound Marketing Session so you can make an informed decision, or call BroadVision Marketing at 707-799-1238.