Your brand can be communicated, enhanced and built through your content marketing efforts. But it's not enough to simply produce great content that reflects and embodies your brand. Somebody's got to see it!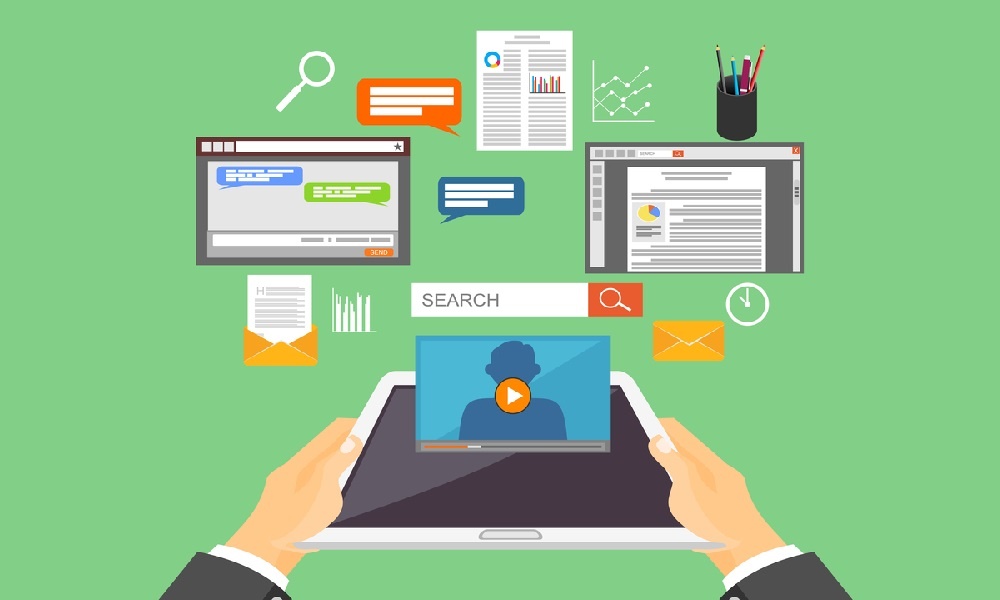 Content creation is critical for building your brand with content marketing, as we established in the first part of this two-part series. But simply publishing a blog post or uploading a video isn't going to cut it. If content is king, as we believe it is, then distribution is the royal chariot!
Getting the Word (or Content) Out
Distribution of your content is the key to making your content work. Organic search may lead some visitors to your website via a blog post or infographic, for example. And this is something you should be striving for. But search engine optimization, or SEO, thrives on content. And the more channels and online platforms that your content can be found and seen, the more the search engines have to find.
So, what is content distribution?
Content distribution is simply a strategy to incorporate different types of media to promote and distribute your content. By leveraging the exponential reach of various platforms and channels - media - you can increase the overall reach of your company's content.
The effective and consistent distribution of your content will help build your brand while providing great value to your audience. And that effectively distributed content is the key to driving traffic, getting social proof, and expanding the reach of your content. Another benefit is that the expanded exposure will help bring your audience along your online sales funnel.

By using social media channels, email marketing efforts, guest blogging, being published in an industry blog or website, and even paid distribution services, you can get your content in front of way more eyeballs!
Content Distribution and Brand Building: Choose Wisely
Distribution is how you will get your brand building content in front of a far more expanded audience. According to recent surveys, almost two thirds of marketers now use pay-per-click (PPC) ads to get eyes on their landing pages and blogs.
In fact, one agency found that one client saw a 50 percent jump in traffic over a six month period. This was largely from a variety of channels outside of the client's blog, email, and social media posts. In this case, the other sources included paid search such as PPC ads, direct mail, display ads, and referrals.
The takeaway was that, if their client had relied solely on an "organic search only" approach, their results would have been only half as good. This illustrates how content promotion and distribution can be a critical element for a successful brand building and content marketing strategy.
A word of caution: not all channels are created equal!
What are your choices? It depends on what type of media you want to make use of. Generally speaking, content channel options can be though of as three categories:
Owned Content Distribution: Channels and formats that belong to you. This typically includes your blog, any email newsletters your publish, and your social media platforms.
Earned Content Distribution: Third-party channels and platforms that can distribute your content on their own sites or publications such as guest posts from you, social media retweets or shares, and media mentions or reviews.
Paid Content Distribution: This can be through content distribution services, or in the form of pay-per-click services such as Google AdWords or Bing, LInkedIn and Facebook ads.
Be wise (and strategic) about the channels you choose. Depending on your brand and your particular industry, you may determine that few of your prospects or customers spend time on Pinterest or Instagram, for example. Consequently, you may not want to leverage those platforms for promoting your content. Facebook, on the other hand, could be seen as a given for most any business.
Advertising can be a plus for some companies, while others would do well to stick with owned or earned media. Your content distribution choices should reflect and support your brand. A brand offering rare and one-of-a-kind luxury items, for example, would probably not want to be seen using Google AdWords. Brands that provide counseling services for at-risk teens might think twice before posting content on Instagram.
Not every channel, platform or medium is right for every brand. But, as the owner, you have to determine what that would be.
Get Help to Build Your Brand With a Content Marketing Strategy
You now know that content marketing can boost traffic for your business. And achieving your brand building and marketing objectives with content takes time. Because people need to see your content for a while before they contact you, it likely won't happen with a few blog posts or some other great content.
But you do have to have great content compelling them to contact you, or your goals may never be met.

Fortunately, you don't have to figure out alone. In fact, one of the best investments you can make with your marketing budget is to partner with a firm like BroadVision Marketing. Click here to get your free Complimentary Inbound Marketing Session so you can make an informed decision, or call BroadVision Marketing at 707-799-1238.