Everyone knows now that content - good content - is the key to driving traffic to a website. But being simply "good" isn't enough. It has to be the right content, as well.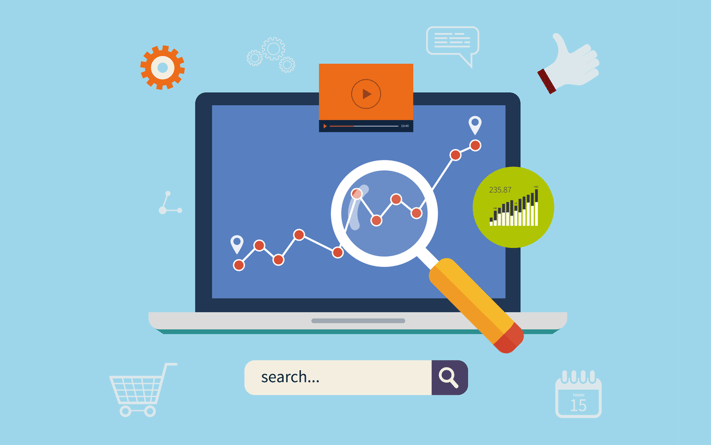 Long gone are the days when a brand could simply post a few articles each month on their blog and see visitors. While some marketing "experts" talk about viral posts and videos, the vast majority of businesses and marketers are simply trying to gain some respectable website traffic.
And far too many simply give up when they tire of dismal results. But it doesn't have to be that way.
Enter the Customer Driven Content Approach
Actually, this approach to developing and creating content isn't really new. According to a post at MarketingLand,
In 1895, John Deere started publishing a magazine for farmers called The Furrow. The company published the magazine in hopes of being a resource for their customers.

The content featured in The Furrow was educational, and it focused on teaching farmers how to be more fruitful business owners — a quintessential example of content marketing.
In fact, the company has leveraged the ongoing success of that content channel by building it online in a digital format that continues to this day. Good content that serves to answer your audience's questions is at the heart of the "right" content.
While we're not suggesting that you try to publish a full-blown digital magazine online, you can take some key lessons from this approach and apply it the nature and focus of the content types that you do create.
Organic search traffic on the Internet (think Google!) is comprised predominately by queries from people who need a question answered or a problem solved. Aside from a few folks looking for odd things and cat pictures, the vast majority of searches that should concern you are made by people who need an answer or need a solution.
Your primary objective with the bulk of your content - be it blog posts, videos, podcasts, email newsletters - should be designed and created to provide those answers and those solutions. The more value you provide for your specific audience, your target market, the more traffic you will drive to your site.
Becoming the "Go To" Source in Your Industry
This should be your goal with your content. Editorializing or self-promotion have their place, but not in your business blog or company newsletter. Not in your YouTube channel videos. Not in your infographics or SlideShare decks. Not in your eBooks or webinar presentations.
Whatever form or forms of content you choose to create, providing quality, expert and sought-after information and value should be your goal.
In his book They Ask You Answer, author Marcus Sheridan tells the story of how his pool company struggled after the housing collapse in 2008-209. Today, his company is one of the largest pool installers in the country and are turning away millions of dollars in business they simply cannot accommodate every year.
How did he manage it? He answered questions.
Sheridan discovered the power of content to fuel effective inbound marketing and, with that, turned his company around. Why did it work? Because when people have questions, they ask a search engine. And if you have answers, implementing the right content strategy will get those answers to the top of the search results, which results in being seen and clicked on.
Resisting the Self-Promotion Demon
Too many marketers and business owners view the Internet as one vast advertising channel. Their default approach is to promote and sell with every piece of content they upload and publish. Unfortunately, we live in a world so saturated with advertising and so jaded by that advertising, that this approach is deflected and ignored by most of your audience.
Your prospects want answers, not ads. They want solutions, not sales pitches. They want information, not infomercials.
What too many content producers fail to grasp is that once an online searcher clicks on a link and goes to a website hoping for an answer, that is only the secondary goal. It may seem a bit counter-intuitive, but the primary goal comes after that step. The main objective is to capture the visitor's attention long enough, and provide content that is valuable enough, to keep them on the site.
Once that person begins to search a website, that's when the "promotion" can take place. If you have what they want, and can provide what they need, the odds are quite good that visitor will reach out either with a phone call, an email or form completion, or even come to your store of place of business.
If, however, your content and - just as important - your website experience doesn't hit the mark, then there won't be anyone to sell to anyway. They will simply click away.
Find Your Business Blogging Strategy Partners
An additional tactic for creating and publishing and effective business blog strategy is to get outside help. A digital marketing agency such as BroadVision Marketing can offer expertise and tools that the typical business owner or marketing manager may not have.
In addition, it often helps to have a professional marketer's perspective to assess your content marketing strategy. Acquiring the insights of a third-party professional is an investment that can bring a quantifiable return.
BroadVision Marketing offers all this and more. Get your Free Complimentary Inbound Marketing Session to help you make an informed decision or call BroadVision Marketing at 707-799-1238.