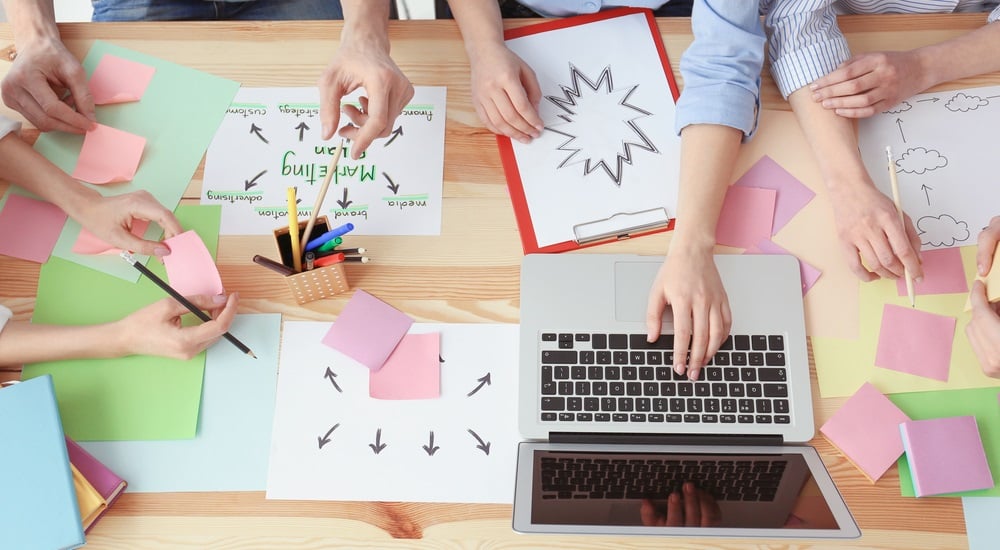 [This article was originally published in October 2015 and has been updated and expanded.]
For many business owners, handing over some or all of their marketing functions can be a relief. And this is especially true with inbound marketing services and your blog.
However, if you're a small business looking to engage a reputable inbound marketing service, your concerns regarding cost-effectiveness and efficiency can be very real. Not to mention any concerns about whether this "inbound marketing" thing really works?
Inbound Marketing: When is a Blog More Than Just a Blog?
Most everyone is familiar with business blogs. While not every corporate or business website has one, many do. Yet many of these fail to attract visitors to the site nor do they engage readers well. In marketing terms, they are often a waste of website real estate.
But this need not be the case with your website and your company's business blog.
Although blogs first came to be almost 30 years ago, and the concept of "inbound marketing" was articulated in 2005 after the phrase was coined by HubSpot's co-founder and CEO, Brian Halligan, many businesses fail to leverage them.
This is unfortunate, especially for smaller businesses with limited resources, as together they are a powerful platform for gaining customers and being found in online searches.
This is because properly written and strategically planned business blogs pack great potential, and they can be used for inbound marketing by providing valuable content that attracts potential customers to your website.
So, how does that work?
According to the folks at HubSpot, business blogging is a marketing tactic that uses blog articles, or posts, to bring your business more online visibility. In other words, a business blog can serve as a marketing channel that helps support business growth.
When your business hosts valuable and relevant content on your website such as blog posts or short-form videos, you can attract people to your website or online store. And with the guidance and expertise of a good inbound marketing service, they can leverage their search engine optimization skills which will help you turn up in organic search results.
While this probably sounds really good, it's a fair question to ask, "Isn't just having a business blog good enough?"
Why Your Business Blog May Be Underperforming
Perhaps you're one of those rare business owners that has committed to posting on the company blog regularly and consistently. That's great! But you might also be struggling to get views and attract an audience. You're not alone, if that makes you feel better.
In fact, it's been determined that over 90 percent of website content gets no traffic from Google.
So, why is that?
There are several possible reasons and a number of relevant factors that impact the success of a business blog. Here's a few of the more common ones derived from an article from Moz:
Your content does not match the user intent
Your content isn't in the ideal format Google is prioritizing
Your content is way too "thin" compared to what is ranking
Your content isn't as up-to-date
Your content is heavily seasonal or tied to a past event/experience
Your blog content is the victim of duplication
Your content doesn't have any backlinks
Our purpose in this article is not to offer tips and techniques for analyzing and possible improving your blog content. It is simply to say that many well-meaning and even well-written blogs underperform.
But that can be corrected with the help of the right inbound marketing services.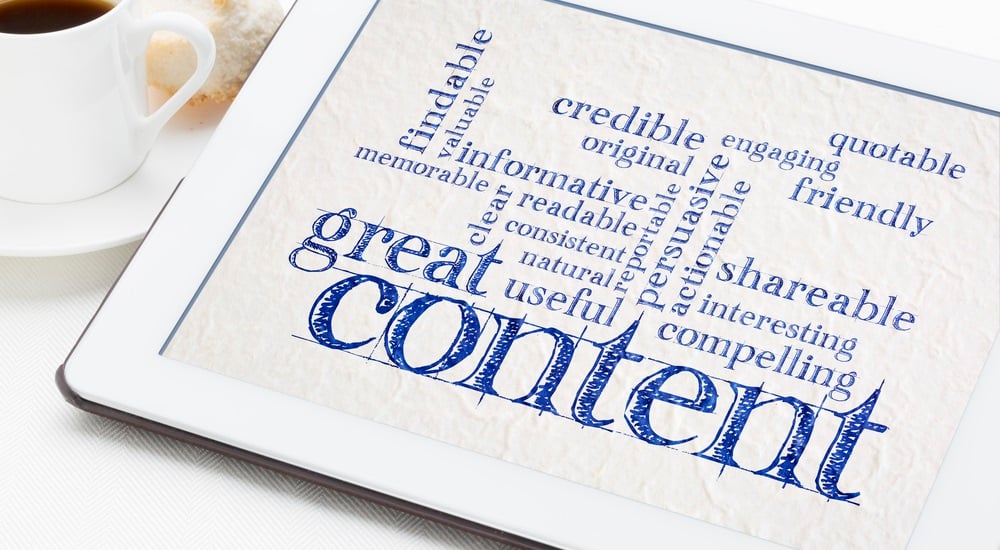 Why You Need an Inbound Marketing Service
There are legitimate concerns for a smaller company that is looking to invest hard earned revenue into a third-party agency that may or may not have their best interests in mind.
Unfortunately, the marketing and advertising space is filled with hundreds of self-proclaimed marketing "gurus" and "experts" who would love to have you as their client. The problem is, as a business owner, how do you know a quality marketing service when you see one?
That's a good question.
And because this can be an intimidating proposition, you may be tempted to simply write off the whole idea.
But wait...
The good news is that there are tangible qualities you can "check off" your list when vetting an inbound marketing agency. There are things you want from a firm that will let you know they have the goods, so to speak.
Show Me The Proof
There is a dynamic at work in most of our daily lives that is known as "social proof." Here's what an article in Wikipedia says this about it:
"Social proof, also known as informational social influence, is a psychological phenomenon where people assume the actions of others in an attempt to reflect correct behavior for a given situation. This effect is prominent in ambiguous social situations where people are unable to determine the appropriate mode of behavior, and is driven by the assumption that surrounding people possess more knowledge about the situation."

In other words, humans are prone to do certain things, or make certain decisions, based on what they think everyone else who seem to know better is doing. But the problem is that social proof is relative, subjective, and often unsubstantiated.
What does this have to do with choosing an inbound marketing agency? Simply this: don't believe everything you hear from others. Look for proof of performance, proof of industry knowledge, and proof of trust. And with that in mind, here are five things you want from an agency:
1. They Use Inbound Marketing Themselves
Would you want to hire an investment adviser who doesn't invest in the same stocks he's selling you? So why consider a marketing agency that doesn't practice the type of marketing they want to sell you? You don't!
Erin Wasson, VP of Marketing at UrbanBound, said,
"When evaluating any company, the first thing I do is look at their website and social media presence. I Google to see if I can find them online and evaluate how well their website is optimized for search engines."
2. They Have Client Success Stories
These can usually be seen in the form of case studies showcased on the agency's website. Being able to speak to a living, breathing client can be a powerful form of tangible "proof" that the agency in question can and has done their stuff well.
In addition to having a number of success stories, or case studies, be sure to establish that the firm works with your particular side of the marketing equation, B2C or B2B - or both! An agency that has only worked with consumer-targeting businesses may know inbound marketing, but might not be a quality fit for your B2B operation.
3. They Are "State of the Art"
In other words, they not only "know their stuff", but they are up to date. But staying up to date with industry news means not only being on top of marketing trends, but your specific industry's news and trends. Your agency should be able to teach you want you need to know.
Erin Wasson went on to note,
"If I know more about available technology out there than a prospective agency, I likely wouldn't hire them. I would want them to teach me new things and keep me on top of trends - not the other way around."
4. They Focus on Your Goals, Not Theirs
It's sad to say, but some agencies prefer to use a cookie cutter approach to marketing - establishing a templated process and applying to each and every client, regardless of those business's specific goals and objectives.
While this may produce some measurable results for the clients - and make the process more seamless and streamlined for the agency - it's more about the agency's needs than their clients.
You want your agency to know your goals and challenges thoroughly and intimately. They should be able to speak to you as if they were a part of your own management team. And there should be a proposed plan on the table before you sign a contract.
5. They Work For Your Success
A good agency will let you know when they can't really be the best fit for you. While that may seem counter intuitive, it is a hallmark of a quality firm and one that exemplifies professional integrity. In addition, it is an indication that they know their stuff well enough to know what will or will not work for you when it comes to inbound marketing.
Perhaps your goals do not align well with an inbound approach, or maybe they understand that they are not able to help you. A quality and professional firm will be upfront and transparent with you about limitations. A really good agency will be more concerned about your success than their own revenue stream.
Do I Even Need A Marketing Service?
You may already have a blog on your company website. And that's a great start. But keep in mind that a blog, a few social media channels, and a newsletter doesn't necessarily make an inbound marketing strategy.
So, do you really need professional inbound marketing services? That's a great question and it is a valid one.
Surely content creation and inbound marketing are tasks any capable business owner can manage, right? Is it really necessary to outsource these functions to a third party, no matter how good they are?
Well, yes and no.
Yes, you probably can do some of your own inbound marketing. But do you really have the time, resources, and knowledge to make that happen? The truth is that most companies don't. Which is why, from both a resource allocation perspective and a cost-effectiveness perspective, it often makes much more sense to enlist the aid of a good outside team.
The Case for An Local Inbound Marketing Service
The good news is that you don't have to attempt an inbound marketing strategy on your own! And your best option for implementing successful inbound marketing efforts using a business blog is to partner with a professional firm that can work with you to maximize your results.
A professional agency like BroadVision Marketing will begin by working with you to develop a road map with an implementation time line, marketing milestones, and key deliverables. Then, using this road map, we will create the framework and structure for us to work with you and help you to achieve your marketing goals.
Get your Free Complimentary Inbound Marketing Session to help you make an informed decision or call BroadVision Marketing at 707-799-1238.