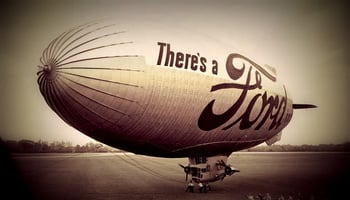 For most business owners and many marketers, traditional advertising still holds a certain appeal. Perhaps it's the implied promise of measurable ROI (though this is debatable!) or maybe it's simply the ease that comes with handing your money over to eager account reps and advertising firms. You know - let them do the work and watch the leads come in.
If only.
But there is a type of advertising that can and does work well when combined with an inbound marketing strategy: Native advertising.
Native Advertising and Inbound Marketing
While it has become a solid buzzword in the content marketing and social media realm, many business folks might still be a bit unclear as to what "native" advertising really means.
If we were to jump over to Wikipedia we would find this suitably utilitarian definition:
"Native advertising is a type of advertising, usually online but feasibly elsewhere, that matches the form and function of the platform upon which it appears. In many cases, it manifests as either an article or video, produced by an advertiser with the specific intent to promote a product, while matching the form and style which would otherwise be seen in the work of the platform's editorial staff. The word "native" refers to this coherence of the content with the other media that appears on the platform."
Now that should make everything as clear as... mud? Not to worry! Joe Pulizzi at Content Marketing Institute has some very clear thoughts on the nature of what is now being referred to as "native" advertising"
"For most situations, longer-form native advertising (I'm not talking about Google or Twitter ads) is:

A directly paid opportunity – Native advertising is "pay to play." Brands pay for the placement of content on platforms outside of their own media.
Usually information based – The content is useful, interesting, and highly targeted to a specific audience. In all likelihood, it's not a traditional advertisement directly promoting the company's product or service."
So, what does that mean in practice?
Simply this: Your native advertising does not usually live on your own platform (blog, website, etc.) but on someone else's platform that you have paid to put there. And it is different from a traditional advertisement in that it is typically an actual article, ebook, or post that promotes your product or service, but offers genuinely valuable content, as well.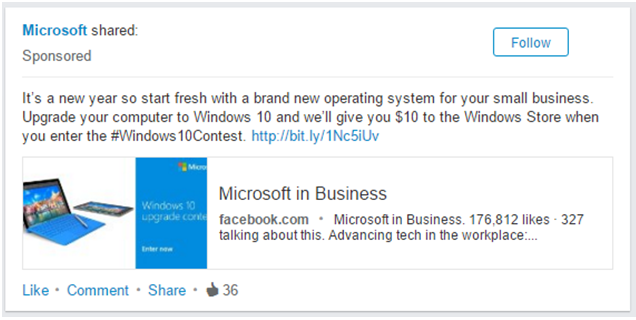 Most social media sites publish native advertising with examples like:
Promoted tweets seen on Twitter
Sponsored posts on LinkedIn
Sponsored stories posted on Facebook
Featured videos uploaded on YouTube
And Why Should You Care About Native Advertising?
We all know that digital readers tend to ignore anything that looks like an ad. Studies continue to show that people click away from advertising messages online. The reality is that people come to your website to because your content - not for more ads.
According to HubSpot, in light of this abhorrence to ads and the rise of ad-blocking apps, it turns out that,
"...native advertising is one of the few formats that can still break through to readers—particularly on mobile where pop-up and display ads are even more obtrusive. Just take a look at the reasons why consumers ignore banner campaigns: often, the value proposition isn't strong enough to strike an emotional chord.

Native is integrated into your website's core browsing experience... and when executed well, is something that your audience will enjoy and even share."
And it can produce results.
However, it's a new ballgame with ad-blocking becoming more pervasive. That's great for digital consumers, but not so good for advertisers. Especially smaller companies already stretched to make advertising work. According to another recent post by HubSpot:
"The rise of ad blocking on mobile is yet another reason for marketers to think: Should inbound marketing be a bigger part of my mix?

Increase organic traffic to your website instead of relying on referral sources by building out your website's blog and content. Every time you write a blog post, it's one more indexed page on your website. Every new indexed page is one more opportunity for you to show up in search engines and drive organic traffic to your website."
Getting Inbound Marketing to Work for You
The foundation and backbone of an effective inbound marketing strategy is content. High-quality, relevant, and consistent content is the key to attracting, winning and keeping prospects, leads, and customers. This content can take the form of blog posts, ebooks or white papers, video, email and even the pages on your website.
A big challenge for many business owners is how to best create and publish this never-ending need for fresh content? The next bigger challenge is how to best distribute and use the content in order to actually implement a real marketing strategy?
This is where another aspect of "affordable" comes into play when we speak of "affordable Internet marketing." It is certainly possible for a business owner or marketing manager to generate all of their own content, develop an inbound marketing plan, and implement it all by themselves. But the truth is that it takes time and it takes a number of skills and knowledge that most business owners don't have already, or don't have the time to acquire.
One of the best solutions for this challenge is to hire a local inbound marketing agency to mange and execute your Internet marketing for you. Because the plan can be custom fit to your business size and your particular needs, the cost to you for outsourcing can be comfortably affordable.
Find Your Local Inbound Marketing Agency
The best news of all, of course, is that as an owner or a marketer strapped for time and resources, you don't have to go it alone. In fact, it often is a much more cost-effective and strategically superior option to outsource your content marketing efforts to a professional agency that specializes in inbound marketing.
Achieving your affordable Internet marketing objectives with an inbound marketing strategy also takes time. And it won't happen with a few blog posts or great ebook. People will need to consume your content for a while before they contact you. But without your content compelling them to contact you, your goals may never be met.
Content and inbound marketing work day in and day out. Once you post a blog article or upload a Slideshare piece, it is always there, working to educate and compel people to become leads. And when they do come to you, they are educated, informed, and much more likely to make the decision to buy.
Get your Free Complimentary Inbound Marketing Session to help you make an informed decision or call BroadVision Marketing at 707-799-1238.
---
Jaco Grobbelaar is the owner and CMO of BroadVision Marketing. BroadVision Marketing works with business owners to put in place inbound and outbound marketing strategies that consistently secure new clients. The BroadVision Marketing Training Center is located in Petaluma, CA and primarily serves companies in the San Francisco Bay area.
Jaco can be reached at jaco@broadvisionmarketing.com or 707.766.9778 or connect with Jaco on Facebook -www.facebook.com/broadvisionmarketing - and LinkedIn -www.linkedin.com/in/JacoGrobbelaar.