Business blogging is such a major and fundamental component of good, local SEO that it cannot be really be overstated.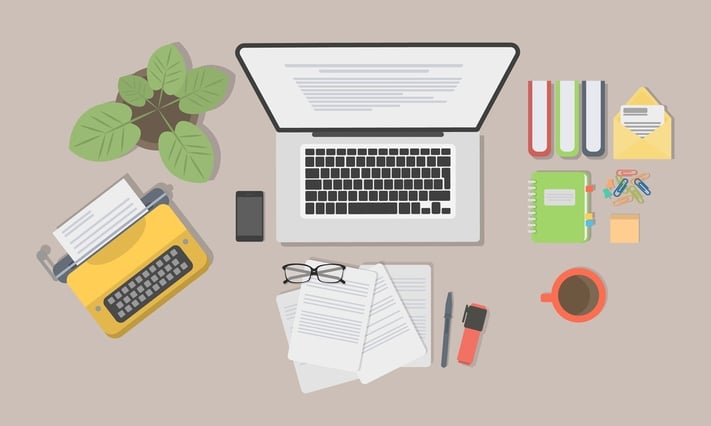 If you are already blogging on your company's website then good for you! You're doing far more to market your business and drive traffic to your site than 40 percent of your competitors.
And if you're posting fresh content regularly and consistently, then congratulations! You are on your way to being a truly effective content marketer for your brand.
A Great Blog Brings Traffic to Your Site - and Local SEO is Key
But to have a great business blog you need to have certain elements that consistently make up the "DNA" of your blog posts. Consistency, frequency and the length of your posts are all important factors, but if your posts are not being found by new visitors through SEO tactics, your audience will diminish over time.
The problem is that SEO is not a static function and the requirements imposed by the major search engines such as Google require marketers and content publishers - that's you! - to evolve with the changes. What worked well with SEO for content marketers years ago does not work as well today, if at all.
This is the premise of Julia McCoy at the Content Marketing Institute in a recent article on the topic:
Once upon a time, search engines were robotic, mechanical, and mathematical.

However, Google's algorithm standards have since become much more focused on what those searching for information really want.

As such, user intent is the key to creating the content that enhances the relevance of your pages and improves your SEO.

Neil Patel describes "user intent" as the goal someone has in mind when typing a query into Google. In some cases, the intent is to purchase something. For others, it's to find information or make a connection with a company or an individual.
This great infographic from writtent.com extols the benefits of great business blogging:
(Courtesy of writtent.com)
Local SEO Thrives on Content Marketing (and Blogging!)
Content marketing continues to grow. According to Jason Demer, writing in the Forbes online magazine:
More than ever before, content is at the very heart of the practice of achieving high rankings in search. Neil Patel called content marketing "The New SEO" as far back as 2012...

With a proper distribution strategy for your content, your content is far more likely to gain traction; through social shares, links and through increased search rankings. Creating useful, thorough, well-optimized content is key, but so is having a plan in place for getting that content in front of a wider audience.
The dynamics of SEO continue to evolve, however. The most significant factors, or signals, change over time and you must stay aware of what "really counts." While ensuring that your keyword research provides terms that are relevant and helpful to your audience, you must make sure that your content is well structured and your site is accessible and mobile-friendly.
In addition, you must target mobile users in addition to desktop audiences, and work to earn links and shares. But, ultimately, it is quality content marketing that matters most in the end for your SEO strategy.
To Have a Great Business Blog You Must Produce One!
It is one thing to know that a business blog is a valuable tool, not only for your SEO efforts, but for enhancing your impact on your audience. But it is another thing to actually produce one. And to produce one that is published consistently, frequently and with great, quality posts.
The time, effort, and ability to develop and write blog posts consistently over a long period of time is a challenge for many business owners.
But, of course, you don't have to write it yourself. You can delegate this task to someone in your company, or even outsource the whole thing to a freelance content writer or a good marketing agency. However, this, too, can be a challenge.
The temptation for many businesses is to look for low-cost, generic content that they can simply "plug and play" into their business blog. If you are considering this approach for your own blog, it would be better to not have a blog at all than to diminish your brand with low quality and ill-conceived content.
There is Help For Successful Business Blogging and Local SEO
A better approach for creating and publishing and effective business blog is to get outside help. Digital marketing agencies, such as BroadVision Marketing, can offer expertise and tools that the typical business owner or marketing manager may not have.
It often helps to have an professional marketer's perspective to assess your content marketing strategy. Acquiring the insights and assessment of a third-party professional can be an investment that will bring a quantifiable return.
BroadVision Marketing offers all this and more. Get your Free Complimentary Inbound Marketing Session to help you make an informed decision or call BroadVision Marketing at 707-799-1238.
In the meantime, click on the button below and download your own copy of 10 Powerful Inbound Marketing Charts: