Human beings are visual creatures and visual content attracts attention. And attention drives website traffic. Which is why infographics are a great choice.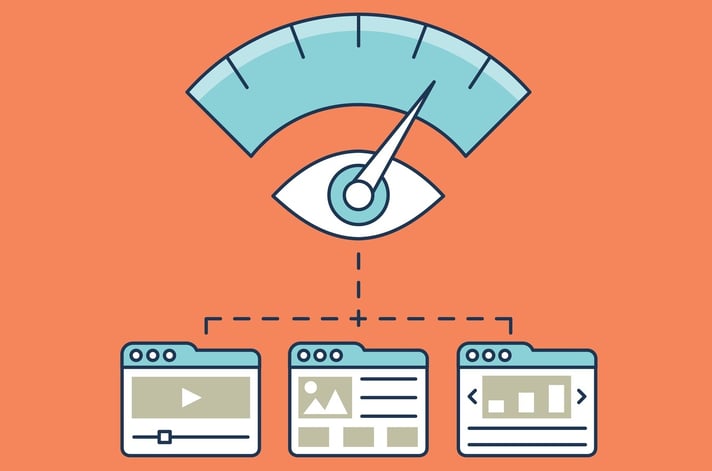 Just saying that visual content is powerful is simply stating the obvious. Pointing out that infographics, in particular, stand out among other various forms of content requires facts.
So here's a few:
Infographics are liked and shared on social media 3X more than any other type of content. (Hubspot)
Infographics were the B2B content marketing tactic with the biggest increase in use, from 2015 to 2016, up from 50% to 58%. (SpringerLInk)
An infographic is 30 times more likely to be read than a purely textual article.
Google recorded more than 67,000 searches per month for the terms 'infographic' or 'infographics' in 2013.
Studies have shown that most people remember 80% of what they see and do, compared with just 20% of what they read.
In a now somewhat famous test conducted by the Wharton School of Business, two presentations were shown to an audience: one of the presentations contained visual imagery; the other didn't. Researchers found that 67% of the audience was convinced by the first presentation, compared with 50% for the purely verbal presentation.
The bottom line is that no matter whether you are striving to make a point, make an impression, or simply hold a web visitor's attention, infographics are superb tools for the job.
What Makes for a Great Infographic?
While engaging imagery and good design might be obvious answers, there are a number of elements that make for a powerful and effective infographic.
And what better way to illustrate those elements than with a, well... infographic!
This great infographic from Donna Moritz at Socially Sorted in Australia uses "super" powerful imagery to communicate what she calls the "7 Super Powers" of great infographics:
Creating Great Infographics Doesn't Require Super Powers
The days when the only beings capable of producing quality visual content and infographics were graphic artists and designers is gone. Those folks are still valuable assets and much needed, but thanks to some great new graphics tools, even mere mortals can create stunning infographics.
Online tools such as Canva, Piktochart and Venngage provide great options for "non-creatives" to create truly powerful and effective visual content, including great infographics. Using visual content that you create - or have done for you - is a proven tactic for driving traffic and shares for your inbound marketing efforts.
Most of these and other similar sites offer free and low cost versions and provide support and tutorials, as well. And as much as written content matters for inbound marketing, there is something far more viscerally gratifying in seeing your own visual content creation published and being shared on the web.
Give Your Visual Content Marketing a Super Power Partner
Content marketing can be thought of as the foundation of an effective inbound marketing strategy. And high-quality, relevant, and consistent content is one of the main keys to attracting and winning prospects and customers.
This content can take on many forms in addition to infographics, such as blog posts, eBooks, white papers, video, email, slide decks, webinars, and even the pages on your website.
However, the challenge for most business owners is in creating this never-ending need for fresh content. Then there is the additional challenge of determining how best to distribute and use that content creation to carry out real marketing strategy.
Fortunately, you don't have to attempt this on your own! Your options for implementing a successful and affordable content marketing strategy also include finding a professional firm that can work with you to maximize your efforts.
A qualified agency like BroadVision Marketing will develop a road map with an implementation time line, marketing milestones, and key deliverables. Using this road map we will create the framework and structure for us to work with you and help you to achieve your marketing goals.
Get your Free Complimentary Inbound Marketing Session to help you make an informed decision or call BroadVision Marketing at 707-799-1238.