LinkedIn has become an essential element for businesses and professionals. And, in addition to great profiles, businesses need a great LinkedIn Company Page.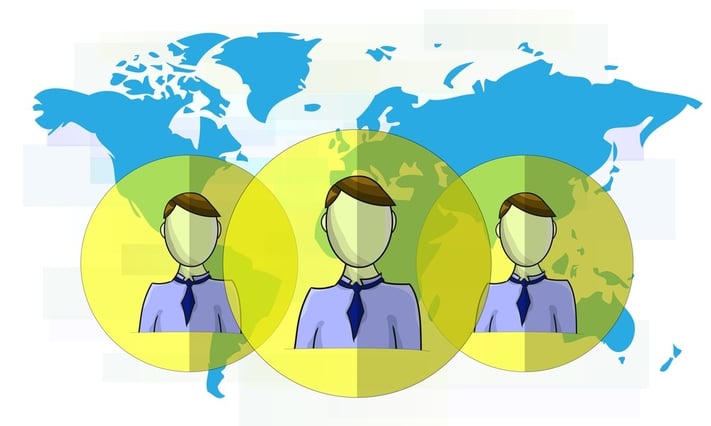 [This post has been updated and revised from an earlier version]
The role of the LinkedIn
Company Page
has continued to change over the years. Today it is now a critical element in your overall LinkedIn marketing strategy.
Or it should be!
Having a personal profile without a corresponding Company Page means only using half the real estate you can easily claim on LinkedIn.
The Company Page is where you can promote your brand and your company news, showcase special products and services, and have a platform where your employees can contribute to represent your company and brand.
Your LinkedIn Company Page is an online beacon for both prospective customers and prospective employees. As such, it is a truly unique space on the web, one that blurs the lines between knowledge- sharing platform and relationship-building tool.
In fact, having a LinkedIn company page really is no longer an option for businesses that are serious about engaging their customers. You need to have one if you don't already. But having one is not enough - optimizing your LinkedIn Company Page is absolutely essential for making your page work for you effectively.
Businesses Are Using LinkedIn Company Pages
According to recent LinkedIn statistics there were:
Over 4 million companies with a LinkedIn Company Page
57% of businesses on LInkedIn have created Company Pages
94% of B2B marketers

use LinkedIn to distribute content
There are more than 1,500,000 products and services featured on LinkedIn Company Pages. Is yours one of them? And, if so, how well is it working?
There are a number of great reasons for setting up a LinkedIn Company Page for your business. But at the heart of all these are your customers and prospects. That's because a LinkedIn Company Page is a powerful and effective way to nurture leads and increase sales. Research has shown that over 70% of LinkedIn members are more likely to purchase from a company they engage with on LinkedIn.
Three Great Reasons for a LinkedIn Company Page
1. Increase Your Company's Brand Awareness
With the vast numbers of people using LinkedIn for business and the growing trend for using LinkedIn to find businesses, prospective employees, and job offerings, it only makes sense to leverage the potential exposure.
With over 500 million people using LinkedIn worldwide and almost 130 users in the U.S. alone, it has become one of the fastest growing social media networking platforms on the Internet. And when you consider that there are currently 2 new users signing up every second this means you have access to an audience of prospective customers that is growing by over 170,000 people daily.
With over 106 million monthly unique visitors and a geographical reach of more than 200 countries and territories represented there, LinkedIn is an online resource that cannot be overlooked or ignored.
2. Engage Your LinkedIn Followers and Prospects
LinkedIn Company Pages are a natural platform for publishing content to engage your audience by sharing company news, industry articles, thought leadership and more using the company updates features. In addition, you engage with your followers by sharing video and SlideShare content from your Company Page.
Another great tool that can be leveraged through your business page are Showcase Pages. These are designed for building long-term relationships with members who want to follow specific aspects of your business.
According to LinkedIn,
"Showcase Pages are extensions of your Company Page, designed for spotlighting a brand, business unit, or initiative. Create a page for aspects of your business with their own messages and audience segments to share with."
LInkedIn also points out that,
"Before creating a Showcase Page, ensure that you have a plan for maintaining an active presence."
3. Build and Nurture A Community Around Your Products and Services
According to Stephanie Sammons, Founder and CEO of Wired Advisor,
"Think of your LinkedIn company page as an extension of your business website within LinkedIn and use it to display compelling graphics, add products and services, even include job opportunities.

Invite existing employees, clients or customers, vendors and partners to follow your page, and showcase it to relevant LinkedIn members and encourage them to follow by using LinkedIn's paid targeted advertising.

Filling your LinkedIn company page with compelling and interesting status updates about your industry or business requires ongoing management, but it's the most effective way to grow followers for your page and increase your company's visibility. As you grow your following, remember to segment your members and target them with more relevant updates."

An Optimized Company Page Engages Followers and Prospects
Setting up, building and actively maintaining an effective company page on LinkedIn should not be a one person task. It can be if your company has the resources to hire one person to be primarily responsible for creating content, publishing, monitoring, and analyzing all of your business's social media efforts!
Otherwise, you want to include as many of your employees and staff as possible to contribute to and monitor your LinkedIn Company page and input from followers.
In addition, you can actively and routinely engage with followers of your Company Page. Your administrators can post updates, images, relevant industry articles, and more.
Company updates allow you to directly engage with viewers and followers of your Company Page. You and your employees can post and share items like news about your company, product promotions, SlideShare presentations, and even YouTube videos.
And when you post an update, it becomes visible to all LinkedIn members from the updates feed of your Company Page. In addition, followers of your Company Page will also see your update in their LinkedIn feed.
A Team Effort
But a truly effective effort should include the input of as many of your employees as possible. Remember, this is a company page, not a business owner's page. Unless you are a solo-professional or only have one employee, then you should engage the contributions and perspectives of your staff.
Another simple tactic is to promote your LinkedIn Company Page by linking to it in your emails, newsletters, blogs, and other channels. LInkedIn provides a "Follow" button that you can add to your website, to make it easy for visitors to click and then follow your Company Page.
LinkedIn, while not the only channel you should utilize, represents one of the most powerful venues for showcasing your company, engaging with your customers and prospective customers, and building a robust online community to support your brand.
Many times it is helpful to have the insights of a third-party, a marketing professional, to assess and assist with your LinkedIn strategy. It can be an investment that will ensure an optimal online presence and a quantifiable return.
Call Today for Your Free Consultation
When you are ready to learn more about the role of a LinkedIn Company Page plays in inbound marketing, we would love to sit down with you for a Complimentary Inbound Marketing Session. During this session we will help you to "dig" into your goals and identify what is stopping you from achieving your goals. With that out of the way we'll discuss inbound marketing and what you can do to use it to grow your business.
Call BroadVision Marketing at 707-799-1238 or click the big obnoxious orange button below for your complimentary inbound marketing strategy session…