Content marketing as a term is relatively new. Content marketing as a strategy is a bit older, but still recent. Content marketing as a tactic is quite old, however. And, while some things never change, many things evolve over time.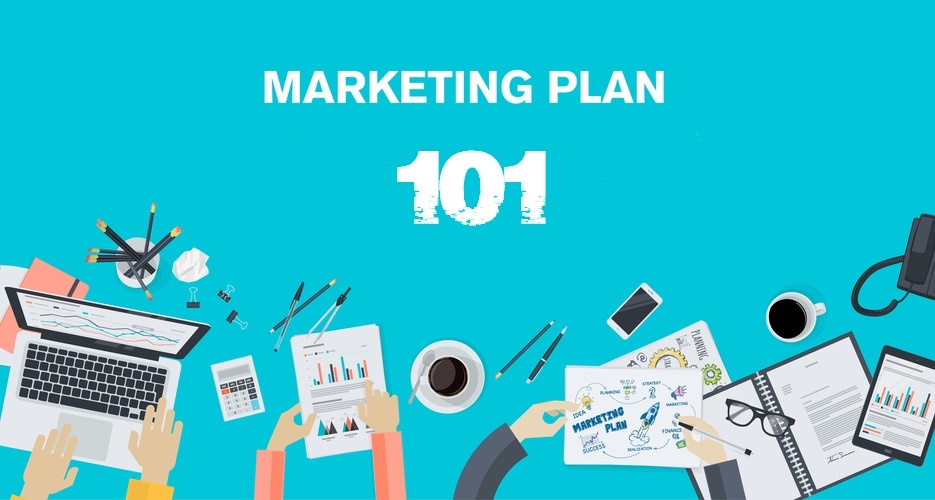 One of the failings of many small business marketers (and quite few large ones!) is the lack of cohesiveness and structure to their content marketing efforts. Because the truth is that survey after survey continue to show that the majority of marketers have embraced content marketing to some degree.
And we applaud that. Content marketing has been shown to be the most cost effective, quality results approach to marketing that can also be adopted by any business of any size. As a foundational component of an inbound marketing approach, using content to build a brand and a customer base is unparalleled as a marketing strategy.
A Simplified View of What's Needed Today
Part of the problem for content marketers is that there is so much information and advice now. And, while much of the advice is good, few marketers have the time and bandwidth to sort through all the 'content' about content to make sense of it all, let alone implement any of it.
We don't presume to offer you everything you need to know to optimize your marketing efforts here in one article, but there a few things you should definitely consider first and foremost.
An Unwritten Plan Is Not a Plan
It's been determined that about 75 percent of marketers actually have a content marketing strategy. That says a lot about content marketing, not to mention today's marketers. However, among all those smart marketers, less than 40 percent of them have an actual written strategy in place.
So, what does that mean for you? First, it means that by documenting your content marketing strategy, you can have a distinct advantage over your competitors. There's an old saying, "If it's not written down, it's just a rumor." While this usually refers to procedures and policies, the same could be said for a marketing strategy.
And, secondly, it means that if you do not have a documented strategy your content marketing is likely to fail.
The problem is that too many brands treat content marketing as an "add-on" activity, or simply as something that can be now and again as the mood strikes. Not! No marketing strategy can be implemented effectively or consistently with that kind of non-committal approach.
And content marketing can rightly be said to be ineffective if it is not carried out in a structured and consistent manner. And that requires a strategy that is planned out and documented.
Focus and Niche
Another problem that plagues marketers is comparable to project "scope creep." Believe it or not, you really don't have to be on every social media channel, every content platform, and every new thing that comes along. And, believe us, it will.
Optimize your marketing efforts by focusing on just one, or maybe two, specific platforms. Master those platforms, or channels, and focus on creating quality content consistently. Apply the same principle to your content: niche down and focus on areas where you can specialize within a broader topic or field.
Quality, frequency, consistency, and focus. It's been shown that 75 percent of the most effective B2B marketers, for example, frequently and consistently deliver quality content.
There is a debate of sorts regarding frequency of publishing content. However, once all the available data has been pored over and "sliced and diced", it becomes apparent that more is usually better, and better is best. In other words, publish frequently with different formats, but always publish your best efforts.
It's Not About You; It's Not About Words
Stop talking about your brand and start creating content people want to read, watch or listen to. And give the options. Content marketing is no longer just about words or images, but about creating viewer experiences. People really don't want to read about your brand unless it's someone else talking about you.
Too many companies still put an inordinate amount of self-promotion into their content. Even if they've jumped on the "story" bandwagon, too often their stories are about their brand. User-generated content, interactive content, and content focused on your audience is the better route to take with your content journey.
"Your unique perspective, background, opinions, and personality will make your content unique. It won't appeal to everyone, but it will appeal very strongly to those that relate with you (aka your dream customers or readers)." - Sonja Jobson
Remember that a content topic that sound interesting to you, may not be interesting at all to your real audience. And also remember that your ideal audience is not your peers (or competitors!)
Essentially, your content marketing must have a documented plan (one that is literally written down), a specific focus, a clear niche, and an audience-centric approach. Avoid overwhelming yourself with too many channels, too many content types, and too many tangents. Don't risk diluting your impact and your core message by being everywhere, doing everything.
And, lastly, get good help.
Get Help With Your Content Strategy Plan
Having an effective content marketing campaign is, in many ways, easier than ever before. But achieving your marketing objectives with a content marketing strategy takes time. It won't happen with a few blog posts or great ebook or two.
Your audience needs to consume your content for a while before they'll contact you. Yet, without your content compelling them to contact you, your goals may never be met.
The good news is that you don't have to figure out alone. In fact, one of the best investments you can make with your marketing budget is to partner with a solid firm like BroadVision marketing.
Click on the button below to get your free Complimentary Inbound Marketing Session so you can make an informed decision, or call BroadVision Marketing at 707-799-1238.