One of the foundations of successful inbound marketing is good content. But there is far more to it than simply writing something and hitting "Publish."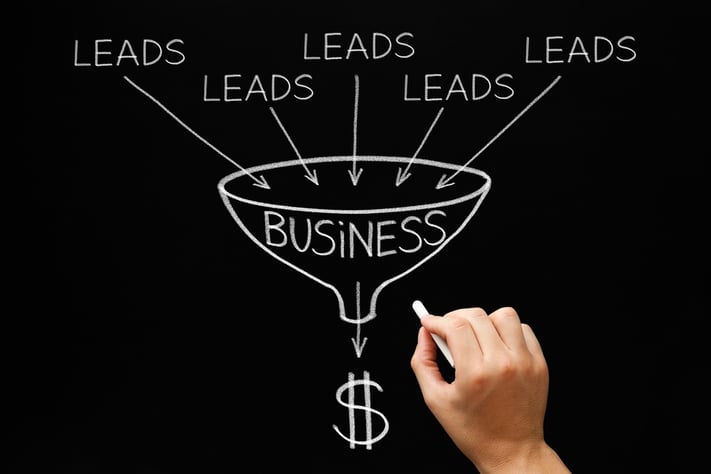 Creating and using content to implement an effective inbound marketing strategy is within the ability of almost every business owner. The challenge, of course, is knowing what to create, why, for whom, and how to make it all work together properly.
Oh, and having the time!
Aside from all that, it is still true that you can carry out your own content marketing efforts if you chose to. So what do you need to know to make that happen? What are the basics behind a solid inbound marketing plan that utilizes content as it's foundation?
Content Basics 101
The ultimate goal of your content efforts is to create a customer. If you are a non-profit, replace that with donor. If you are looking for volunteers for your organization or contributors to your political campaign, it is pretty much the same.
But for most of us, the objective is to get people to know, like, and trust us so that when we present an offer, most of them will be ready and willing to buy.
This is a simplified breakdown of a typical approach to content, or inbound, marketing. While the details can vary greatly from business to business, campaign to campaign, the basics are pretty much the same.
Six Components of a Typical Content Marketing System
High-quality front end content
Content choices should be informative, actionable, relevant and interesting
It should serve a clear purpose for the company and the customer/prospect
It has to be well written, well edited, and well formatted
It should be published on a regular schedule and consistently
examples: blog, newsletter, white paper series, video magazine
An opt-in offer
Usually a pop-up or form asking for email address in exchange for an asset
examples: white papers, industry reports, courses, cheat sheets, checklists
An email on-boarding (lead nurturing) sequence
Once a lead is captured, they must be nurtured, or "on-boarded" to your offer
This is done with a sequence of automated emails
A sequence is typically four to eight emails long
They educate your subscriber about your company, share resources, invites response
An initial conversion opportunity
At some point after email sequence you make an offer
A good email sequence will have prepared the lead to comfortably consider an offer
A follow-up sequence
After an offer is made there will be two groups: leads converted to customers and others
Separate follow-up emails should be in play for both groups
Customers can be up-sold or upgraded
Prospects can be offered lower priced versions and nurtured again for another offer later
A second conversion opportunity (and a third, fourth, etc.)
Ideally, you make multiple offers over the course of a relationship with a prospect
Existing customers make for potential repeat customers
While this is not an exhaustive list, nor a complete inbound marketing "plan", it does present the basic elements you need to include in your plan in order to see success.
Effective Inbound Marketing is a "Principled" Effort
While the basic components outlined above are necessary and effective, without a set of guiding principles, it is very easy for any marketing plan to stall and sputter to a disheartening stop.
Five Principles for Creating Marketing Content
One: Simplicity
Content should be written and designed to communicate your topic simply. This is not the same as "dumbed-down", but is content that is easily digested, understood and comprehended by busy prospects who want information and want to acquire it quickly and easily.
Two: Specificity
Who is reading the content?
What is the specific problem they are trying to solve?
What is the larger result they want to achieve?
What is the precise solution your content provides?
Three: Flexibility
Be ready and willing to publish outside your established schedule, to leverage a breaking development in your industry, or capitalize on a competitor's misstep. Schedules, topic plans, and publishing calendars are necessary, but be ready to take advantage of opportunities and be looking for them, as well.
Four: Discipline
Successful content marketing requires consistency and longevity. Content creation, development, and publication must happen regularly and consistently. This requires commitment and dedication to a plan and a schedule. Without the discipline to adhere to this the efficacy of your content marketing will falter.
Five: Content Delegation
Effective content marketing happens when the work is properly delegated. No business owner can commit the time and effort needed for this task without taking away from his or her primary functions. Consequently, the work must be delegated. Whether this means hiring an individual or outsourcing it to a firm, content marketing is best done by someone other than the owner.
Wrapping It Up Into a Great Strategy
Getting Help With Your Local Inbound Marketing Plan
The approach of inbound marketing holds great promise for your business. But achieving your marketing objectives with a content marketing strategy does take time. It won't happen with a few blog posts or some other great content. People will need to consume your content for a while before they contact you. Yet, without your content compelling them to contact you, your goals may never be met.
The good news is that you don't have to figure out alone. In fact, one of the best investments you can make with your marketing budget is to partner with a solid firm like Petaluma-based BroadVision Marketing. We are your local partner for your local marketing needs.
Click on the button below to get your free Complimentary Inbound Marketing Session so you can make an informed decision, or call BroadVision Marketing at 707-799-1238.