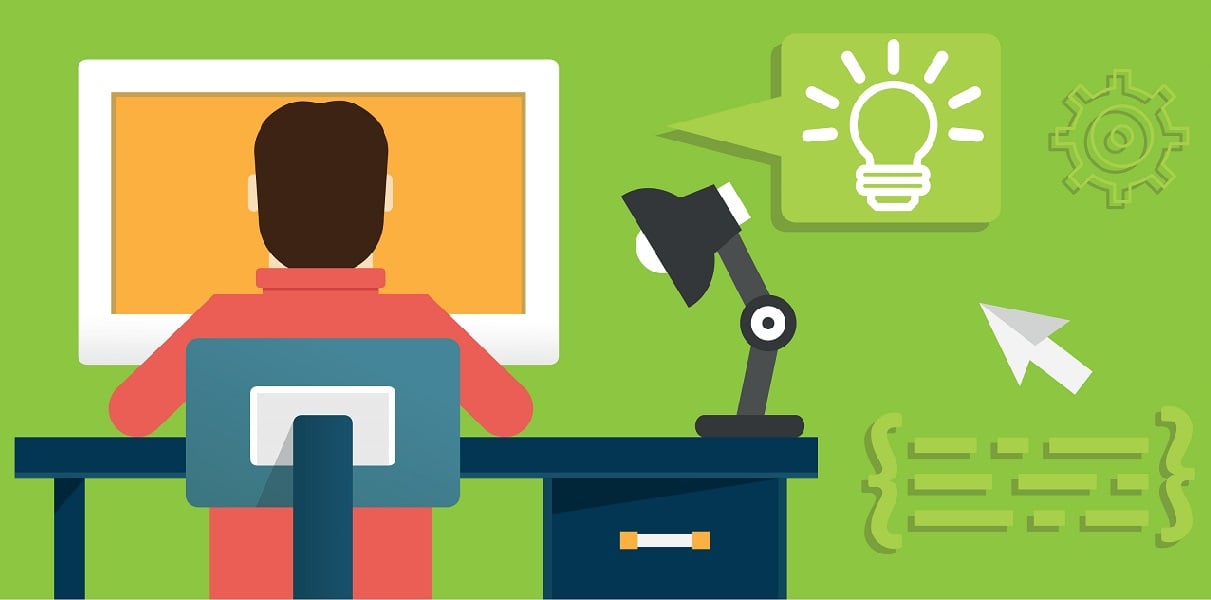 One of the most common challenges facing any business that is engaged in an inbound marketing strategy is the need for content creation. Valuable content that educate and entertain your prospects. Consistent valuable content ensures that your readers engage with your content and positions you as an expert.
The model is not a new one. Newspapers, magazines and news outlets have been managing this demand for constant content for hundreds of years. "But I don't run a newspaper!" you might say. True enough, but even a local HVAC shop using content to drive traffic to their website is in the "content creation" business.
Stop the Presses! Creating Content Consistently
One of the cardinal rules of content marketing is that your published content should be regular and consistent. Spotty, random or occasional blog posts or other content uploads creates a perception of lack of focus or intent. It also fails to attract and keep return visitors.
While the impact and traffic driving capacity of great content is powerful and seemingly free to produce, that's only partly true. If you write and create ALL of your own content then you can argue that it is a no-cost process. Except for your time.
And time is money.
Especially your time if you're the business owner. And even if you hand it off to your marketing manager, it is still a time-consuming process that someone has to do. Which is why many businesses opt to outsource this type of work to a good inbound marketing agency. And, while we certainly endorse that approach, there are other options for feeding the voracious content-creation beast!
All For One and One For All
Okay, so that's a bit hokey, but implementing a team effort for your content creation can benefit your business in a number of ways.
It helps to see your employees as "niche experts" in your business. They know what you do, how you do it, and why. And - if you've trained them properly - they also have an intimate understanding of your customers who are representative of your ideal marketing audience.
Given the proper tools and direction, your staff can expand the reach of your content marketing simply by sharing updates, industry insights, and even their own work-related experiences on your business social media profiles, as well as other channels. This can be both "formal" content that is delegated, and "informal" content that your employees choose to post.
LinkedIn, for example, offers a great platform for this type of content contribution on their LinkedIn Pages function. Until recently, this was known as Company Pages, and the
"Employees typically have 10x the social reach of their company. Share your employees' best posts on LinkedIn, and leverage their networks and their voice to build a connection to your brand. You can also share your best member mentions on LinkedIn."
Again, this works best with a content strategy and sharing plan and process in place. But the most important element is the engaging of your employees with the end result of employee-generated content. Another powerful and "value-added" benefit can come from the process of encouraging your employees to create and share their passions and expertise with content.
And, according to a piece from Marketing Insider Group,
"This shows your employees they are valued, giving them more confidence to express their own personal ingenuity at work, which in turn, reflects on the level of customer service, sales and marketing, and even the quality of the products or services offered by your company."
Leveraging the power and reach of social media platforms and other channels using employee-generated content is not only a strategic approach to content creation, it allows for delegation that fosters greater value in return.
Blogging Doesn't Have to Mean "Slogging"
Although your company's business blog should not be your only form of content, it can and probably will be the foundational content platform of your inbound marketing strategy. Consequently, great care and effort should be put into your blog.
So, the oft-asked question: "How often should I publish blog posts?"
Generally speaking, the more often you publish, the more opportunities you have of driving traffic. In fact, research from HubSpot has shown that companies who blog 3 to 5 times a month, or weekly, typically see twice the web traffic than those who don't blog at all or less than once per month.
In addition, B2B businesses that blog more than 11 times per month generate three times more traffic than those blogging only once per month.
And if you're wondering, yes, more posts can result in even greater returns in web traffic and better SEO results.
But who's going to crank out all of those high-quality, relevant blog posts every month? Once again, your staff of in-house experts can be a great source for regular blog posts provided you have a clear strategy and plan in place to facilitate it.
The takeaway here should be: Yes, you can (and perhaps should) outsource the bulk of your content marketing work, but you can benefit greatly by "in-sourcing" and delegating much of the content creation to your own employees.
Getting Help with Inbound Marketing and Content
Inbound marketing is a powerful strategy for boosting traffic to your business, but you don't have to do it alone nor master it yourself. You can get professional help. The reality of inbound marketing and content is that achieving your marketing objectives can take time.
It won't just happen with some monthly blog posts or even other great content you put out there only once in a while. People will need to consume your content for a while before they'll contact you. Yet, without great content compelling them to do so, your marketing goals may never be met.
The good news is that you don't have to figure out alone. In fact, one of the best investments you can make with your marketing budget is to partner with a solid firm like BroadVision Marketing.
Click this link to get your free Complimentary Inbound Marketing Session so you can make an informed decision, or call BroadVision Marketing at 707-799-1238.