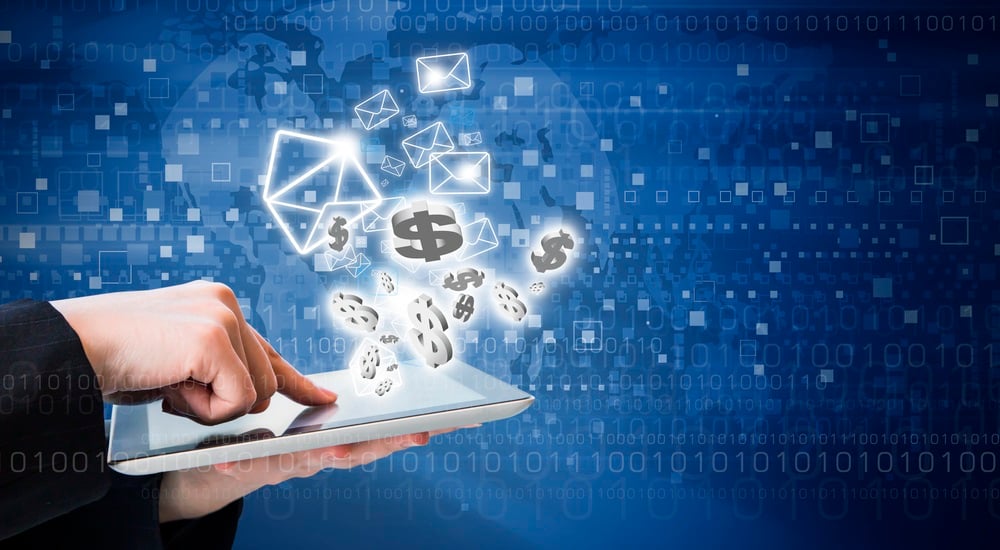 [This article was originally published in February 2018 and has been updated and revised.]
The success of your email messaging is largely determined by the type of email campaign you are engaged in. That is, who you're emailing and why it matters.
There are tactics for "crafting and drafting" highly effective emails that get opened. But there are elements of effective email marketing that are determined by the type of campaign.
And, Yes, Email Marketing Still Rocks!
Email marketing can be a powerful tool for engaging with your audience, promoting your products or services, and driving conversions. Yes, it's a relatively "old" technology and tactic. Email marketing began in earnest roughly 40 years ago in 1978, according to one source. Since then, the use of email marketing has skyrocketed over the years and, today, email has been used for marketing for decades and is still one of the most cost-effective forms of direct marketing.
In fact, email ROI is an incredible $36 for every $1 spent.
Here's a few email marketing statistics to whet your campaign strategy appetite:
Email marketing is used by 1 i

n 2 media planners. It will continue to grow this year with 22% planning to leverage it for the first time. (

HubSpot Blog Research

, 2021)

Email marketing revenue is estimated to reach almost 11 billion by the end of 2023. (

Statista

, 2021)

There are 4 billion daily email users. This number is expected to climb to 4.6 billion by 2025. (Statista, 2021)

More than 306 billion emails are sent and received each day. (Statista, 2021)

81% of B2B marketers say their most used form of content marketing is email newsletters. (

Content Marketing Institute

, 2020)

64% of B2B marketers say their email marketing strategy was effective for meeting business goals in 2021. (

HubSpot Blog Research

, 2021)
And email content creation has just gotten a whole lot easier. While Artificial Intelligence (AI) is still no replacement for a talented content creator, it is definitely a useful tool for streamlining and accelerating email content writing. AI tools such as ChatGPT can assist with everything from writing subject lines, crafting compelling body text, or optimizing your email content for better results,
Here are a few recent AI email marketing statistics provided by our friends over at HubSpot:
The key takeaway here is the fact that email marketing is still an effective strategy for businesses today. Even with the growing presence of marketing efforts in social media, email marketing continues to be a highly effective strategy for businesses to connect with prospects and customers.
However, to achieve success with email marketing - as with any online content - it is crucial to create relevant content and limit the number of emails sent to those on your lists.
Common Email Campaign Types
There are a number of different types of email campaigns that can be used depending on your goals and objectives. Some are highly complex and technical, such as a triggered email series. This allows a user's action trigger a series of targeted emails.
Another specialized campaign is a re-engagement campaign involving a series of emails sent to inactive subscribers. The list of campaign types, while not endless, can be quite long.
However, there are three common campaign types that you will want to consider for you own email marketing efforts.
1. Lead Nurturing Campaigns
Lead nurturing campaigns are typically automated emails that are sent to new subscribers. The overall objective of these campaigns is to establish trust while building brand awareness. The selling component is usually kept low-key, but ultimately the goal is to move your prospect further through your sales funnel.
This is a basic idea of how a lead nurturing campaign works:
When a new subscriber downloads a lead magnet, for example, you then send a series of pre-written emails set up on a frequency schedule. This might be something like six emails sent individually every three days at 9 a.m. for a total of 18 emails in the full campaign.
So what should be in your emails? These messages will typically provide valuable content that is relevant to your audience's needs and interests as they relate to your brand's product or service. This could be tip sheets, advice or tutorials, and informative updates.
A well-crafted lead nurturing campaign can establish your company as a valuable resource for your audience and prospects. It is critical to keep in mind that lead nurturing is not primarily selling or advertising. Experimenting with the total number of emails and frequency can help you optimize the power of your lead nurturing campaigns.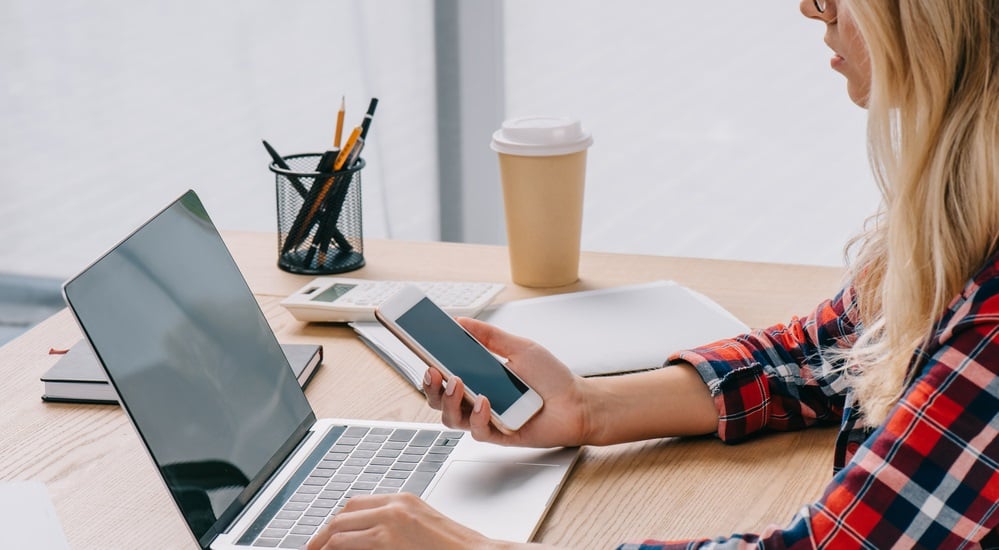 2. Newsletter Campaigns
Newsletters have been around since the printing press practically. In fact, according one source,
"One of the first known newsletters was distributed in England in 1631 featuring happenings of locals overseas."
Strictly speaking, a newsletter email is not a campaign in the marketing sense of the term. Ideally there is no end point with newsletters unless a brand decides to change directions and try something else. But the mechanics are pretty much the same as with other email campaigns.
Keep in mind that a newsletter should abide by these three fundamental rules:
It must not be a sales pitch

It must not be boring

It must provide value
The best email newsletters serve a dual purpose: they provide actionable or valuable content on their own (how they show up in an recipient's inbox) and as a portal. Links to your website or other brand platforms should be in every email. A classic tactic is to have a link to your most recent (or relevant) blog post.
Although you want to avoid blatantly "sales-y" content, providing your audience with product updates is a good fit for your newsletter, as is educating and informing your audience.
Keeping in mind the mantra that marketing is getting your prospects to "Know you, like you and trust you" it would be fair to say that a lead nurturing campaign achieves the first point, while newsletters can accomplish the last two. An email newsletter campaign will allow you to engage with your audience regularly, while providing them with your expertise and the knowledge they want.
3. Promotional Campaigns
This type of email campaign is probably most familiar to consumers who will receive these types of emails from various B2C brands. Email is a great platform for running promotions for both products and services. The flexibility of email for e-commerce functions, click to call options, and other technological bells and whistles makes it far superior to, say, an equivalent print ad.
Many brands, such as Michaels craft supplies, for example use this type of campaign to run weekly ads and coupons. This is primarily a sales oriented email campaign with the clear intent of generating sales, not leads. A well crafted and optimized promotional campaign can leverage email's effectiveness as a sales channel.
While this is the most common type of the email marketing campaign used and probably the one most familiar to your audience. However, because of it's wide use by brands, the tendency if for many companies to simply knock out a promo piece every week or so and blast them out to their mailing list. No strategy, no planning, and - possibly - no stellar results.
Don't be that brand.
An effective promotional campaign should be planned and crafted with a larger objective in mind. Your promotional emails should build on the previous email and leads to the next. Instead of an endless stream of "one-off" promotional pieces being thrown together and blasted into the ether, treat your promotional campaign more like a traditional advertising campaign.
Other Important Email Marketing Strategy Factors
The type of email campaign you choose to implement depends not only on your goals with email, but the type of business you are in. For example, if you're looking to drive direct consumer sales, then sending promotional campaigns with offers are going to return the best results. That may be true for a B2C brand, but not so much for a B2B company.
However, if you are simply looking to keep your existing customers up-to-date on your company's latest projects, products or developments a regular newsletter is a great way to achieve that for both B2C and B2B brands. And both types of companies can use lead nurturing campaigns, but the approach and content will differ greatly.
The type of business you have will also dictate the best days and times to send your emails. While most B2B emails will be opened during business hours predominately from Monday through Friday, consumer targeted emails can be opened anytime, on any day, regardless of when you send it.
Another factor to consider when distinguishing between B2B and B2C email strategies is content. This can include your tone, voice, choice of words and design. This is not to say that B2B emails have to be stilted, boring and filled with "corporate-ese" language, but they will be different than those sent to a homeowner or stay-at-home mom, for example.
Great Email Marketing Needs Great Marketing Partners
Using email campaigns for your Inbound marketing is a powerful approach for building and scaling your business. But achieving your marketing objectives with an inbound marketing strategy takes time. It won't happen with a few email blasts, white papers, or your great blog posts.
The truth is that your audience will need to consume your content for a while before they contact you. Yet, without your content compelling them to contact you, your goals may never be met.
The good news is that you don't have to figure out alone. In fact, one of the best investments you can make with your marketing budget is to partner with a solid firm like BroadVision marketing.
Click on this link to get your free Complimentary Inbound Marketing Session so you can make an informed decision, or call BroadVision Marketing at 707-799-1238.