Many small businesses want to show up on "page one" in an Internet search. But if your market is local, then showing up in the right places for the right audience is more important.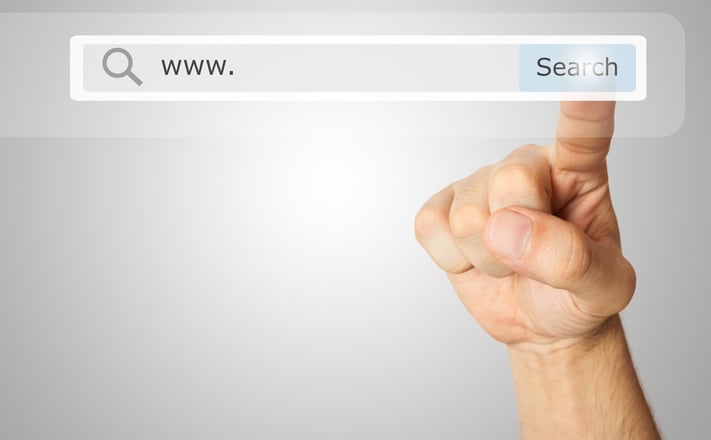 The reality of small business marketing is that local SEO is becoming more competitive and many small businesses are doing more in this area. All of which is raising the marketing bar.
According to Casey Meraz, founder of Juris Digital & Ethical SEO Consulting:
These days, local SEO is more competitive and more confusing. So where do you start? I suggest that you start by defining your primary goals. You can't get to your destination if you don't know where you're going. If you're promoting a hotel, for instance, your primary goal is probably to get more reservations — local SEO for you will mean ranking high in Google's local results, attracting positive reviews on websites like Tripadvisor, etc.
The corollary to that marketing reality is that many of your competitors are scrambling to show up better than you are, as well.
Why Local SEO is Critical For Local Businesses
While most small business owners probably do not claim to be experts in digital and Internet marketing, most understand that it matters. Many of the terms being tossed around by marketing experts and self-proclaimed "gurus" are vaguely understood. Search Engine Optimization, or SEO, is one of those partly understood terms.
Essentially, it simply refers to the efforts done to make your website show up in search engine results. Here is a great definition put forth by SEO consulting company Moz:
SEO is a marketing discipline focused on growing visibility in organic (non-paid) search engine results. SEO encompasses both the technical and creative elements required to improve rankings, drive traffic, and increase awareness in search engines.
The challenge for a local, brick-and-mortar business is being found only by those prospective clients and customers within a reasonable distance from the business or shop. Being found on page one for late night pizza delivery by someone searching in Tulsa, Oklahoma if your pizza place is in San Francisco, California!
Thus, the need for local SEO - being found by and for the prospects typically within driving distance of your place of business.
So Why Does Local SEO Matter?
What it is.
Local SEO can be described as a marketing approach for driving morelocal traffic to your business website using online search engines. It uses specific strategies to increase website visitors and to boost your ranking in online search engines. In the larger marketing scheme of things, "local SEO" is simply a specific type of SEO strategy designed to focus on a limited geographic area.
Who needs it.
Thanks to the Internet, anyone, anywhere, can potentially acquire customers no matter where they live. But for those businesses that rely on customers physically coming into stores, or who need to get to them, the rest of the world is not important.
If you run a local business, you can benefit from a local SEO strategy. In fact, it would not be a stretch to say that any local business with a website needs local SEO as a part of their marketing strategy. And it doesn't matter if you're running a restaurant, a body shop, or dentist's office. In fact, having geographic limitations to your marketing area can be an advantage since you can focus your efforts.
How it works.
Local SEO strategies typically focus on a combination of relevant keywords and the names of specific cities or towns. If you are an orthodontist in Santa Rosa, California, for instance, you might target the phrase "dentist in Santa Rosa" or "Santa Rosa Dentist", and so on. The more information and relevant content your site has that can be found via organic search for those keywords and phrases, the more likely you will show up.
In addition to these fundamental elements, there are a few key considerations that make up a solid local SEO strategy:
1. Local directory citations.
Take steps to ensure that your business is listed accurately and appropriately throughout the Internet. Take full advantage of all the relevant local directories and review sites. In addition, be sure to claim your local business profile on sites like Yelp and TripAdvisor, as well as Google My Business. Dig deep to find and get listed - accurately - on any other directories that are relevant for your business.
A cardinal rule here is to ensure that your business name, address and phone number are ALWAYS accurate and consistent on each and every site. Google will take notice of any discrepancy which can negatively impact your local authority on Google rankings.
2. Local reviews and testimonials.
Reviews can impact your local Google map-pack rankings, and testimonials can help boost your ranking on search engine results. In addition, it has been shown that both reviews and testimonials on your website can boost Google's perception of your business' trustworthiness and reputation.
Things are changing as more local businesses are using technologies that blur the lines between reviews and testimonials. Website applications in the form of third-party widgets can enable users to leave reviews directly on your website.
These reviews/testimonials can contain star ratings, avatars, and even owner responses. Google reviews are a great example of these and should be among those highly sought after. You and your staff should make it a standard policy to ask for reviews in order to increase the number of positive reviews your business receives.
3. Local content and building community.
Once you have your business information everywhere you can get it, and it has been verified for accuracy, it is time to focus on your website's content and external links. If you have a business blog - and this is a good place to simply say, "Make sure you have a blog!" - be sure to include the name of your city or neighborhood in your blog content, including the titles if it makes sense.
The content you post on your blog, in your emails, and on your web pages should be relevant to your location as much and as often as possible. A great tactic is to periodically post articles or notices about local events. When possible, try to get published in your local news media channels and be sure to publish any press releases afterwards.
Local SEO Can Significantly Boost Your Marketing Results
Unless you already have more customers than you can handle, or you have far more than one single physical location, a local SEO strategy is a necessity if you want to have search engine visibility going forward. More and more people are quickly and easily looking to the Internet to shop, search and find businesses, products and services near them. Mobile devices have driven this trend relentlessly and it shows no signs of slowing.
The smart move is to implement a solid local SEO strategy, and stay committed to sticking with it. With the right elements in place and great content, you'll start seeing results within months. And because Google - the entity that essentially rules the SEO cosmos - increasingly favors locally optimized businesses, you'll want to be on the leading edge of the curve.
Another Local SEO Strategy is Partnering With Local Experts
The approach of content marketing for local SEO is a great one for your business. But achieving your local marketing objectives with a content marketing strategy does take time. It won't happen with a few blog posts or some other great content. People will need to consume your content for a while before they contact you. Yet, without your content compelling them to contact you, your goals may never be met.
The good news is that you don't have to figure out alone. In fact, one of the best investments you can make with your marketing budget is to partner with a solid firm like Petaluma-based BroadVision Marketing. We are your local partner for your local marketing needs.
Click on this link to get your free Complimentary Inbound Marketing Session so you can make an informed decision, or call BroadVision Marketing at 707-799-1238.