There are many strategies you can employ to promote your brand. And every strategy has tactics you can use to reach your goals. But the beauty of content marketing is the simplicity and power of a blog post at the heart of your marketing efforts.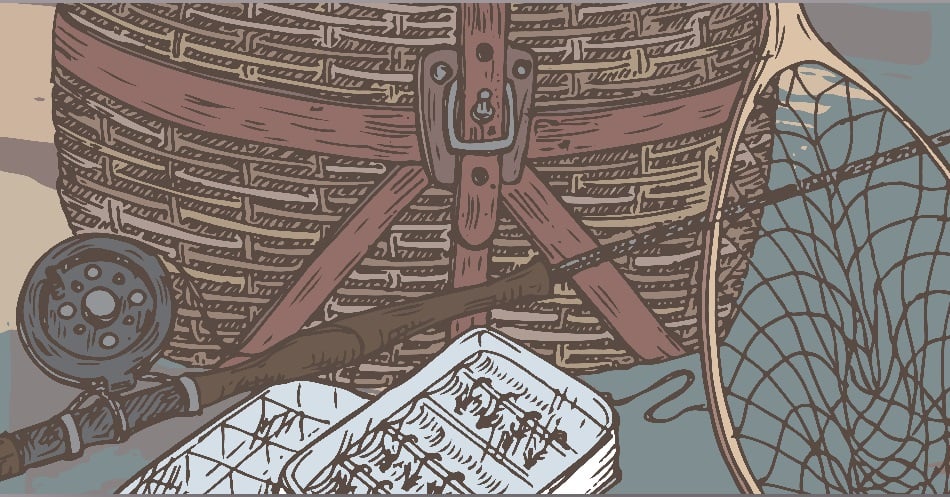 We would never presume to think that content marketing is nothing more than some blog posts. On the contrary, if you hope to generate traffic and build an audience by doing nothing more than publishing a blog post a few times a month, you're in for a disappointment.
However, if you want to create an effective content marketing strategy without leveraging the power and versatility of a solid business blog, you'll making it far harder on yourself.
To Blog Or Not To Blog
Actually, it's not the question. The real question is more like, "How often should I blog and what should I blog about?" Along with that you need to ask yourself a number of other questions such as who are writing for, should you focus on short posts and high volume, or long-form and less frequent posts? You should know if your audience prefers video over text, information more than opinion, and what other channels and platforms they are using?
A successful business blog is one that does well in organic search, generates consistent and relevant traffic to your site, and provides high-value, relevant and consistent content to your ideal audience. And this means knowing your ideal audience as well as you can, even to the point of knowing things about them that don't even know themselves.
Like any good fisherman you have to have a strategy and a plan. Simply going to a pond or a lake with a pole, some hooks, and whatever bait is easy to come by is not going to bode well for your fishing trip. In fact, unless you understand the fish and come prepared with the proper gear and the right bait, you're not likely to catch anything, or certainly not the type you are looking for.
But, here's the thing: if you want to catch fish you still gotta fish! And if you want traffic, leads and sale you still gotta market. And content marketing is a surefire method for finding and attracting the "right fish" to help you achieve your marketing objectives.
Writing a Quality Blog Post - Simplified
The first rule to keep in mind is that no single blog post is going to make you millions, or break the bank. Instead, think of blog posts as a series of blocks in a great tower. No block by itself is a building. But, over time, a substantial structure comes into being and becomes hard to miss.
Or maybe you can visualize your blog posts as entries in a virtual encyclopedia written exclusively for your audience. As you add to the total aggregate of entries, your volumes become more and more searchable - and more likely to be found and read.
The good news is that a blog post does not need to be a Pulitzer Prize-worthy effort of commercial journalism. In fact, a quality, relevant and solid blog post can be written pretty much by anyone with an average command of the language.
So, what does it take to craft such a thing?
Here's a summary of just that courtesy of the folks at WordStream:
Step 1: Plan your blog post by choosing a topic, creating an outline, conducting research, and checking facts.
Step 2: Craft a headline that is both informative and will capture readers' attentions.
Step 3: Write your post, either writing a draft in a single session or gradually word on parts of it.
Step 4: Use images to enhance your post, improve its flow, add humor, and explain complex topics.
Step 5: Edit your blog post. Make sure to avoid repetition, read your post aloud to check its flow, have someone else read it and provide feedback, keep sentences and paragraphs short, don't be a perfectionist, don't be afraid to cut out text or adapt your writing last minute.
Of course, there's more behind each one of those steps, but this outline serves to illustrate both the essential elements needed and the overall simplicity of a good blog post. But simply succeeding at crafting and publishing a great blog post is not the end of the story. You gotta have a strategy for getting the most "bang for your buck" and the most mileage from your post.
Getting Great Results From Your Single Post
Even the best written post to ever show up on the Internet is unlikely to generate a great deal of traffic to its site nor establish any real traction. But a good post that is promoted on a variety of platforms, channels and venues will be promoted, seen and even shared on an exponential level.
Here are six suggestions for increasing your reach with each post:
Post on Social Media
Share your posts on your social media channels. This does not mean posting the entire blog post there - but providing a teaser or preview along with plenty of links back to your blot. Sharing with your main social networks should be a standard practice and using a tool like Buffer will allow you to do this automatically,
Generate Traffic with an Email
You can quickly get some immediate traffic to your blog post by promoting the post to your own email list. You can do this with your regular newsletter, if you send one, or with special "announcement" emails. But only provide a preview and link to the post. You want people to go there!
Repurpose Your Post
Your blog post content can easily be re-made into many different content types besides just written blog posts. For example, you could create a script and make a video version for your YouTube channel, or record yourself reading your the blog post for a podcast episode.
Answer Relevant Questions on Quora
You can ethically promote your blog post by answering questions on Quora. Search for a topic related to your recent blog post to find any questions that might come up. You can then craft a helpful and valuable response along with a link to your related blog post.
Post to Aggregator Sites
These are sites that serve as a community and where links can be submitted to be voted on and discussed. Since these sites are actively looking for new content, your blog posts can be welcome contributions. Some examples of aggregator sites include Alltop, Popurls and WP News Desk.
Share With LinkedIn Groups
This means you have to be on LinkedIn in the first place (and you should!) and you already belong to some LinkedIn Groups (if not, start now!) Your reputation in the group is based on your activity and you should never try to "sell" here. But sharing a link to a relevant blog post can be a welcome contribution.
Your Business Blogging Strategy Partners
An additional tactic for creating and publishing and effective business blog is to get outside help. A digital marketing agency such as BroadVision Marketing can offer expertise and tools that the typical business owner or marketing manager may not have.
In addition, it often helps to have a professional marketer's perspective to assess your content marketing strategy. Acquiring the insights of a third-party professional is an investment that can bring a quantifiable return.
BroadVision Marketing offers all this and more. Get your Free Complimentary Inbound Marketing Session to help you make an informed decision or call BroadVision Marketing at 707-799-1238.