So you think you're ready to hand your SEO efforts off to the experts. That can actually be a smart move. But before you sign anything, you need to ask some hard questions.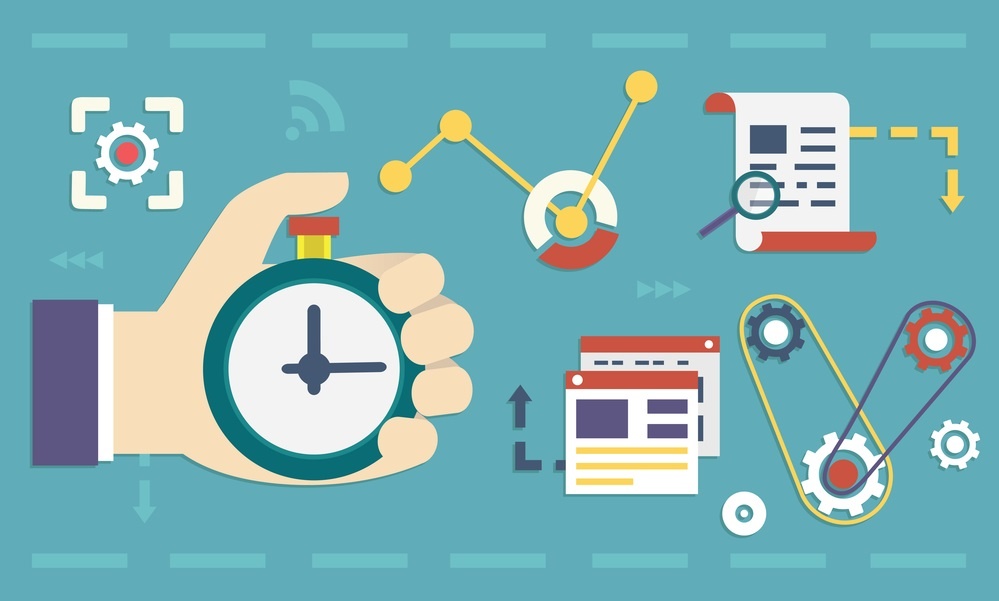 Successful businesses routinely outsource functions to vendors and such as bookkeeping and payroll, for example. The thinking is that it is often far more cost-effective to pay a third-party to manage these tasks than paying staff to do them. But there's more to outsourcing than savings.
Professional vendors who provide services such as accounting or human resource management are usually professionals. By outsourcing these functions to highly trained providers, a business also benefits from the expertise and experience that may not be possible or affordable with a full-time employee.
If you want your company's website to be seen and found by organic search (through Google, for example) it must be search engine optimized. In a nutshell, this simply means your site must be optimized to be found with search engines.
Here's a great explanation of SEO from HubSpot:
It refers to techniques that help your website rank higher in search engine results pages (SERPs). This makes your website more visible to people who are looking for solutions that your brand, product, or service can provide via search engines like Google, Yahoo!, and Bing.
What this looks like in practice is what makes outsourcing the work such a great idea! The geeks folks who practice search engine optimization are often referred to as "SEOs" conveniently enough. (So, does that stand for "Search Engine Optimizer" or "Search Engine Optimist"?)
And any good SEO will tell you that it is a field that is constantly changing and constantly in flux. What that means for your average business owners or marketing managers is that doing their own SEO can be a never-ending challenge. And that the work of SEO is also never-ending.
So, Outsource It Already!
While you may not want to put all your marketing efforts into the hands of an outside firm, giving your SEO work to a competent professional can be a good investment. So, do you simply Google an SEO service provider and go for the least expensive one you can find?
There's an old saying that's worth repeating here: "You get what you pay for." And that's often true with outsourcing. However, that doesn't mean you need to be paying tens of thousands of dollars for SEO. Probably not even thousands, although that could be reasonable depending on your needs and the size of your business and so on.
The point is that SEO is not a service that is decided upon based on price alone. There are many questions you should ask first. Dozens of questions, really. A bad SEO agency can, at the very minimum, take your money in exchange for negligible results. Worst case it could cause your search results to tank, or even get your website penalized by Google and others.
So, what questions should you ask?
Hard ones. Tough questions that require right thinking, experience and proper knowledge. And honesty. That's a big one because SEO can be a slippery beast that evades guarantees and accurate performance predictions.
And any SEO firm that promises either one of these is not being honest.
Here are 10 questions that are hard ones to answer, but only for a less-than-desirable SEO agency:
What is your philosophy for using SEO to deliver results? What is the local SEO strategy?
Okay, so that's technically two questions. But the local SEO angle is important if you are a brick-and-mortar business, or even an online business that only operates locally. You need to have your SEO strategy and efforts dialed in to attract local web traffic.
The larger question of an SEO strategy philosophy speaks to the need for a more holistic approach to SEO. This means that your agency should incorporate the technical aspects of proper SEO, as well as the User Experience (UX) functions such as content and navigation, and the off-page tasks like directory listings and earning links. If your person only focuses on code, title tags and meta titles, you should just move on.
How will you adapt that strategy to my business?
It may sound like a weasel response, but if you're told that SEO is not a one-size-fits-all solution, believe it. Score one for honesty! SEO is made up of many standard requirements and tactics, of course, but beyond these items a solid SEO agency will learn all they can about your business, your products or services, and your customers.
This knowledge should guide them to craft an SEO strategy designed to generate the right traffic, in the right way, with the best results possible. If they aren't asking you questions, or if they have cookie cutters lying around the office, take that as a red flag.
How do you approach mobile? What's the blog strategy?
Wait! That's two questions again. No worries! Here's the deal: myopic, stuck-in-old-school SEOs will likely relegate mobile to a second-tier priority of their work and disregard your blog altogether. Wrong moves!
First of all, mobile is now where it's at with online search. Google is moving to a "mobile-first" approach in ranking search results and the use of mobile devices for searching online continues to climb. While a business blog by itself is not likely to make your site come up in the first position in organic searches, statistics continue to show that sites without a blog, well… they have it a lot harder. And a good SEO knows that.
How do you conduct keyword research?
Does it matter? Actually, it does, which is why we want you to ask. Times are changing and, more to the point, Google is changing. It used to be that keyword research was done by plugging a term into a keyword research tool, getting a list of relevant keywords out of it, and then creating website content with those keywords put in at some key places.
No longer. Thanks to Google, keyword research today requires much more effort and research. This is because you must understand "user intent." That's because Google tries to determine user intent. Good keywork research is based on an understanding of what information a user is looking for when using a keyword phrase. If your prospective SEO firm does not mention "user intent" look for the door.
How do you manage link-building and creating backlinks?
The jury is kind of out right now on the value of link-building. Having backlinks is still important for SEO although most "link-building" strategies suck now because of Google. According to a post at Search Engine Journal,
Backlinks remain an important Google ranking factor, but over the years, Google has learned to weed out the bad links from the good. More links will still result in a higher score, but only if they're from a number of diverse and authoritative domains.

The key to a strong link building campaign is to create content people crave, and then to promote that content relentlessly. When other industry authorities read and link to your content, Google will read your backlink's matching anchor text and consider your content more relevant.
In other words, getting links from other quality sites good. Buying, trading, and soliciting backlinks bad. Instead of a "link-building" strategy, your SEO should think in terms of "link-earning" strategy.
What do you need from us to understand our business?
Somewhere in your conversation your prospective SEO agency person should be asking you questions about your business, your customers, your product or service, your hopes and dreams, and your budget. A good SEO firm will have some type of questionnaire or form for you to fill out regarding all these points and more.
See Question #2.
Beyond the initial "getting-to-know-you" discussions, there should be planned updates and targeted inquiries from them over the course of the first 3-6 months. If your agency person cannot describe the process your Spidey sense should kick in.
Can you guarantee results and how long will it be until we can expect to see results?
If your SEO candidate tells you they will guarantee X results in X amount of time, get the X out of there! Not to be rude, but they are either lying or deluded, neither of which will bode well for you. No one can guarantee a particular ranking on Google search results. No one.
This is because there are far too many factors that dictate a search result, most of which are out of the control of an SEO. In addition, the search results for different searchers using identical search terms will likely be different on Google. So, claiming to guarantee that you will rank #1 (or even 2 or 3) is ludicrous.
Timing, not so much. According to a Forbes article by Josh Steimle,
"Many SEO firms will tell you that it takes 4 to 6 months to start seeing results. That's generally accurate but bear in mind this is when you start seeing results, and SEO results grow over time."
What's your pricing and how much do you charge?
You can get SEO done dirt cheap. (Queue the AC/DC music…) but we've already determined that this is a bad idea. On the other hand, it is quite easy to overpay for competent, but minimal SEO service, as well. Like many other services, pricing varies depending on location, level of service, and the size of both your company and the firm doing the work.
An article in Search Engine Land referenced a pricing survey from Moz and noted that,
"There is a lot of variation out there, but the majority of businesses are spending less than $5,000 per month on SEO in the US based on this survey. Forty percent of these people are spending less than $1,000…"
It's also important to find out what other work is included, such as off-page optimization, content management, and landing page development. Along with pricing and services, you will want to ask if you will be locked into a contract and what is required to cancel?
How do you measure performance and what reports will I see?
This is an area where many SEO firms – even technically superior ones – drop the ball. No one wants to be treated like a one-night stand, yet too many agencies woo a new client, wine and dine them at the outset, and then… nothing. Not even a text message. It's degrading.
What should your prospective SEO vendor tell you? That you'll get monthly reports along with a detailed explanation of the metrics shown, why they matter, and what they mean. And in plain English. At minimum.
Who will be my point of contact, how often can we meet, and how many people will be working on my account?
Nag, nag, nag! Yeah, well, it matters. Too often clients are shuffled off between different technicians or support staff and the experience and service is then inconsistent. Worse yet, some agencies overload their SEOs with client accounts, but paint a picture for the client of providing a high-touch, tailored service.
To be fair, larger firms may indeed have more than one person engaging with an account. When done right, this can simply mean a more comprehensive job is being done on your site's SEO. But having one point of contact who has a reasonable level of access is a must.
Final Thoughts on Tough Questions for SEOs
Hiring an SEO professional or agency can be challenging. When the right choice is made, your SEO firm can increase organic traffic to your site and consistently improve your search rankings. When coupled with a solid inbound marketing strategy, you will ultimately end up with more leads and sales.
On the other hand, going cheap and going dodgy will likely result in either questionable SEO practices that will harm your site's ranking, or simply suck up wads of cash each month to finance less-than-stellar results. And from someone who never seems to be available for a call.
The goal is to find and hire someone who will create an SEO strategy and implement a plan – not just "do SEO." And that doesn't have to be difficult. Ask the right questions and know the right things to hear and it can be quite simple. And don't be afraid to ask more questions.
The Case for A Good SEO Agency
Fortunately, you don't have to waste a lot of time on this search! Your options for implementing a successful SEO and inbound marketing strategy include having a professional firm like BroadVision Marketing that can work with you to maximize your efforts.
BroadVision Marketing will develop an SEO road map with an implementation time line, milestones, and key deliverables. Using this road map we will create the framework and structure for us to work with you and help you to achieve your SEO goals.
Get your Free Complimentary Inbound Marketing Session to help you make an informed decision or call BroadVision Marketing at 707-799-1238.