Having a great email marketing campaign is essential for successful inbound marketing. But you are not limited to only one type of email.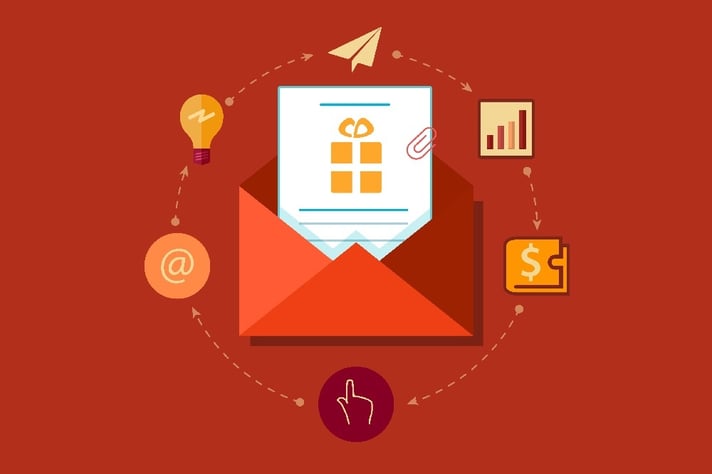 The world of email is full of different varieties. Depending on the purpose and the intent, emails can take on any number of formats and types. This is especially true for marketing emails. How many different types there are depends largely on who you ask. Is it 12, or 15 - maybe less, maybe more?
The point is that the possibilities are huge and the potential for leveraging powerful email types for you own email campaigns is great.
Five Essential Types of Emails You Will Want to Use
Some types of emails - often known as 'transactional' emails - include confirmation emails and thank you emails, or some combination of these. You will have gotten something like this when you signed up for an online newsletter, or gave your name and email address in exchange for a free download of some type.
Sales oriented emails that include coupons or interactive ads are also common. And then there is the ubiquitous, personalized email message that is usually just a sales pitch disguised as a "personal" email. You know the kind: the ones with the pithy subject line that tries to make you think it's a personal message from someone you supposedly know?
Aside from these, and a few other less common types, here are five essential types of emails you should look to incorporate in your own email marketing strategy and mix:

Share this Image On Your Site
Harnessing the Power of Email Types for Inbound Marketing
These are certainly not the only types of emails you may want to send to your subscribers, customers or prospects. However, these five constitute a good mix of email types that will allow you to engage in a number of email marketing tactics.
1. Lead Nurturing Emails
Typically these are sent to folks who have signed up for your newsletter, requested a download, or have provided you with their name and email address in some way. And they designed and crafted to appeal to a specific persona, or target market segment. These can run the course of many email messages with the ultimate goal being to convert your "lead" into a customer or client.
These emails should generally be light on the selling, heavy on providing value, and as personalized as you can make them. Including calls-to-action and links to your brand's social platforms is a great way to maximize the value of these emails.
2. Welcome Emails
Technically, this could be considered a 'transactional' email in that it would typically be sent after someone has signed up for your offer or newsletter, or simply subscribed to your email list. But the opportunities her to really 'wow' your new fan are huge!
This is a great place to tell them a little more about your company or brand, and explain what they will get from you, or what they need to do to get started with your service or offer, etc. It is also a great platform for introducing them to your social media links, your blog, and any other pertinent content or service item that will engage them.
3. New Content Email
While this could be an email designed to offer a new service or product, or even a coupon or trial offer, it can also be used to announce your most recent epic blog post, a new eBook you've published, or the launch of a webinar or online training. The possibilities are only limited by what you can create and offer.
Anum Hussain, writing at HubSpot, notes that you should,
"...make sure your email's call-to-action (CTA) link is large, clear, and uses actionable language. You can also include a large CTA image/button underneath to make the action you want email readers to take crystal clear."

4. Newsletter Email
These types of emails are very common, very numerous, and not always done well. One of the primary uses for the newsletter email format is to promote recent business blog posts. Sometimes, links to these posts are intermixed with other features or stand-alone articles.
The hallmarks of effective email newsletters, however, are brevity and visual appeal. Try crafting your email to use an image along with a headline, followed by a brief summary or introduction, and a call-to-action link that says something like "Read More."
5. Event Invitation Email
This is probably a less common and more targeted and "one-off" email type that still has great potential for generating traffic and interest. Much like a physical invitation sent via postal mail, these emails should have all the relevant information your readers need to make a decision to attend.
In addition, because of their singular and stand-alone nature, invitation emails lend themselves to visuals and powerful imagery. And - unlike the invite you got in the mail - these invitations can allow you to respond and interact directly.
Finding the Right Mix for Your Email Campaign Strategy
Effective email campaigns are a great tool and tactic for your overall inbound marketing strategy. Along with business blogging and other types of content publishing, emails can expand both your reach and impact in a way that most any other medium cannot.
Inbound marketing is powerful approach for building and scaling your business and email marketing can play a significant part of it. But achieving your marketing objectives with an inbound marketing strategy takes time. It won't happen with a few email blasts, blog posts or even a few great email campaigns.
The truth is that your leads and prospects will need to consume your content for a while before they contact you. Yet, without your content compelling them to contact you, your goals may never be met.
The good news is that you don't have to figure out alone. In fact, one of the best investments you can make with your marketing budget is to partner with a solid firm like BroadVision marketing.
Click on this link to get your free Complimentary Inbound Marketing Session so you can make an informed decision, or call BroadVision Marketing at 707-799-1238.