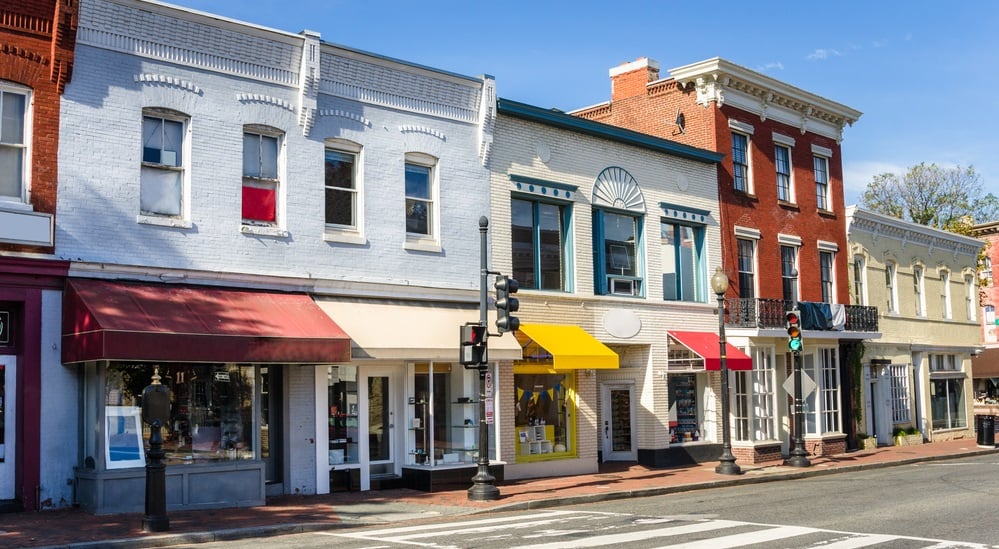 Almost every business has a website. And websites are critical for driving traffic and for the marketing functions of most businesses.
As a result, there is constant pressure on business owners and their marketing staff to get their website seen by more people.
Got Traffic? Why Your Website Matters.
It's a phrase that business owners hear all the time: "You need to drive traffic to your site."
This is absolutely true, but it is far more than just having people visit your company's website. Having thousands of website visits, but having no one clicking into your site or taking action once they're there is analogous to having thousands of people walk by your brick-and-mortar store, look in the windows, but never come inside.
Traffic is essential, but your website and your service or product offerings must be compelling, relevant, and inviting.
This may seem obvious, but it isn't always the case with many websites. To use the our store analogy again, imagine a shop that is poorly organized, dreary and unappealing, and doesn't reflect the promised goods or services communicated by the signage.
Sound a bit far-fetched? Perhaps, yet brands do this all the time with their websites.
The point here is that not only does your website matter, but the content you publish is absolutely critical for not only "driving traffic" but also for attracting the "right" traffic and motivating them to "come inside."
And one of the most effective content tactics for a website is a business blog.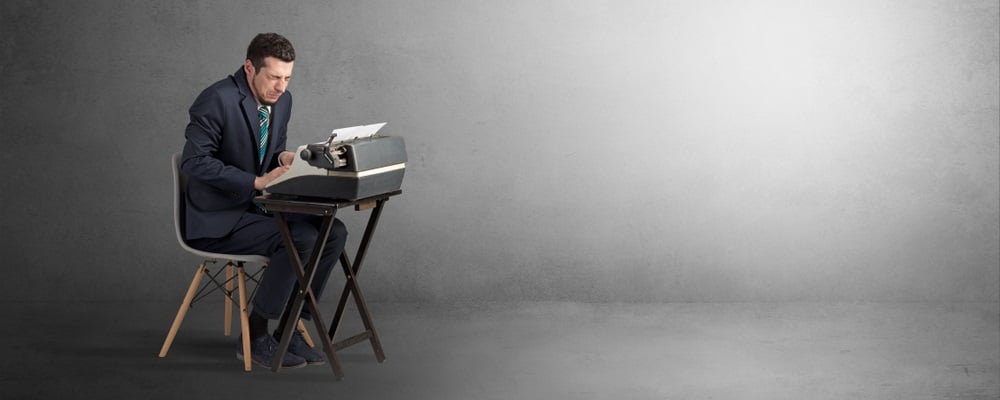 Business Blogs: Are They Still Relevant?
There are many aspects to successful inbound marketing, and having and using a blog on your business website is an effective tactic. But many people today are starting to view blogs like some see email marketing: old school tools and tactics that aren't all the effective any longer.
Really?
It is true that blogging is more than 25 years old. According to one source,
Most experts agree that the first blog was Links.net, created in 1994 by then-student Justin Hall as a place to publish his writing. The site consisted entirely of brief posts, each one sharing a link and some of his thoughts on the content within.
And email has been around for 50 years now.
But here's the thing: email marketing boasts an average open rate of 22.86 percent and manages a click-through rate of 3.71 percent. Not shabby for old-school tech! And strategic business blogs have a similar impact in terms of content marketing.
Here's a few impressive statistics:
Blogs routinely generate 3 times more leads than paid ads
Companies that blog are 4 times more likely to be found high in organic search results
Content marketing using blogs costs 62 percent less than traditional marketing
The bottom line is that blogging is not only still relevant, but is one of the most powerful content marketing tools you can employ to drive traffic to your website.
Five Tips For More Blog-Driven Traffic
Be Strategic About Your Content
The best thing you can do is create better content. But "better content" isn't just about quality. It also means being more strategic with your content marketing efforts. The most successful content is the kind that meets a specific need. [Wordstream]
Create Audience Profiles to Understand Your Users
Spend a little time understanding your target audience and what they are looking for. You can build an audience profile by answering the following questions:
Who is your target audience?
What problems are they facing that you can help solve?
What kind of content are they looking for?
How would they ideally try to find the answers to their questions?
The answers will help you get a clearer picture of your target audience. [wpbeginner]
Use Great Images
It's really important to use good images in any blog posts you publish. The image will show up in links to your post on social media and elsewhere. Quality images attract attention, reflect well on your brand, and can be optimized with keywords. [Style Factory]
Give Your Old Content a New Lease on Life
Update your old blog posts when possible since this will improve the user experience and help increase traffic. When blog content becomes outdated, it becomes less helpful for users and chances are that it won't rank as high in search engines anymore. [bloggingwizard].
Create Great Headlines
According to HubSpot,
You might not realize it, but your headline could be the reason you're losing traffic. In fact, on average, only 20% of those who read your headline will click through to read your article. That means good headlines lose 80% of your audience. Great headlines, though, can make a dramatic impact in the opposite direction. You can increase the traffic to your articles by as much as 500%, based solely on the headline. Not only does the headline affect click-through rates, but it sets the tone and establishes the key subject of the article. [HubSpot]
And here are two "bonus" tips:
1. Make Strategic Use of SEO
Here again, the folks at HubSpot say it well,
"Blogging helps boost SEO quality by positioning your website as a relevant answer to your customers' questions. Blog posts that specifically use a variety of on-page SEO tactics can give you more opportunities to rank in search engines and get customers to visit your site."
2. Write Useful Content - Not "Sales Brochures"
A common mistake that many businesses make with their blog posts is talking about themselves. The temptation to simply a create thinly veiled "sales pitch" and call it a blog article is too much for some business owners.
However, your readers didn't click on the link to your blog post to read about how great your company is - they came for an answer to a question, a solution to a problem, or information to help them do something or make a decision.
Driving Traffic With a Business Blog. Successfully.
The reality is that a successful content marketing strategy built on a blog can drive traffic to your website and create new prospects for your business.
And, with the proper tactics in place, your brand can have an effective and efficient content marketing process.

But achieving your marketing objectives with a great content marketing strategy takes time and know-how. And it doesn't happen with a few, random blog posts or video content you happen to upload.

The overriding fact of content marketing is that people will need to consume your content for a while before they contact you. Yet, without your content compelling them to contact you, your goals may never be met. And, without consistent, high-quality articles published at an optimum frequency, you may fall short of your goals.

The good news is that you don't have to do it all alone. In fact, one of the best investments you can make with your marketing budget is to partner with a solid firm like BroadVision marketing. Click this link to learn how to get more out of your blog posts, or call BroadVision Marketing at 707-799-1238.