Social media has become a given for any brand's marketing efforts. And, if you are a local business, local SEO is a vital component of your marketing efforts, as well. And the former can boost the latter.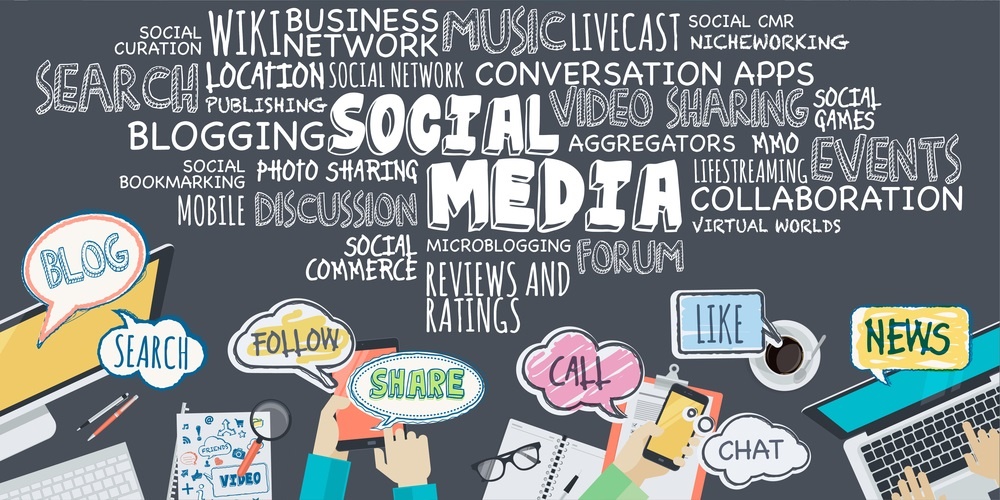 Do your social media efforts directly impact your search rankings with Google? Directly, no. In fact, in 2014, Google's former head, Matt Cutts, stated in a video that Facebook and Twitter pages were "currently" treated like any other web page for search. The bottom line was that social media was not a direct ranking factor.
Does this mean that using social media does not impact your SEO?
Not necessarily.
In fact, the smart use of social media can be a huge boost for local SEO results and can be a vital component of your overall inbound marketing strategy.
Got Social Media? Post Responsibly
There are several key benefits that being on social media can offer for your local SEO results. Here are a few:
Social media platforms can provide local citations for your local business. And what is a "citation?" According to one source,
"A citation is an online reference to your business's name, address and phone number (NAP). Like links to your website, Google uses them when evaluating the online authority of your business. Unlike links though, citations don't need to be linked to your business's website in order for you to be credited for them."
Facebook and other social platforms are also platforms for consumer reviews, for map location markers, that will strengthen the consistency of your brand's name, address, phone number (NAP) information for Google. These features are critical for boosting your brand's online authority.
Social platforms, such as Facebook, let users ask for recommendations. They do this by allowing users to tag a business they like. The key here is to have an active and growing social media presence and to continually work at building a community of users, customers and fans of your products or services.
Another great benefit of an effective social media strategy is its ability to promote your brand and build an audience. "Build it and they will come" might make for an inspirational movie tagline, but it doesn't fly in the digital marketing realm. Once you build it, you must engage your audience and prospective followers.
Fortunately, because of the mind-numbing number of people on social media all over the globe, social media offers a powerful platform for expanding your web presence and building an audience. Social media has become the de facto approach to getting seen and heard in the vast sea of websites on the Internet.
Because click-through rates on links to your website can impact search engine rankings, using effective social media will increases the instances of people clicking on your brand's content. And this impacts your Google's search results.
Leveraging Social Media for Your Content Marketing
You don't have to create new content for each and every social media platform your brand uses. In fact, you can repurpose your content to be used across your platforms. For example, assuming you create videos for your brand's YouTube channel, you can use that content to create short, (15 to 30-second) clips or snippets that can be used on Facebook, Twitter, LinkedIn and other platforms.
The idea is to re-purpose your content for each platform as opposed to creating completely new content every time. Re-purposing might involve editing, re-formatting, or adding elements as appropriate for a given social media channel.
If your website has a guide or tutorial, for example, you could break out the lessons, bullet points, or chapters into a series of videos for Facebook, attachments for an email series, or even a SlideShare presentation. The key is to understand the nature of each social media channel you are engage with and tailor you content to leverage that.
The Changing Face of Local SEO Marketing
Like everything else in the digital universe, the nature and realities of local SEO has evolved over time.
This infographic from MDG Advertising illustrates how local search has changed largely because of the explosive use of mobile search. In addition, it describes what brands can do to maintain high search rankings.



Consumer behavior is a significant factor in the changing local SEO landscape. For example, according to the infographic,
"Restaurant-related Google searches that include a ZIP code have fallen by 30% because searchers now know that their location is evident."
Help With Your Local SEO and Content Marketing
An solid local SEO strategy can effectively boost your your business. But achieving your marketing objectives using a content-based strategy does take time. It won't happen with a few blog posts or other great content. The reality of SEO is that people will typically see your content for a while before they contact you.
The good news is that you don't have to figure out alone. In fact, one of the best investments you can make with your marketing budget is to partner with a solid firm like Petaluma-based BroadVision Marketing. We are your local partner for your local marketing needs.
Click the link to get your free Complimentary Inbound Marketing Session so you can make an informed decision, or call BroadVision Marketing at 707-799-1238. And check out our free Lead Generation eBook to get your started.