---
When it comes to search engine marketing there's no reason a business shouldn't engage in both SEO and PPC tactics for affordable Internet marketing.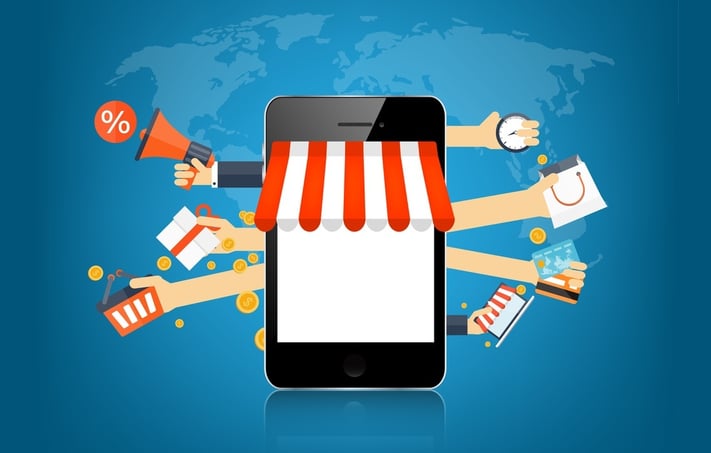 Internet marketing experts will often disagree as to which search-based tactic, or approach to use for boosting traffic to your site.
While some feel that organic search driven by SEO, or search engine optimization, is the way to go, others believe that paid search is superior for results. In other words, PPC, or pay-per-click advertising. Ironically, both camps can present a case for affordable Internet marketing!
Work Hard to Get Found or Pay to be Seen
The truth is that both tactics share common ground. For example, both practices rely on search engines - primarily Google - and the fact that someone is looking for something you do or offer. Both tactics make use of key words to define and narrow their results. And both can be refined to varying degrees to target certain audiences in certain locales.
Both disciplines require set up, analytics, testing, and constant management of the campaigns. And they both require a solid understanding and knowledge of how search engines work, how people actually search for services and products, and what Google is up to on any given day or week.
But they have distinct differences, as well. The most obvious one is that for PPC, or pay-per-click, you must, well... pay for the traffic. With SEO, or search engine optimization, the traffic is theoretically "free" though it costs to set up and manage SEO.
Here are a few of the key distinctions illustrated in this nifty infographic we made: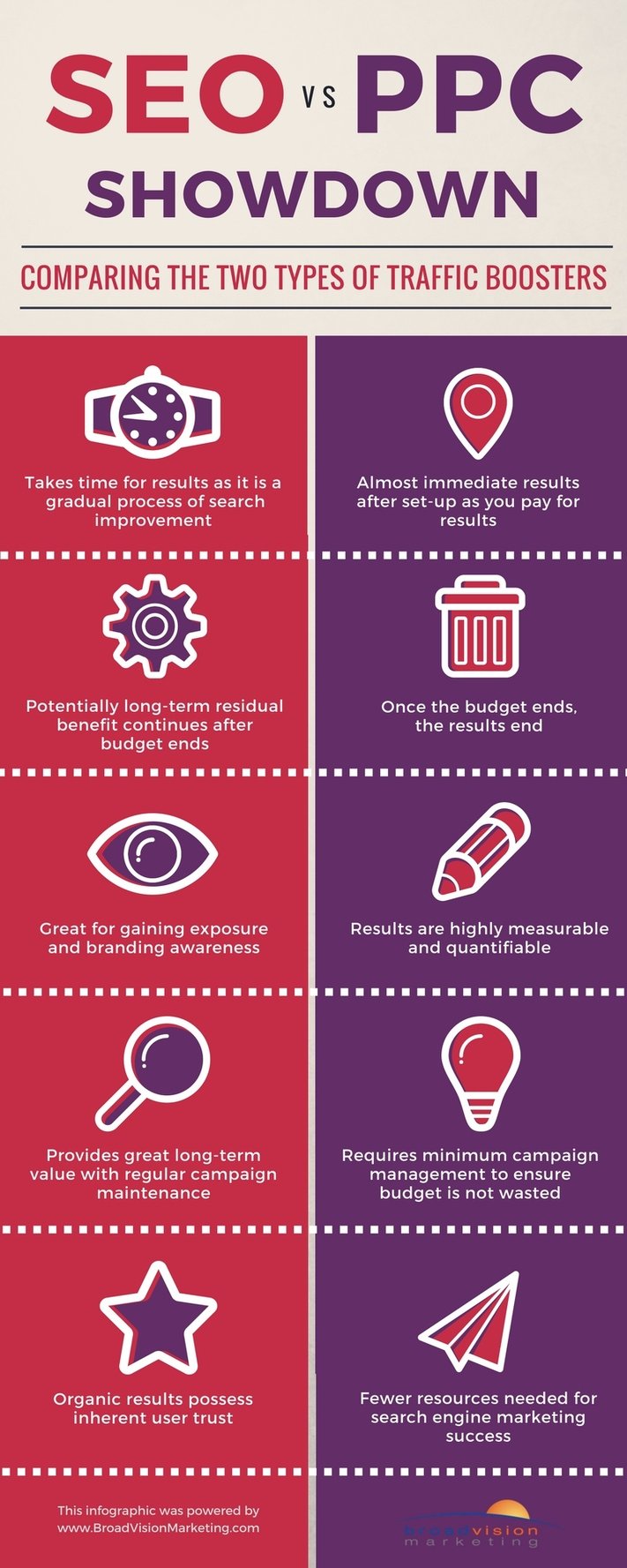 Share this Image On Your Site
While there is nothing inherently "wrong" or objectionable with paying for traffic - advertising, in other words - paid search is still outside the confines of inbound marketing.
So What is Inbound Marketing Really?
Essentially, an inbound marketing campaign is simply a concentrated effort to attract leads and prospects who are interested in a particular topic, or have a specific need. It is the art, science and craft of using quality content to inform your audience, provide an answer, or solve their problem.
And, while it is not running a "sales" campaign in the traditional sense, the long term result is to get more sales, however.
There are a number of differences between what we refer to as "traditional" marketing (e.g. PPC) and inbound marketing. Like the absence of overt advertising, for example. But it's in the execution of the campaign that the real difference between "traditional" marketing and "inbound" marketing becomes apparent.
Inbound marketing campaigns have a number of components that require forethought, planning and orchestration. It involves far more that simply publishing random blog posts, or leveraging social media channels.
And it requires that these various components are found by people searching the Internet for information, answers, or solutions.
This is where the tactic, or practice, of SEO comes in.
Potential Traffic Turbo-Charger: PPC
So, what is PPC then?
As we noted previously, tt stands for pay-per-click, and it is a type of internet marketing in which you as an advertiser pay a fee each time one of your online ads is clicked. Essentially, it's a way to buy visits to your site, rather than working to "earn" those visits organically.
There are a number of variations, but search engine advertising is one of the most popular types of PPC. It allows you to bid for ad placement in a search engine's sponsored links (think AdWords) when someone searches with keywords that are related to your business offering.
For Google, PPC is a bread-and-butter revenue source. It is estimated that AdWords provides upwards of 70 to 80 percent of their income. While this is not an endorsement of the efficacy of pay-per-click in general, or AdWords in particular, it does show that marketers are using it on a massive scale.
In other words, people are clicking on ads.
Why Not Use Both?
Finally, there is a compromise alternative to the either-or approach of many marketers and search marketing gurus. And that is simply employing both tactics in a comprehensive strategy of SEO and PPC.
There are a number of ways this approach can be employed. For some marketers, a simple strategy is to set up a long-term SEO campaign and then launch a "short term" PPC campaign to "boost" the initial traffic and gain some organic search traction and brand exposure.
Another, somewhat more nuanced and complex approach, is to combine the two disciplines and play each one's strength's and shortcomings off each other to potentially maximize the results for both.
Either way, many of the tools and resources are the same and it makes sense to utilize both tactics as your budget and resources allow.
Getting Help With Your Inbound Marketing and SEO
Using inbound marketing for your business is a great way to leverage affordable Internet marketing. But achieving your marketing objectives with a content-based marketing strategy takes time. It won't happen with a few blog posts or great ebook.
People will need to consume your content for a while before they contact you. Yet, without your content compelling them to contact you, your goals may never be met.
The good news is that you don't have to figure out alone. In fact, one of the best investments you can make with your marketing budget is to partner with a solid firm like BroadVision marketing.
Get your free Complimentary Inbound Marketing Session so you can make an informed decision, or call BroadVision Marketing at 707-799-1238.