Business owners and marketers all know that trends come and go. Investing too far into a new channel may be a bust. But the numbers say that video marketing is only going to get bigger.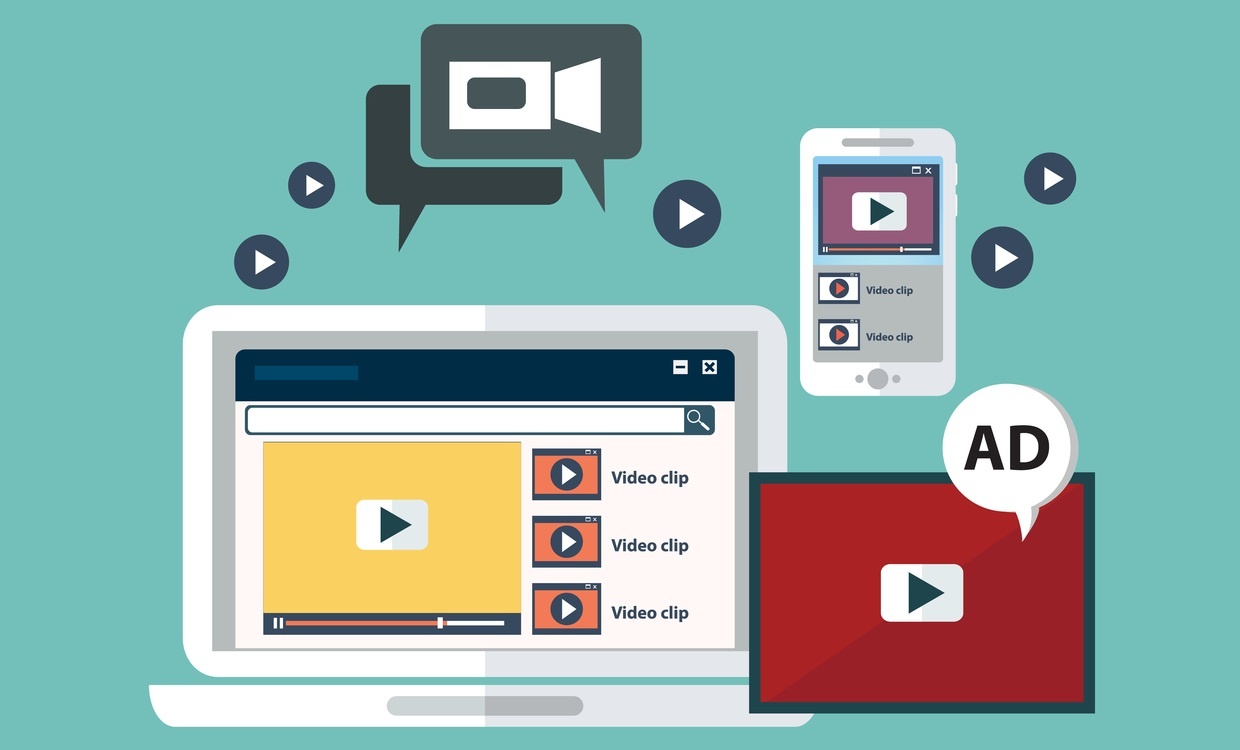 Video marketing is on the rise. The numbers are quite clear that more and more brands dive in - or ease in - and commit themselves to generating video content.
For example, a recent article in CRM Magazine noted statistics from online video hosting platform provider Vidyard that the number of businesses including video in their email has risen from only 36 percent in 2017. In addition, they noted that brands adding video to their landing pages has increased from almost 50 percent last year to at least 60 percent in 2018.
Video Marketing Explained
While it may seem apparent to most what is meant by the phrase "video marketing", what it actually looks like in practice may be a bit vague for many marketers or business owners.
Vidyard offers this definition:
Video in the marketing process can be used as a lead generation tool, as a method of building awareness and thought leadership, or as a content tool to grow or nurture a lead base. Marketing was one of the first business departments to adopt video as a regular medium, and brands have been using video to market their products since before YouTube was popular.
Businesses are using video to generate leads, create awareness and nurture prospects. As we outlined here a few posts back, there are a number of creative ways to leverage the power and impact of video. But the challenge for many marketers is just how to best use video for a marketing strategy.
Questions such as video length, content, platforms and channels, and metrics are not fully answered for every type of product or service marketing efforts. However, the experience and data of those who embraced video early on can guide others in making the best use of this powerful medium.
Nuts and Bolts of Video Marketing
One of the primary considerations for any brand looking to incorporate video in their marketing strategy is content. In other words, what is shown and said in your video matters. In fact, the temptation for too many businesses is to focus on production value, or distribution channels, at the expense of valuable content.
Relevance, value, and substance are absolutely essential for the content of your video efforts. The overall quality, or production value, of your actual video content is important but not as critical. In fact, there are times and places where less polished video content can work far better than over-produced studio footage.
Another primary consideration is the video strategy itself. The problem for too many brands is that they find themselves easing into video marketing sporadically or haphazardly. This is a formula for frustration. Not only will your metrics be wanting and unreliable, a lack of consistency, volume and structure will fail to generate any real impact or traction.
In an article published in CRM Magazine, the President of Transworld Data, Mary Shackett, offers some key recommendations for brands looking to fully leverage video marketing for their products or services:
Develop a formal video marketing plan
Once you identify goals, set revenue, outreach, and loyalty targets
Align video lengths with your marketing and sales funnels
Focus on being relevant to customers
Finally, always remember that social engagement, not just videos, help sell customers
Having a formal, documented, video marketing plan is essential. This allows you to define the vision and overall objective of your video marketing efforts. It forces you to determine the purpose of your videos whether that's brand awareness, lead generation or sales-focused pieces.
With that overarching goal established you then need to document your target goals for measurable metrics such as revenue, outreach and loyalty.
Video length is more or less determined by the type of video, the audience, and the channel. For example, a series of videos for creating brand awareness should be short, such as 15 seconds or less, according to Shackett. On the other extreme, a product tutorial or after-purchase information video might be as much as five to ten minutes long.
Relevancy and value in a video has the same priority as it does for a blog post, eBook or any other piece of content used for marketing. Video simply for the sake of putting something out there will not only be a waste of time and resources, but can actually work against your brand. In other words, be certain that you have something to say that your audience needs to hear (or see, in this case!)
While there are a growing number of social media platforms that are incorporating video - and the big guys like YouTube and Facebook - often your own website is the most productive platform for your videos. Part of your strategy should be to promote social engagement in such a way as to drive traffic to your videos and, thus, your website.
DIY or Outsourced
While it is true that you can easily produce your own video and professional video production can be costly, the real determining factors are often the types of video being made, and the type of industry. High-end consumer brands tend to favor high video quality which is easier to outsource than to produce in-house.
On the other hand, product tutorials and how-to videos can be better done internally by the people who know the product best. In fact, actually using "real" people - i.e. your employees - to demonstrate or explain your product or service can serve to enhance the trust factor of your marketing efforts.
And, finally, many brands find that user-generated video can be frequently used to enhance their own video productions.
Your Video Marketing Partners
Video marketing can be thought of as a vital component of your inbound marketing strategy. And high-quality, relevant, and consistent content is one of the main keys to attracting and winning prospects and customers.
This content can take on many other forms as well, such as blog posts, eBooks, white papers, email, slide decks, infographics, webinars, and even the pages on your website.
However, the challenge for most business owners is in creating this never-ending need for fresh content. Then there is the additional challenge of determining how best to distribute and use that content to carry out an effective marketing strategy.
Fortunately, you don't have to attempt this on your own! Your options for implementing a successful and affordable content marketing strategy also include finding a professional firm that can work with you to maximize your efforts.
A qualified agency like BroadVision Marketing will develop a road map with an implementation time line, marketing milestones, and key deliverables. Using this road map we will create the framework and structure for us to work with you and help you to achieve your marketing goals.
Get your Free Complimentary Inbound Marketing Session to help you make an informed decision or call BroadVision Marketing at 707-799-1238.