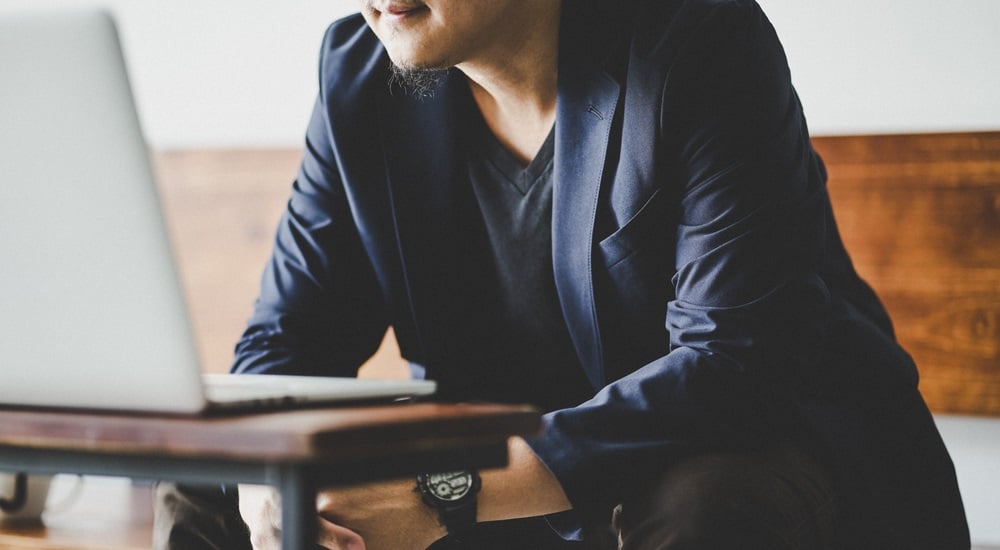 A business blog isn't simply "blogging for dollars" and it hasn't faded away into the misty realm of digital marketing history. Business blogs still rock.
So, what does this mean for you? A quality business blog is still "a thing."
Quality, not Quantity. Solid Content, Not Sales Copy.
When it comes to business blogs and blogging tactics, there are exceptions to every rule. And that include the two in the subhead above.
A blog can be seen as one of several tools used in digital marketing, as opposed to a stand-alone element on your website. It can also be viewed as a foundational piece of a digital marketing strategy, as opposed to an additional activity that happens alongside your marketing strategy.
As for the "exceptions" to the two rules we noted here, quality, relevant content is far more valuable in a blog article than how many you publish. But the more often a business publishes articles, the better.
And solid, useful content is not the same as the sales copy in your ads and brochures. But there is a place for a call to action in every article.
But what about the larger question of whether business blogs are still useful for digital marketing purposes?
A Business Blog Serves More Than One Purpose
Much like email marketing, business blogging is not dead and is showing no signs of expiring any time in the foreseeable future.
So, let's cut to the chase and review some of the main reasons why business blogging is still effective and what it can accomplish for your business.
It helps drive traffic to your website
The heart of digital marketing is getting found and seen online. And blog articles can help make that happen in a big way since just about everyone is online searching, shopping, and researching.
And, according to HubSpot,
Every time you create and publish a blog post, it's one more indexed page on your website, which means one more opportunity for you to show up on the search engine results page (SERP) and drive traffic to your website in organic search.
And think of it this way: once someone clicks onto a link to one of your blog articles they are now in your website and just another click away from everything your company has to offer.
It helps convert traffic into leads
Once you have a visitor on your blog they should be able to see a call-to-action in every blog post.
This is not a "hard sell" piece of advertising copy, but simply invitations to link to or download content such as free eBooks, whitepapers, fact sheets, videos, and other content assets that your prospects would be willing to provide their contact information for.
It can be repurposed for social media
Business blogging can also help you get found on social media.
Every time you publish a new blog article, that is content you can make available for readers to share on social networks such as LinkedIn, Facebook, or Twitter. And this sharing can expose your business exponentially to news audiences. In addition, repurposing your blog content this way helps keep your social media presence fresh.
It establishes authority
Here's how HubSpot explains this,
The best business blogs answer common questions their readers and customers have. If you consistently create valuable content or articles for your target audience, it'll establish you as an industry leader or authority in their eyes.

"Establishing authority" is not a vanity metric as concrete as traffic and leads, but it's pretty powerful stuff. You can use it to measure sales enablement.
And, in case you're wondering, sales enablement is the process of providing your sales team with the resources they need to close more deals.
It helps with link building
While the truth is that business blogs can do much more than all this, we'll wrap up our overview with this SEO-centric benefit: link building.
And, without getting overly technical, suffice it to say that inbound links or backlinks are among the 200 factors the Google algorithm considers when ranking a site on its search engine result page. These are simply links on on another website to your website.
SEO experts as well as small business marketers also believe backlinks to be one of the top three most crucial factors in search engine optimization. But almost half of SEO practitioners also say link building is the most challenging part of search optimization.
Your blog articles can provide ample opportunities for other, authoritative websites to link back to yours.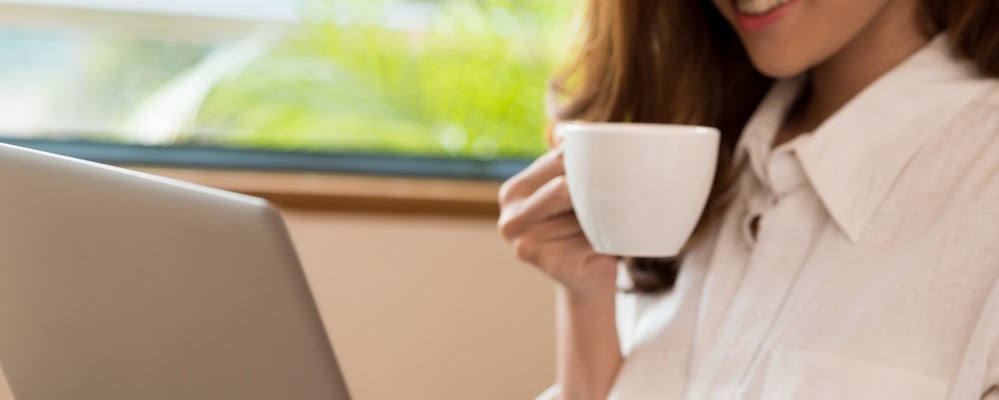 Basic Business Blog Stats: Nuts and Bolts
We've talked about the value and necessity of business blogs here before, but it bears a bit of repeating from time to time.
Simply saying that blogging matters really isn't always enough to convince a business owner or marketing manager to start a regular business blog. But oftentimes, the numbers tell a story that can be far more compelling.
And here are some numbers to help make our case:
Blogging is such a scalable and affordable approach that it's the

third-most-common content marketing strategy for businesses. (HubSpot)
Half of the top 200 Fortune 500 companies had a corporate blog in 2018. (Daily Infographic)
Marketers that prioritize blogging see 13-times the ROI of businesses that don't. (HubSpot)
70% of people would rather learn about a company through articles rather than advertisements. (DemandMetric)
80% of internet users interact with both social media sites and blogs. (DemandMetric)
Blogs can result in a 434% increase in indexed pages and a 97% increase in indexed links. (DemandMetric)
Companies with blogs produce an average of 67% more leads monthly than companies that don't blog. (DemandMetric)
As with any digital marketing tactic, there are challenges with business blogging that you'll need to consider.
For example, in addition to providing the resources, time, and personnel to generate, publish, and manage your business blogging efforts, you will need to be aware of the inevitable obstacles that come with reaching your blog audience.
These include low attention-spans of typical readers and the subsequent need to produce content that can be easily skimmed. In addition, you will likely need to accommodate your readers' growing demand for content that includes other assets such as graphics and videos.
According to HubSpot, 43 percent of readers say the skim blog posts. And he marketing blog site, Buffer, reported that 55 percent of its online visitors read articles for 15 seconds or less.
The good news is you don't have to do all this alone - or even yourself.
Digital Marketing and Business Blogs. A Beautiful Thing.
The reality is that a successful digital marketing strategy incorporating a business blog will help drive traffic to your website, create new prospects, and increase sales for your business.
The bottom line? A business blog works.
But achieving your digital marketing objectives with a great business blogging strategy takes time and know-how. And it doesn't happen with a few, random blog posts or some video content you upload every few months.
However, with the proper blogging tactics, your business can benefit from an effective digital marketing process.

And, as some wise person once said, "It's a process, not an event."
This is especially true for digital marketing strategies. Your audience will need to see and read your content for a period of time before they contact you. This is why your content - such as blog posts - must be consistent, frequent, and compelling.
The most effective digital marketing strategies are built on consistent, high-quality blog articles published at an optimum frequency. Other content is important, to be sure, but without a solid business blogging platform, you may fall short of your digital marketing goals.
And the good news is that you don't have to do it all alone.
In fact, one of the best investments you can make with your marketing budget is to partner with a solid firm like BroadVision marketing.
Click the link below to learn how to get more out of your digital marketing efforts, or simply call BroadVision Marketing at 707-799-1238.