Like many other mediums, content marketing gets analyzed and dissected regularly by marketers and others. And, like many other mediums, there is a bit of debate on whether it is a science or and an art. The consensus is that it's probably both.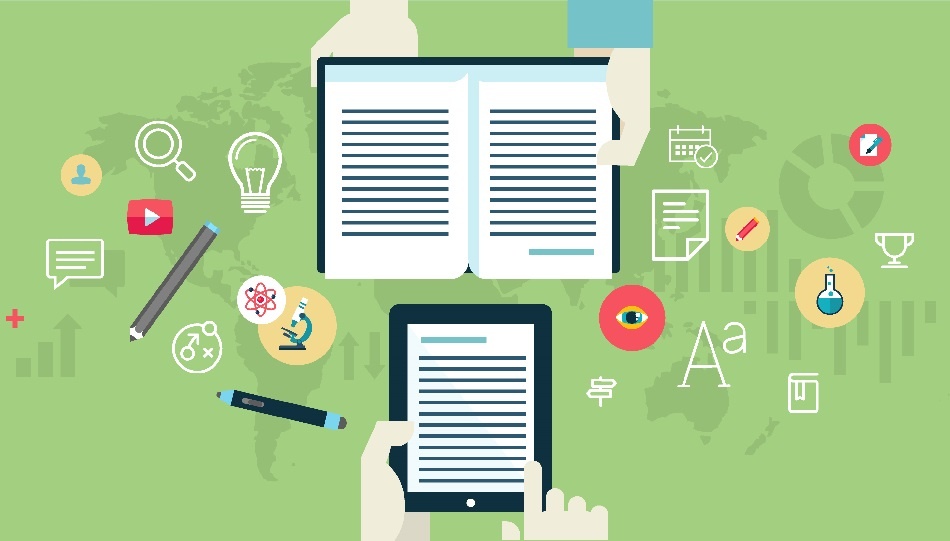 What the question really brings out is the need to know how it works and why? Content marketing is not a new discipline, nor is it particularly unique. Most observers will point back to 1895 when the John Deere company first published The Furrow, a magazine for customers.
According to an article at Contently.com, this was not only the first content marketing piece published, but the longest lasting,
The Furrow's first issue was printed in 1895, and its popularity quickly snowballed; circulation grew to reach more than 4 million consumers at its peak in 1912. Today, the magazine reaches about 570,000 consumers in the U.S. and Canada, and about 2 million globally, through the same legacy network of John Deere dealers that distributed the original magazine.
The thrust of this magazine was simple: deliver useful information to their audience in a format that would also keep their brand top of mind.
Content Marketing Almost 120 Years Later
Today this same concept is carried out with a plethora of content types - including print magazines - but typically with digital forms. Whether it's blog posts, videos, whitepapers, checklists, podcasts - it is all content and, when positioned and distributed properly, it can market your brand.
The art aspect of content marketing focuses primarily on the storytelling qualities of content, the emotional triggers that are targeted, and the effort to align the tone, language, and look with the psychographics of your target audience.
The science of the content marketing focuses on best practices supported by metrics, analytics, and projections based on prior performance. Which underscores the need for measuring and tracking your efforts and results regularly.
Here's a graphic representation of the marriage between the art and science of content marketing:

[courtesy of kapost]
The art behind effective content marketing can be described, observed and even "taught" to a certain extent. But the bottom line is that it is an acquired skill set that only comes in the doing.
The science of content marketing, on the other hand, can be measured, analyzed and parsed to death! From years of experimentation and following trends and the evolution of technology, practitioners of content marketing can apply a largely scientific approach to their efforts. Even if they are less than artful.
Unfortunately, too many brands continue to create and publish content somewhat randomly without a plan and with little or no follow-through. Commonly referred to as the "Shotgun" approach, or "Spray and Pray" method, this lack of strategy will yield little in results and huge amounts of frustration.
This doesn't have to be your approach. If you find that the whole concept is a bit overwhelming, or you simply don't have the time or resources to pursue content marketing properly, you have options.
Content as Part of Your Inbound Marketing Strategy
Using content for inbound marketing can do wonders for your business. And getting your message out there is, in some ways, easier than ever before.
But achieving your marketing objectives with a content marketing strategy takes time. It won't happen with a few blog posts or great video.
People will need to consume your content for a while before they contact you. Quality, relevant content will drive your organic search traffic and boost your SEO results. In fact, without your content compelling them to contact you, your goals may never be met.
The good news is that you don't have to figure out alone. In fact, one of the best investments you can make with your marketing budget is to partner with a solid firm like BroadVision marketing.
Click here to get your free Complimentary Inbound Marketing Session so you can make an informed decision, or call BroadVision Marketing at 707-799-1238.