Every operation of a business rests on fundamentals. This includes marketing, and especially content marketing. However, unlike functions such as bookkeeping, content marketing changes. So what are the "must-have" components of a good strategy?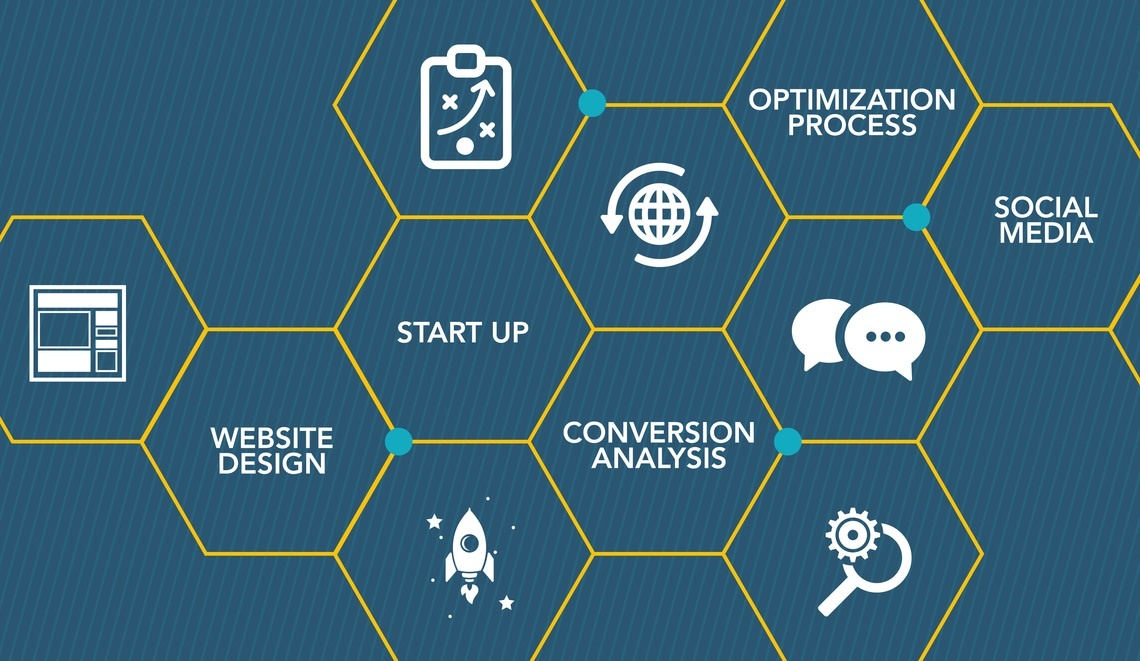 Back in the latter half of the last century, famed football coach Vince Lombardi had a unique way of starting off the pre-season training. He would walk to the front of the room with football in hand and say,
"Gentlemen, this is a football."
Everyone present understood that he was going to start with the basics and reinforce the fundamentals of the game. In content marketing there are also essential fundamentals that need to be reinforced from time to time.
Especially since they tend to evolve each season!
Gentlemen, This is a Blog
In 2018 it is still true that a business blog is the foundation of and primary home for your brand's content. While most people tend to think of a blog as simply a written article, remember that a blog post can also take the form of a video, infographic or even an audio podcast, if desired.
But, yes, it is typically and primarily the home base for your written content.
As we've noted here previously, a blog by itself is somewhat insufficient, however, to be a comprehensive content marketing strategy. And that's where the other fundamentals come in.
While this list is not exhaustive nor necessarily reflective of what other experts might prescribe, we feel that it represents a solid foundation of content marketing "must haves."
A Written Plan
This is where a majority of businesses drop the ball, pun intended. HubSpot and others have found that too many companies employ a content marketing strategy without a written strategy plan. In fact, less than 40 percent of them have an actual written strategy in place. The problem that occurs is that direction and goals are either vague or non-existent.
And, while it is a recommended approach, content marketing without a strategy is less than effective.
However, by documenting your content marketing strategy, you can have a distinct advantage over your competitors, even those who are also engaging in content marketing. Someone once said that, "If it's not written down, it's just a rumor."
Although this was said in reference to company procedures and policies, the same could be said for a marketing strategy.
Content Distribution
As we noted earlier, simply having a blog is not enough. Your valuable content has got to be distributed through a multi-channel approach to reach as many prospects as possible. Simply put, they're not all coming to your website. At least, not yet, anyway! So part of the strategy is to find them where they are.
And a good content distribution approach not only uses a variety of channels and media to promote and distribute content, it uses the power of an offer. In other words, it incorporates relevant and value-based calls-to-action to increase the response to your content.
Distribution of your content can be accomplished through email, a newsletter and your social media platforms. You can also use what is referred to as "earned media", which is third-party channels and platforms including guest blog posts from you, social media retweets or shares, and even media mentions or reviews.
Social Media
As noted above, these platforms represent a powerful set of channels for distributing your content. In addition, they can serve as stand-alone platforms for creating and publishing content that doesn't originate from your website. Videos on a YouTube channel, for example, or Instagram images and stories, to mention just a few.
No need to reiterate here the explosive growth of social media over the last decade. Suffice it to say that if your brand is not making use of at least a couple of popular social media platforms you're missing out. And you can bet your competition is not making that mistake.
Regardless of what you may personally think about social media, that fact is that a vast majority of your customers, leads and prospects are actively engaged on Facebook, Twitter, Pinterest and LinkedIn. So should you. And your brand's content should be prominent there, as well.
Search Engine Optimization
Otherwise known as SEO, this fundamental application is essential for successful content marketing. It has been noted by sites such as Marketo that SEO is now "intimately and irreversibly connected to content." What this means for the content marketing practitioner is that SEO must be employed from the outset and throughout the content marketing process.
Like content marketing itself, however, SEO evolves and changes constantly. It's been said before many times, but what worked just five years ago for search engine optimization doesn't work so well today - or at all. There are, thankfully, some "semi-constants" in the world of SEO. According a post at the Content Marketing Institute,
"SEO experts play up all sorts of variables, but not all variables have the same weight. Content and inbound links trump everything all the time."
While there is much more to consider and much more that should be tracked, analyzed and adjusted for an effective content marketing SEO effort, the bottom line is that SEO is essential for content marketing.
Optimizing Your Content Marketing Strategy
You already know that implementing content marketing can boost traffic for your business, but did you know that achieving your content marketing objectives takes time? Unfortunately, it won't happen with a few blog posts or some other great content.
People will need to consume your content for a while before they contact you. Yet, without your content compelling them to contact you, your goals may never be met.
The good news is that you don't have to figure out alone. In fact, one of the best investments you can make with your marketing budget is to partner with a solid firm like BroadVision marketing. Click this link to get your free Complimentary Inbound Marketing Session so you can make an informed decision, or call BroadVision Marketing at 707-799-1238.