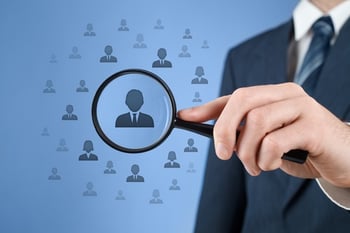 Every business needs new customers. There's an old saying that if you got no business, you don't have a business. And one of the best ways of attracting that "business" is through an inbound marketing campaign.
An inbound marketing campaign is a concentrated effort to attract leads and customers who are interested in a particular topic, or have a specific need. It is not a "sales" campaign, certainly not in the traditional sense, but the long term result is to get more sales.
But it's in the execution of the campaign that the real difference between "traditional" marketing and "inbound" marketing becomes apparent. Inbound marketing campaigns have a number of components that require forethought, planning and orchestration.
So whether you're thinking of your first campaign or just want to review the basics, this simple, 5-step process to execute your next inbound marketing campaign will help.
5 Key Steps of an Inbound Marketing Campaign
While there are a number of elements involved for each step, a quick overview would look like this:
Step 1: Determine Your Offer Mix
Inbound marketing campaigns are based on creating an effective mix of offers, or content. The objective is to create a number of valuable content pieces that you think will drive traffic and eventually create conversions Starting with around 4-5 different offers of varying formats is a good strategy, but remember that this can always be increased if needed.
Step 2: Set a Timeline and Goals
The timeline will be different for each campaign and is tied directly to your campaign goals. Think about how to spread out your different offers to maximize their impact without having them run so long that the overall theme is diluted.
As a rule of thumb, campaigns typically run anywhere from 30 to 90 days, with your offers spread strategically throughout the timeline of the campaign.
Step 3: Drive Traffic
To support your campaign and drive traffic to your offers, give the rest of your communication channels an effective and strategic push for your campaign:
Blog Posts: Dedicate a percentage of your blog posts to the topic your campaign covers.
Social Media: Post offers to your social media channels, and join existing conversations on other blogs and forums.
Email Series: Launch some of your offers with an introductory email. Segment your list to include people who are most likely to be interested in the content – don't just blast a general email to everyone.
Step 4: Nurture Your Leads
The Number One rule of inbound marketing is: "Provide value." Inbound marketing is not the place for high-pressured sales pitches. Not everyone drawn into your campaign is ready to make a purchasing decision. Give your leads more and more information to nurture them through the sales funnel.
As your lead becomes more engaged in the content and opts to download additional offers, start to introduce them to your product or service. If they aren't interested, don't push a sales call on them. If they do continue to click through on your emails and convert on your offers, they may be ready to hear more.
Step 5: Track Your Metrics and Report On Them
There are a few metrics that are critical to measuring the success your campaign. When you bring your campaign to a close, you should be able to report on the following items:
Views: Measuring the number of views will give you a sense of how effective your promotion was. If your views were low, you will know to evaluate and improve your promotion channels and strategy.
New Leads: New leads are critical to your sales team and are an indicator that you're tapping into a market or segment, and that your content was effective in attracting people to your company.
Total Submissions: Form submissions are critical. They are another type of engagement and they reveal of what your leads are interested in.
New Customers: The number of new customers is certainly an important metric, but you often can't measure this fully until some time has passed. It is valuable, too, to measure which campaigns brought in actual customers or just more leads.
A "Picture Perfect" Inbound Marketing Strategy
Here is a basic overview of the process :
An inbound marketing campaign can be as simple as three or four content piecesand a strategy spread out over three weeks, to a multiple-piece campaign involving numerous landing pages, email strategies and a four-to-six month timeline.
Either way, the strategy all comes down to these five simple steps!

Getting Help With Your Inbound Marketing
The approach of inbound marketing holds great promise for your business. But achieving your marketing objectives with a content marketing strategy takes time. It won't happen with a few blog posts or great ebook. People will need to consume your content for a while before they contact you. Yet, without your content compelling them to contact you, your goals may never be met.
The good news is that you don't have to figure out alone. In fact, one of the best investments you can make with your marketing budget is to partner with a solid firm like BroadVision marketing. Click on the button below to get your free Complimentary Inbound Marketing Session so you can make an informed decision, or call BroadVision Marketing at 707-799-1238.
---

Jaco Grobbelaar is the owner and CMO of BroadVision Marketing. BroadVision Marketing works with business owners to put in place inbound and outbound marketing strategies that consistently secure new clients. The BroadVision Marketing Training Center is located in Petaluma, CA and primarily serves companies in the San Francisco Bay area.
Jaco can be reached at jaco@broadvisionmarketing.com or 707.766.9778 or connect with Jaco on Facebook -www.facebook.com/broadvisionmarketing - and LinkedIn -www.linkedin.com/in/JacoGrobbelaar.