Most business owners realize that websites are not permanent fixtures and must be updated periodically. But many businesses still commit deadly sins with their new designs. Don't be that business.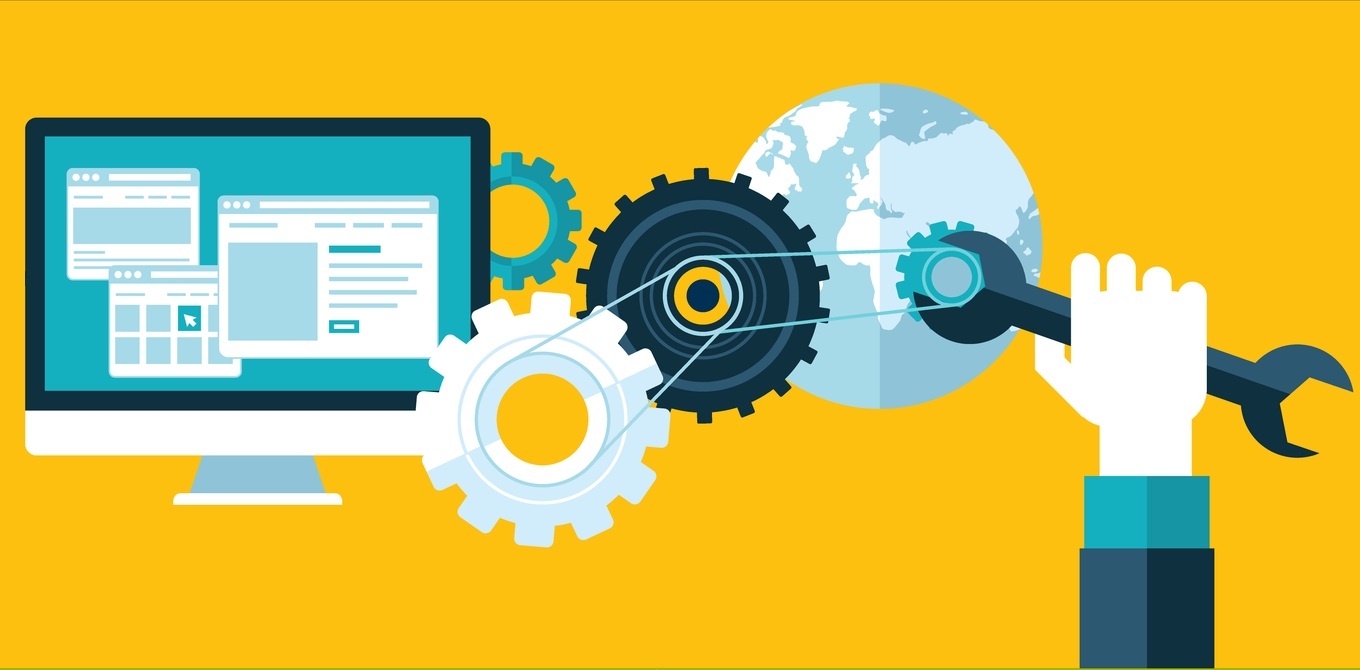 Have you ever wondered what makes for a really good website? There are many factors and design is one of the main elements to consider. All the things your website visitor cannot see are important, but what that visitor does see and experience is arguably more important.
At least, it is to your visitor. And it had better be good or they are unlikely to come back!
The Seven Deadly Sins of Websites
It's not enough to just hope for the best and think that your crappy web design will be "good enough." If you want to avoid having visitors wishing they hadn't found your site before they quickly click away, you have to confess your website design sins and make restitution.
Or, better yet, make a better website.
So, what are the "Seven Deadly Sins" that you could commit with your website? Well, first, be assured that there actually many more than that, but these are probably the worst of the bunch. Secondly, they are all things that can be eliminated, corrected or changed.
So let's get to it...
1. Loads Slowly
No one likes to wait for a site to load. This is true for the loading times on all devices . What is considered slow? Ten seconds to load? Five? Or even three? Yep! In fact, a good loading time is measured in milliseconds. And, to make it worse, even Google will penalize your site if it is too slow and your visitors quickly leave to go elsewhere. While much of the speed rests with your hosting service, your website design can help significantly.
2. Not Mobile-Friendly
The number of people using mobile devices increases on a daily basis. If your website does not have an engaging, mobile-friendly design that your audience can access quickly and easily, they probably won't. Sites that don't fit the screen on a mobile phone, or take forever to load (see above!) won't be visited. Simple as that. By not providing a mobile-friendly version you may see a negative impact on your search rankings. And a site with a solid mobile-friendly presence will potentially see a boost in rankings.
3. Not Optimized For Search
If you built a business but had no signage, no directory listing, no... anything! - would people ever find your store? No. Not even if they were looking for a business like it. That's what happens to websites that fail to optimize for search engines. People are looking for a business like yours on the web, but if the search engines don't know you're out there, you might as well not be.
4. Not Designed For Conversions
You website is not a museum piece. Hopefully, visitors don't show up to admire your content and cool images and then move on. If you are a business, organization, or non-profit, you probably want people to DO something once they show up. Bad designs make this difficult or impossible. A site that doesn't have a clear and compelling call to action might as well be in a museum.
5. No Email Capture Forms
Closely related to the fourth deadly sin, not having a way to capture your visitor's email address and name is tantamount to selling things to strangers out of the back of your car. No names are exchanged and no way to track the transaction. But no way to get a repeat sale, a loyal customer, or a client for life. Just two ships passing in the night. Or the Internet.
6. Not Linked To Social Media
Maybe you're not big on social media. That's fine. But odds are that your prospects and customers are. And if your site does not leverage the reach and impact of social media platforms, it will be a squeaky, small voice in a sea of loud voices. A site that doesn't allow users to quickly access social media pages instantly limits that brand's reach, visibility... and traffic.
7. Not On SSL
Do you find "http" versus "https" confusing? Understandable. Or irrelevant? Not good. Google thinks data security is very relevant. In fact, since late last year, if your website doesn't have an SSL certificate, it shows a 'Not Secure' notification in the URL bar. An SSL (Secure Sockets Layer) is the standard technology to establish an encrypted link between a web server and a browser. It ensures that all data passed between a web server and a browser remains private and integral. Acquiring an SSL certificate changes the "prefix" of your URL from "http" to "https". And Bob's your uncle!
Website Design as a Marketing Strategy Component
Your website is your prime real estate on the Internet. It is your digital home-base and your inbound marketing platform. As such it is (or should be) a major piece of your overall marketing strategy. So it makes since to do everything you can afford to have the best designed, most optimized, and fully leveraged website possible.
This is true whether you are a brick-and-mortar operation with a website, or an online business whose website is their actual "store." Don't fall for the lie that physical businesses only need to have an "online brochure" type of website. You are cheating both yourself and your customers with that.
And if you are a strictly online entity then you already know that your website is your lifeline and requires as much improvement as you can afford.
Yes, it requires an investment. However, the good news is two-fold:
It doesn't have to break your budget
It will pay for itself and beyond
The truth is that the costs for website re-design vary tremendously and often you are only looking at some relatively minor additions, tweaks and adjustments. The key is to determine what your ideal site would look like and do as much as you can to make it that way.
Update Your Website for Better Results
You might be somewhat limited in what you can do with your existing design. Fair enough. But just know that keeping visitors on your site long enough to become leads is crucial. Invest in as much updating as you can afford. And come to grips with the fact that it really is an investment.
Here's a bonus (and mind-numbing!) mistake too many businesses make with their sites: no call to action. Seriously? What action do you want visitors to take when they land on your homepage? Figure that one out and then create a prominent, clickable "call to action", or CTA, button. The call to action on your homepage should be designed to draw visitors further into your site.
You can and probably should have more than one CTA, but it's also important not to overload your website with too many CTAs. If you have too many, you'll simply create more visual distraction for users and that can lead to a confusing user experience.
Help With Your Website
If you are considering getting help with your company's marketing efforts, it is helpful to have the insights of a third-party, a marketing professional, to assess your website and assist with your strategy. BroadVision Marketing offers helpful information on creating effective marketing strategies.
You can get free advice with your Free Complimentary Inbound Marketing Session and also learn more about your website and its place in Inbound Marketing. You can also call BroadVision Marketing at 707-799-1238.