Email has already demonstrating not only its staying power, but also its power to engage. Using email is a sure tactic, but how do you do it well?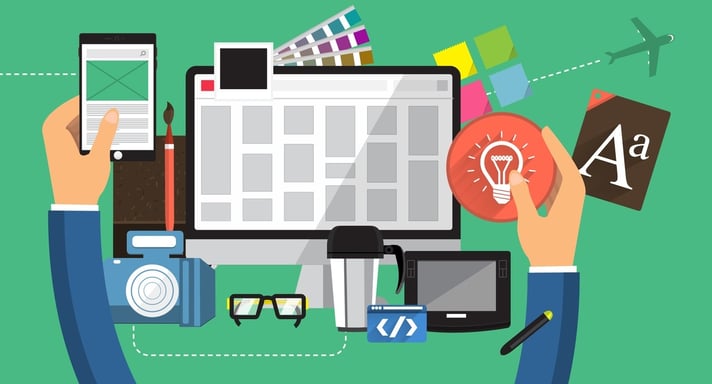 In Part 1 of our email marketing super powers series we looked at the compelling facts and reasons for using email as a predominate marketing tool. In today's post we will consider all the wonderful things you can do with email to make it work for you.
There are a number of reasons for using email in your marketing efforts. In addition to generating leads and qualified prospects, email can be used effectively to nurture prospects, foster relationships with existing clients and customers, inform and educate your email audience, and even to elicit referrals and recommendations.
Using Email Marketing to Get Leads
This is probably the number one use of email marketing for most businesses in most situations. The details can vary, but a brief overview might look like this:
Establish your objective. Typically, the goal would be to attract good leads, or prospects. Actually making sales via an email is not likely for most businesses.
Build an email list. You can buy a list, rent a list, but better to manually build one through various means.
Plan your first campaign. A campaign

is a planned series of

email

messages delivered at intervals.

Create your campaign. Most campaigns are created and delivered using a

marketing automation service.

Track and measure your results. One of the advantages of using an email marketing platform is the availability of tracking tools.
There is, of course, a wealth of details behind each of these steps and likely additional steps could be included, but this is a typical email marketing campaign workflow for most purposes. Building an email list of your own is preferable to buying or renting lists, in most cases, but it is a notoriously labor intensive and lengthy process for most businesses.
There are effective alternatives you can pursue while building your email list, however. One of these is often referred to as "warm email" prospecting. According to copywriting coach and expert Ed Gandia,
Warm email prospecting is not your standard, everyday email prospecting. This is not about mass emailing. It's not about sending newsletters or trying to automate your prospecting. In fact, it's the opposite of all that. Think of warm email prospecting as "artisinal prospecting." Each email must be personally handcrafted and written for one person only.
The key to making these emails successful is to incorporate a high degree of personalization, relevance and keeping them short. Even sending out 10 such emails a day, manually, over the course of two weeks means you have personally contacted 100 potential prospects with an invitation to further a "conversation."
There are many elements that make up successful emails for generating leads, but research has shown that there are a select number of tactics, or practices, that are most effective. According to a report by Ascend2, these are the four most effective email marketing tactics used:
Message Personalization
Meaningful Call-to-action
List Data Segmentation
Testing and Optimization
Don't let this dissuade you from the idea of email marketing, however. Like any other marketing approach, there is a wealth of information and quality resources to turn to that will help you master this strategy. In the meantime, focusing on starting small, simple and with high quality is a great place to start.
Using Opt-In Forms to Build Your Email List
This is a classic approach for email list building and using your website, blog and social media platforms to gain subscribers to your email list can be quite successful. It's not enough to simply have a box on your site that says, "Subscribe". Most people need an incentive to hand over their email address as most people know that they will probably be marketed to once they've done that.
Fair enough. Offering an incentive for subscribing in the form of a lead magnet, or content upgrade, serves two purposes: it increases the likelihood of obtaining email addresses and it provides an opportunity to "wow" your new prospect with your awesome content.
Also, you can use your everyday emails and your "warm" emails for prospecting to include an opt-in for subscribing. In fact, any communication that can accommodate a link or an actual opt-in form could be used to add subscribers. And once you have built your list to a few hundred addresses you can begin to organize your list for marketing efficacy.
Segmentation is the key here. According to ConvertKit,
Stated simply, email segmentation is the process of putting your email subscribers into different buckets and speaking to each of those groups directly.
This doesn't have to be overly complex or detailed. Just sorting your subscribers by general types or target markets or categories that make sense to you is sufficient. Labeling, or "tagging", your segments helps you determine what emails to send and when, and keeps your efforts organized.
Using Email Marketing to Maintain Relationships
Remember, people want to do business with those they know, like, and trust. And ongoing email messaging can foster and maitain the "like and trust" element of your client/customer relationships.
So what can you do with email to make this happen?
There are a number things you can send to your subscribers, clients and customers. The most common tool, or platform, for regular email messaging is a newsletter. The beauty of a digital newsletter is that the formats and features available are almost endless. It can be simple and text-based, or extravagantly designed with all sorts of features and functions.
For most brands, however, simpler is not only easier but much more cost effective. Especially if you plan to reach out to your subscribers more than once a month. And you don't have to be tied down to the same format, text-based content every time.
Here is a short list of content items you could potentially send:
1. An obvious choice is your latest blog post. While some marketers feel this is a bit redundant, keep in mind that most of your audience probably is not going to your website regularly to read you blog. But if it shows up in their inbox the odds are much higher that they will click through to your site. A double win!
2. A client success story. Also known more formally as a case study, this is a great way to reinforce your brand and the benefits of your product or service without being "sales-y" or interruptive. If you are comfortable with the technology involved, you can even include a link to a video version on your website.
3. Invite them to a webinar or event. Even if you are not creating or hosting webinars, you might partner with someone who does and would provide benefit to your own subscribers. Perhaps you are involved in a live event such as a trade show or business expo. Here's a chance to let everyone know!
4. Imbed video in your email. This is becoming much more simple with the use of HTML5 format and the tools available with most email marketing services such as MailChimp and InfusionSoft. Videos under a minute in length can be used to communicate a variety of messages leveraging the power of that medium.
5. Give away Tip Sheets and Tools. These can be PDFs that contain relevant and actionable information or processes that provide real value for your recipients. Part of the beauty of these types of content is that they can be used everywhere - your website, blog posts, social media uploads, etc. Your mileage may vary.
6. Include a free short course. If your newsletter offers a small number of articles or content items, you can add a series of free lessons over the course of three to five newsletters. This not only provides useful content, but can offer added incentive for your readers to anticipate the subsequent emails.
7. Give away exclusive coupons or offers. You want to be selective here since too many offers too often will cause your emails to be viewed simply as more "advertising", which it shouldn't be. But an occasional special offer or discount of some type is a great way to foster a sense of "exclusive privilege" in your readers.
The possibilities, while not endless perhaps, are certainly vast. Even if you commit to sending an email newsletter once a week - which is a good frequency to aim for - you can always have plenty of fresh content to include. Even and occasional "old" piece of content can be reused if it is still relevant and useful. The well really doesn't have to run dry.
A Resource For Your Email Marketing
Inbound marketing is powerful approach for building and scaling your business and email marketing is a significant part of it. But achieving your marketing objectives with an inbound marketing strategy takes time. It won't happen with a few email blasts, blog posts or even a few great blog posts.
The truth is that your audience will need to consume your content for a while before they contact you. Yet, without your content compelling them to contact you, your goals may never be met.
The good news is that you don't have to figure out alone. In fact, one of the best investments you can make with your marketing budget is to partner with a solid firm like BroadVision marketing.
Click on this link to get your free Complimentary Inbound Marketing Session so you can make an informed decision, or call BroadVision Marketing at 707-799-1238.