Showcasing your clients before, during, and after they have benefited from your product or service is a powerful way to communicate your offering to prospects. Why? Because everyone loves stories!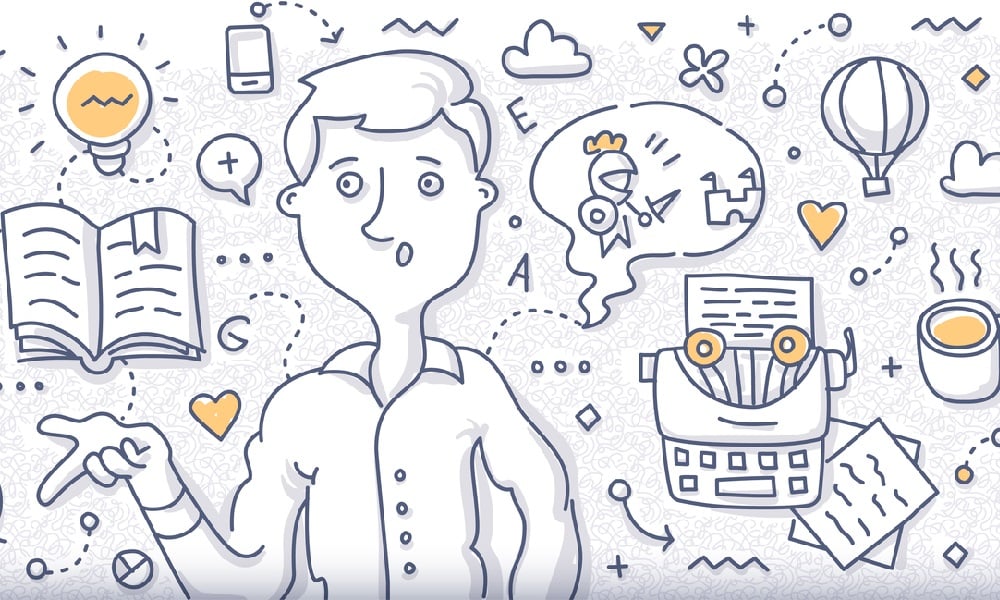 There are a wide variety of content types that can be created and used in your inbound marketing. While blog posts are probably the most common and most versatile types of content, there are other forms of content such as infographics and videos that generate high numbers of shares and web traffic.
But case studies stand out as one of the most powerful and profitable content types you can produce.
What Is A Case Study, Anyway?
A customer testimonial is a great thing to have, but that's not a case study really. And, while a solid case study is a powerful marketing tool, a typical sales brochure is not a case study either.
According to an article on Forbes.com,
"Case studies are essentially analyses of a given situation to demonstrate an effect; generally, this means showcasing a client before, during, and after you provided services for them."
Typically, a case study involves original research, interviews with customers or clients, and a structured format that presents a compelling case for the benefits of your product or service. While the overall tone is usually more objective and informative, case studies can and should a personable feel, as well.
OptinMonster notes that,
"Generally speaking, there are three major parts to a case study. You start with the problem, outline the different solutions available, and then offer proven results that showcase your product/service as the optimal solution for the problem. In essence, a good case study highlights "What's in it for me?" from the target prospect's perspective."
The piece should express the "voice" and personality of your brand. However, a case study is not the place for self-promotion. This is where many companies drop the ball - they can't seem to help themselves and want to insert some bit of overt "sales-y" text in everything! But, in a case study, this is unnecessary and can be counter-productive.
Think about it: a classic case study features your own customer's story testifying to how wonderful your brand is. In other words, brand promotion is inherent in the nature of a case study.
Benefits of a Great Case Study
Among other things, case studies are targeted, specific, data-rich and evergreen. They can be used in many ways and in a variety of content formats. They can be printed for use in sales activities such as trade shows, uploaded on a dedicated page on your company website, and converted to slide decks, videos, and other types of presentations.
Because a case study directly addresses problems, challenges or concerns that are specific to your audience, they have a much higher appeal to prospects than more generic content. And, as we noted already, the nature of the case study is such that it essentially contains a "built-in" call to action, or CTA.
While specific data varies from industry to industry, it is safe to say that the ROI on case studies is far higher than blog posts and other more common content types.
Case studies done well and properly do require longer production time than a typical blog post, and must have the involvement of an actual customer or client. For this reason, case studies are not nearly as common as the more self-promoting types of content many brands produce and utilize.
That's good news for you!
Having a number of quality case studies in your portfolio of marketing content will give you a significant advantage over your competition. A sales team armed with compelling and relevant client stories that present your brand as the "hero" can have more impact. In addition, there is something inherently flattering for customers in being asked to share their story. The resulting case study can deepen that customer's brand loyalty and spur additional word-of-mouth promotion.
Creating Case Studies: What You Need to Know
While the overall look and feel of your case study can vary from what others have done, there are a few common essentials for a powerful and effective case study document.
1. A Problem and Solution
Case studies focus on a problem and a solution. Unlike your other sales pieces that elaborate on the benefits and features of your product or service, a case studies focuses on why and how those benefits and features provide the solution to the problem.
2. A Customer Success Story
In fact, some brands refer to case studies as "customer success stories" to highlight this aspect. So the obvious implication here is that you must have:
a) A customer who has successfully resolved a problem using your product or service, and
b) A customer who is willing to share their experience and success with your target market audience.
3. Measurable Statistics and Data
Similar to a typical white paper, a good case study makes use of relevant statistics and data where possible. Remember: your reader is expecting to learn exactly why and how your product or service is going to solve their problem. They're not reading your case study to find more sales-talk or calls-to-action. They want proof, evidence and examples.
Harness the Power of Case Studies
Part of the success of a good case study lies in how it is leveraged. Having them on your website is great, but diversifying distribution through a variety of channels both online and off can exponentially increase both the reach and impact of your content.
Are case studies worth the time and effort to produce? The answer is a resounding, "Yes!"
A post on Curata's blog points out the following:
"According to a B2B marketing trends report, customer testimonials and case studies are considered the most effective content marketing tactics by nine out of ten B2B marketers. According to Social Fresh, customer testimonials have the highest effectiveness rating for content marketing at 89 percent. Seventy-three percent of people have used marketing case studies in the past 12 months to make B2B purchasing decisions."
So, talk to your happy customers or clients and find someone who is eager to share their story! It will do your brand a world of good.
Getting Help With Your Success Story
Developing a marketing strategy using case studies will provide a powerful boost to your business. In fact, because of digital marketing, reaching your ideal audience with case studies is easier than ever before.
But achieving your marketing objectives with a digital marketing strategy does take time and it won't happen with a few random tactics like blog posts, case studies or a few great videos.
For example, your audience will likely need to see, hear, and read your content for a while before they contact you. And only quality, relevant content will drive your organic search traffic and boost your SEO results. In fact, without your content compelling them to contact you, your goals may never be met.
The good news is that you don't have to figure out alone. In fact, one of the best investments you can make with your marketing budget is to partner with a solid firm like BroadVision Marketing.
Click here to get your free Complimentary Inbound Marketing Session so you can make an informed decision, or call BroadVision Marketing at 707-799-1238.