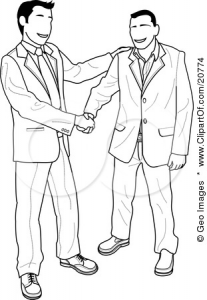 by Robert Middleton, owner of Action Plan Marketing and Jaco Grobbelaar, owner of BroadVision Marketing
Marketing actually has a language just like the game of baseball has a language. And the purpose of this language is to get attention, generate interest and motivate people to take action to find out more about our services.


If you understand this language and speak it fluently, you'll be more successful at moving prospects around the bases of Marketing Ball and ultimately turning them into clients.




The language of marketing is based on what we call "Marketing Syntax." Syntax is the order of things. Syntax creates meaning. For instance, the order of letters in a word give that word meaning and the order of words in a sentence give that sentence meaning.

We also discovered that the order in which you present marketing ideas determines the meaning the listener attaches to your message. In other words, if you deliver your marketing message in a certain order using marketing syntax, you'll get more attention and interest than if you use a different order.