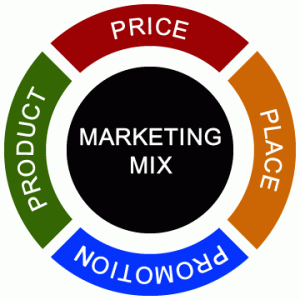 The right online marketing strategies have the ability to transform your business. Rather than chasing and interrupting prospects and buyers for your products and services, you are able to use a variety of approaches to attract them online.

The world of Internet marketing is filled with all kinds of sexy, shiny marketing approaches you can use. There is blogging, Facebook, Twitter, viral video using YouTube, email marketing, webinars, and photo sharing on Pinterest. No wonder it's easy to lose sight of the fundamental marketing strategies and getting your marketing mix right online.

Let's look at the difference between Internet marketing strategy versus marketing mix, and how you can figure out what works best for your business.
What Is an Internet Marketing Strategy?
Your company's vision helps you to determine your goals; the sales volume you want to reach, the number of repeat customers you want on the books, the market penetration you want in your identified area, etc.
Your marketing plan consists of several marketing strategies and marketing activities to help reach your organizations' stated goals. Each marketing strategy identifies a particular target market, determines your position in the market, and what you'll do to place your products and/or services in front of your prospects.