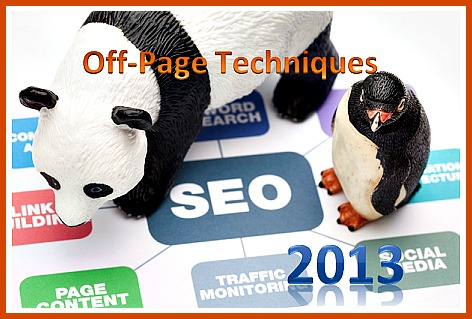 The fight for SEO takes place with every blog post, every website page and even goes on Off Page. Off Page SEO is a hot topic this season. There are many articles being written about it. The first thing I learned is that I already knew about Off Page SEO by another name—Backlinks. Oh I see, I hear you saying if you haven't been following this new incarnation of one of my favorite subjects from last year. To clear up more confusion backlinks are also known as incoming links, inbound links and inward links. Off-page SEO is the process of optimizing your web pages outside your website by getting links back to it. These backlinks act as a vote on the content of your blog. The more and better votes (links) you can get on your webpage the better it will rank in search results. That leads to your site getting closer to page one on a Google Search.
Are backlinks the plague?
Sounds important? Yes, it is; but for a short time everyone ran from backlinks like the plague because of Google's Panda and Penguin which were looking very suspiciously at backlinks. The reason why Google zeroed in on these is because for a time people were buying backlinks by the barrelful from places that would sell you 1000 for $5 in back alleys and in the dark. Yes, you knew you could get knifed that way; but everyone was doing it and for some time it was a great way to get on page one. That tactic is now strictly black hat SEO for many reasons. For one, the links were of poor quality. For another, they were from spammy sites. You can get your website deindexed by Google if you do that now.
So are Off Page SEO links something to stay clear of? Absolutely not. But they are harder to get than paying someone $5 for thousands. You need a strategy, but then you know that you need one for On Page SEO as well. Here are some ideas I picked up for your Off Page SEO strategy as I researched the topic.
Ram Shengale in Off-Page SEO For Beginners | Social Media Today February 2013 made several suggestions I liked. Here are two of them: