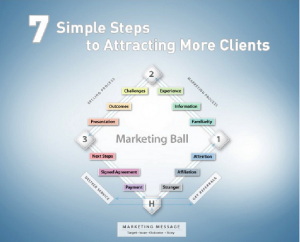 by Robert Middleton, owner of Action Plan Marketing and Jaco Grobbelaar, owner of BroadVision Marketing
If you're a professional interested in attracting more clients,
you want more than marketing theory, ideas and tips; you can read about those in hundreds of books. No, you want to build solid marketing skills you can use for a lifetime.
Here are
the marketing skills that count.
No matter what marketing strategy you use, from networking to speaking to eZines, to blogging, to video, trade shows, to collaboration, these are the core skills you'll use every single time. They are based on proven principles that have been time-tested with thousands of business owners and you'll have several breakthroughs in the following seven areas: